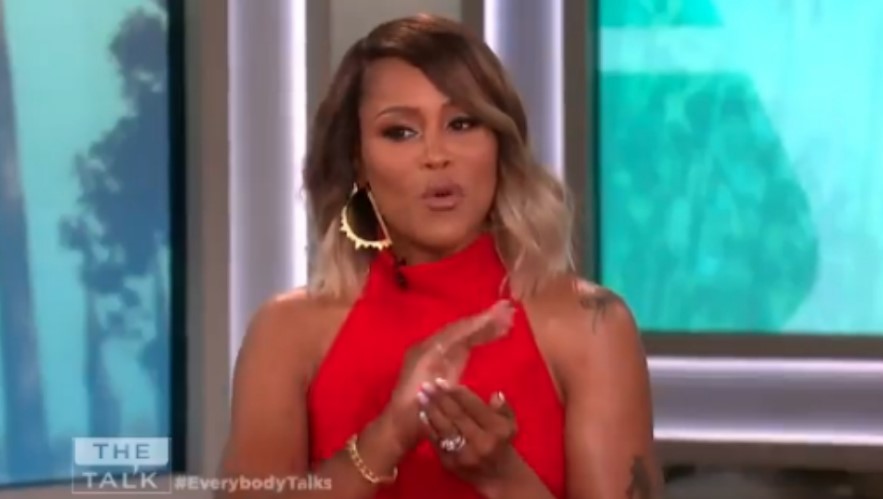 Rapper-turned-talk show host Eve shared the harrowing story of how she was nearly the victim of a sexual assault years ago after being drugged at an industry party.
In the aftermath of the monumental Harvey Weinstein sexual assault revelations and #MeToo movement in 2017, no one is shocked anymore about the ever-present dangers of being a beautiful young woman (or man) in Hollywood. And the story Eve tells should remind you of this.
On CBS' "The Talk," Eve told the TV audience how someone slipped a "mickey" in her drink after she set it down and turned her back.
Despite being in a room full of people she was familiar with, she felt that she was in grave danger because she had lost control of her motor functions and was no longer able to defend herself. But it was none other than superstar Janet Jackson, whom Eve had never met before, who came to her rescue.
This is how Eve recalls the scary episode:
"Years ago, I was at an after party for an award show," Eve began, "and there were lots of people that I knew there. It was all people that I was in the industry with. So, I was kind of walking around, putting my drink down, talking to people, coming back, picking my drink up.
"And probably about an hour after the last time, I picked my drink up, I started feeling crazy. And not drunk. I knew immediately something was different. And it was weird because I was there but I wasn't there.
"I forget who I was with but whoever I was with, I tapped them on a shoulder and I said, 'Something is wrong.' And they said, 'No you're just drunk.' And then I started hysterically crying. And they were like, 'OK, something's up.' I get put into a room and I'm crying and I'm like 'Guys something's wrong. Something's wrong.' And I hear this really soft voice that's like, 'It's okay, it's okay. I'll take care of it.'
"And I'm like snot crying, y'all. And I turn around and it's Janet Jackson. And she's like, 'I got this. Don't worry. Relax. Calm down.'
"And I am so ugly when I snot cry. And I was so embarrassed. And I was like, 'I didn't want to meet you like this.' First time I had ever met her. I was so embarrassed. So ugly."
Check out the episode in full:
While discussing the dangers of leaving your drink unattended, @TheRealEve recalls a moment when she unknowingly drank a spiked beverage at a party. Upon realizing that she had been drugged, Eve reveals the woman who came to her rescue – the one-and-only @JanetJackson! pic.twitter.com/hQg1CSo6aT

— The Talk (@TheTalkCBS) April 9, 2018