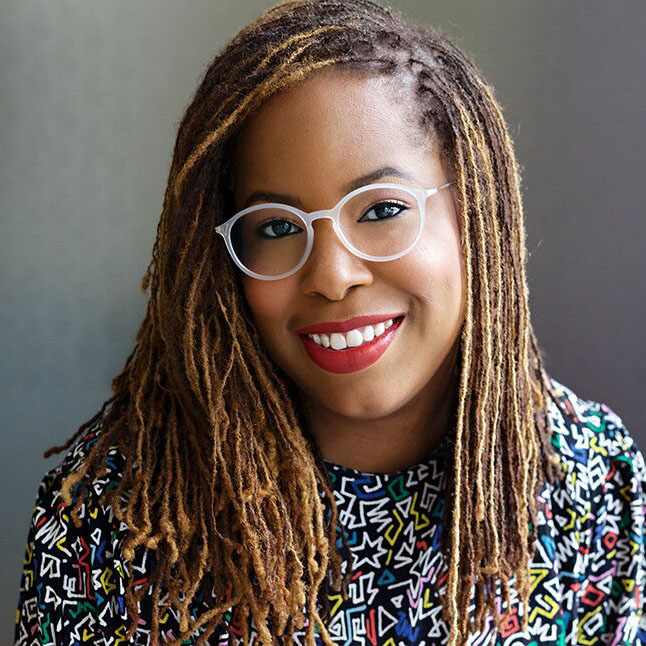 Rolling out interviewed Patrice Perkins, the principal attorney and founder of Creative Genius Law about the expansion of the company and the firm's support of creatives nationwide.
Tell us about your company.
We counsel clients in the areas of arts, new media and entertainment law, business and tax law, commercial real estate law, and intellectual property law. We snub the status quo "starving artist" mentality and believe that your creativity is currency. We have one mission — to help our clients use their creative capital to build impact, legacy and wealth. We recently expanded our team to include Stephanie S. Green a 20-year veteran attorney who works with us in the areas of commercial real estate transactions [and] creative placemaking; and Whitney Fletcher, intellectual property practice development [and] legal assistant, both in our Chicago office. Art Steele has come on board to build out our office in the DMV area managing intellectual property, business transactions, and tax matters. Our goal is to offer our services to creatives across the nation.
What is your company doing for the community?
I regularly do low-cost/free legal education workshops for organizations like Chicago Artists Coalition and I am a board member for Greater Englewood Chamber of Commerce. 
What made you want to give back to the art community?
Because I think that independent arts professionals work incredibly hard on their craft, but there's a knowledge gap that could impact the value and reach of their art, long term. That gap is knowledge of intellectual property laws as it applies to their business and that's where we step in. I want to see artists thrive not just today but really position themselves to sustain long-term doing work they love. If they are multi-disciplinary, I want it to be by choice and not because it's what's needed to make ends meet.
Who were some of the recipients of your awards?
A panel took the time to carefully review and select this year's group of distinctive creatives from a myriad of different arts disciplines. A self-taught artist, VersAnnette Blackman-Bosia is the founder of Soul Revival Healing Arts. Her soul-centered abstract art, poetry and painting promotes healing and empowerment within inner city communities. Her programs focus on the underserved youth and women that have suffered from domestic violence. A resident of Chicago Artists Coalition and Columbia College graduate, Stephanie Graham's imagery consists of photos and video series on social class, gender and subcultures. Her work serves as a voice for silent communities, sharing their stories with the world. Colleen McCulla showcases femininity through her collage arts business. A former TEDx speaker, she takes everyday materials and turns them into works of art, a process that helped on her journey of wellness to losing 175 pounds. We're proud of all of the accomplishments of all three of this year's winners and look forward to building with them throughout this year.
Why do you feel it is important to become entrepreneurs?
Entrepreneurship is important for vitalization of communities and strengthening of family units. My entrepreneurial journey has not just strengthened me as a businesswoman but it's also improved my life skills. I manage time better and resolve conflicts much better than I did prior to being a business owner. I also look forward to building a company that provides opportunities for other legal industry professionals who also want to serve creative communities. 
How often will you continue giving to creative entrepreneurs?
We will host We'll Work for Art once a year. We also give back through our free legal chat series that travels across the U.S.
What are some things every company needs legally?
Every company should have an attorney as a team member who really gets their business and goals so that any legal recommendations are aligned with business objectives. The attorney should work alongside you just like your marketing consultant, accountant and graphic designer. There's a difference between occasionally working with a service provider and having a relationship with a lawyer a firm who is also a partner. Intellectual property is one of my favorite areas of law because it's the thing that can level the playing field between small business and large business. Focus on your overall intellectual property strategy, secure trademarks for your important brand assets and protect your creative work and content with copyright registrations.
How can people locate your company?
People can find out more information about our services by visiting www.creativegeniuslaw.com. You can connect with us on Facebook and Instagram @CreativeGeniusLaw