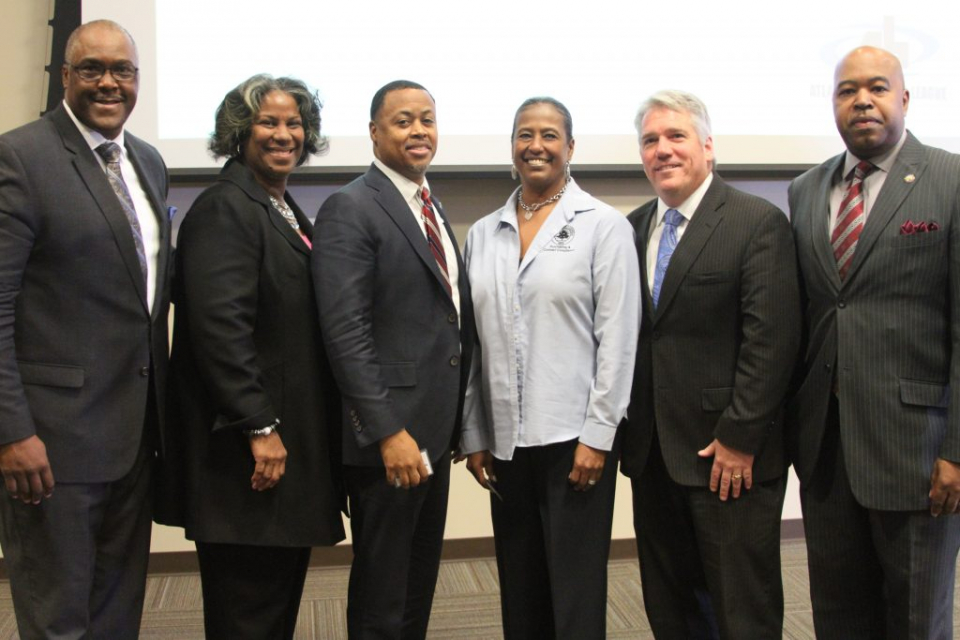 The Atlanta Business League recently held its 11th Annual Congress on the State of Black Business in Metro Atlanta. The theme of this year's event was Growing Businesses, Growing Wealth: the $15 Billion Opportunity. ABL organizers shared that the objective of this year's Congress is to understand the $15B opportunity that is available in 2018 and beyond. The event was well attended by business owners and professionals seeking to make connections with potential partners and funders and meet key decision makers.
It provided an excellent platform to learn from industry experts and to network with peers with the same needs. The first panel discussion, Growing Businesses, Growing Wealth: Doing Business in the Public Sector, was moderated by Joe Jackson, president and CEO of Greater Atlanta Economic Alliance.
Here are top quotes from the discussion.
Clyde Higgs, CEO, The Atlanta Beltline  
"Conceptually, what the Beltline is, is an economic development project focused on connecting communities in Atlanta. We are going to connect the Westside trail in the Beltline to the East, all the way in Glenwood … That project is going to be anywhere from $70–90M."
Kimberly King, Equal Employment Opportunity director, Georgia Department of Transportation
"Our federal expenditure is where we attach goals to our projects … We look at the design element of the project and the construction element of the project and we use the engineers' estimate to list each of the line items that are in the scope of the project."
"We hire firms to assist us in doing outreach activities in supporting the DBEs [Disadvantaged Business Enterprises]. Once we certify them, we don't just walk away; we attempt to support them in that certification by assisting them in getting engaged in the GDOT projects."
Larry Scott, director, City of Atlanta Mayor's Office of Contract Compliance
"We're responsible for the city's diversity and inclusion programs. As I speak to you today, we administer a race and gender-conscious program under the moniker Equal Business Opportunity Program [EBO]."
"Where there is the existence of federal dollars, to any degree, we are compelled statutorily to administer the federal disadvantaged business enterprise program, DBE, inclusive of the ACDBE program, which stands for Airport Concessions Disadvantaged Business Enterprise Program." 
David Springstead, assistant general manager of Capital Programs and Development, MARTA 
"I think the tide is changing. Development is on the cusp and we have a fresh leadership team at MARTA right now. We have a new leader of the diversity and inclusion group, Dr. Shelton Good. He's getting his feet on the ground. He's trying to make some movement. MARTA has been very committed. We have a committee made up of three board members who are laser -ocused on small businesses and DBEs."
Rholanda Stanberry, administrator of Contract Compliance for Fulton County
"It is very important for the people who live in Fulton County to reflect the diverse makeup of those contractors who are serving on our contracts."
"At Fulton County, certification is not mandatory. You do not have to be a member. We do recommend that you become DBE certified."