"It's our accessory; it's like an earring. It's an outer expression of how we feel about ourselves." –Ledisi on Black women's hair
Black women possess the most versatile hair in the world. From braids and bantu knots to curly 'fros and 'locs, we set cross-cultural trends with hairstyles that embody and portray our Black girl magic. Bearing her crown of majestic tresses, singer, songwriter and actress Ledisi is a consummate trendsetter.
She brings forth class, grace and style, with intention. With nine albums and 12 Grammy nominations, her jazz-infused R&B is the epitome of unrestricted soul. Once you experience her invigorating, yet soothing vocals, you will crave the next encounter. Her latest single, "All The Way," is currently climbing the charts. Next month, she begins her Let Love Rule tour with fellow songbirds Tweet and Melanie Fiona.
When speaking about her natural hair journey, Ledisi was candid. "This hair is a lot. I started cutting it because I wanted a little more freedom," she said with a lighthearted laugh. "Locs get really heavy the more they grow. I think it's harder to maintain natural hair."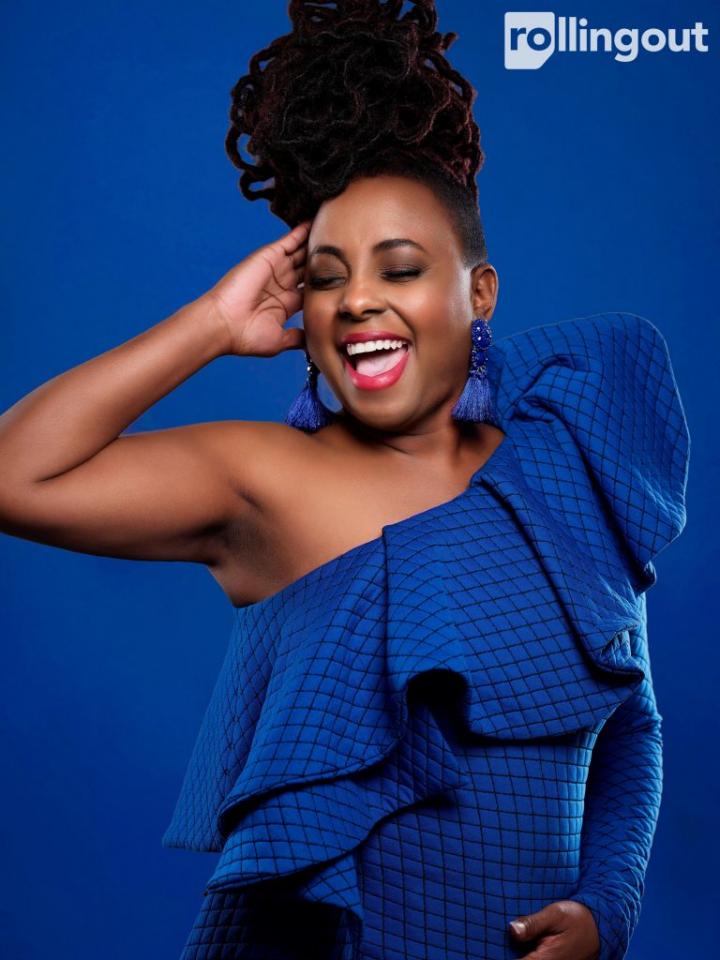 Having someone to keep her coif in check is a must.
"My hairstylist, he's so great. I love him. He's in L.A., I've been working with him for about a year now and my hair has grown so fast," she revealed. "He lets my hair grow; he doesn't cut it all the time. He knows how to do every style. His name is Sir Tony. If my locs feel too heavy, he helps me out with that. I love the color he chose for me. He knows how to make sure I'm not doing too much damage to my hair."
If you've ever wondered how the "Add To Me" singer maintains her mane and the glow of her cocoa brown skin, you can attribute it to "a lot of conditioning and olive oil."
"I use witch hazel on my face and on my scalp, as well," Ledisi said. "You have to make sure you take care of your scalp. I do a lot of oiling of the scalp. Your scalp is everything. For those edges — listen, folks don't know how to care of them edges. Mine are good. I'm thinking about getting lines on the sides to bring back my '90s flow."
After rocking 'locs for over 20 years, fans who love her lush 'locs may have to brace themselves for a change.
"With my 'locs, I'm not sure how long I'll have them," Ledisi said. "But for now, I love the style of having it short on the sides and the back."
Born under the astrological sign of Aries, the New Orleans native is a leader, yet she acknowledges those who helped design her hairstyle evolution.
"I don't like everybody touching my hair. It depends on who has growing hands and who's going to take care of your hair," she said. "You need people that care about your scalp and the root of your hair more than how it looks. You have to have a connection that feels good with people touching your hair. I started experimenting with styles because I felt like no one was doing a lot of styles with curly hair. Then, I had a loctician, Michelle, she owns Loc Mamas in Atlanta.
"She started doing my hair and telling me I need to color it and give it more vibrancy. She would give me these African updos and she showed me how that can be a crown. And showed me that your hair is your accessory and should add to the attitude of who you are. I loved it, but then I wanted to be more Hollywood with my hair, make it do things that regular hair does — a wig does.
"People think 'locs can only be in one style. I tried another hairstylist in D.C. — that I love — who was awesome with color. Her name is Tika Shefield [of Epiphany Salon]. She started playing with more colors in my hair, like blondes. The Truth album days, that was her giving me more fire and orange and bronzes. I was going color happy. She taught me about the healthiness of hair and then I moved to L.A. and met Sir Tony."
Beyond its aesthetic appeal, for Ledisi hair embodies the many pieces of her spirit.
"It connects to the way we think, and the way you think will tell you how you feel," she said. "What goes in your head and on your head affects your entire being as a person. That's why I have a big updo sometimes. Sometimes I wanna wear it down and be earthy, and sometimes I wanna wrap it up because I don't want to be touched at that moment, or I just want my energy to stay closed."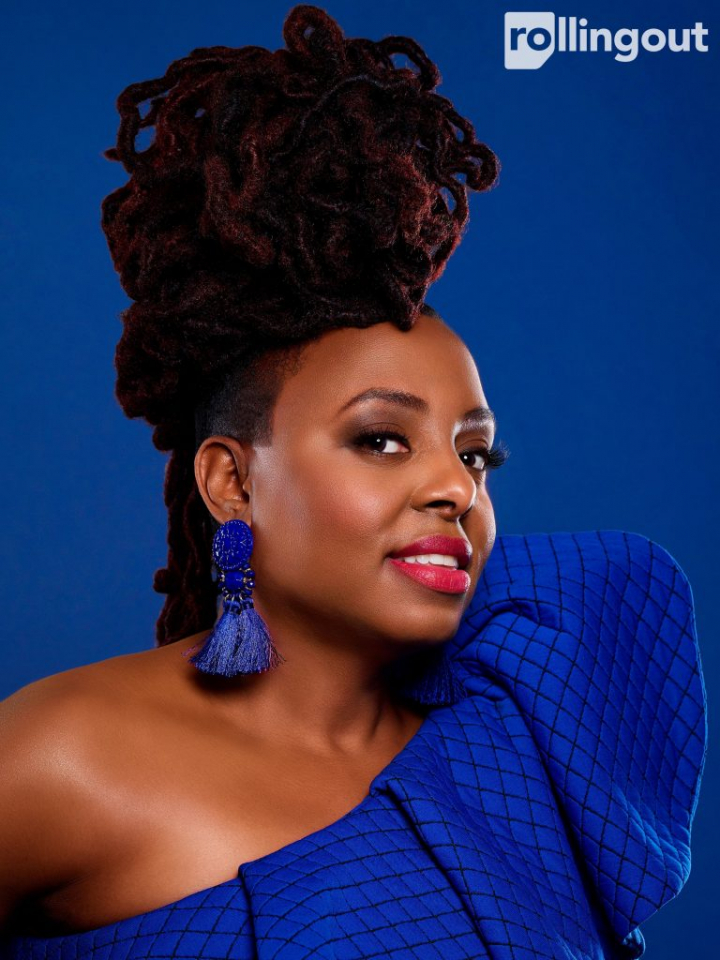 How she connects with others is important to Ledisi, so boundaries are key.
"I would prefer for people not to touch my hair. Not to be mean, but it's an energy. It's very intimate," she said.
Known for her soul-baring lyrics, Ledisi's depth is infectious. She is truly a sister with superpowers.
"I have several superpowers. My voice is one. I can sing. That's a superpower to be able to express words and heal people or ignite people, or inspire people or enlighten people. … That power to express feelings through song is a huge superpower. They don't even have to understand me; that form of expression goes everywhere.
"The superpower I'm learning about is my fight for balance. My fight to stay authentic. When I say 'balance,' I mean balance to not look on social media and see what everybody is doing. Or the balance in being in your reality, being in your now, and enjoying that and not worrying about needing more right away. That's balance. Authentic is not losing yourself trying to get to success. Don't lose yourself trying to reach all these goals. I'm the same as my records. I match what I sing about. I don't wanna lose that," she said.
While she's open to sharing her hairstory, Ledisi is protective about her personal life.
"I am very happy; that's all I will say about a boo," she reluctantly shared.
After a bit of probing, she disclosed a bit more.
She added, "He is everything. He is the coolest, he is my friend and he is awesome. He can deal with this and be secure in himself — I love that."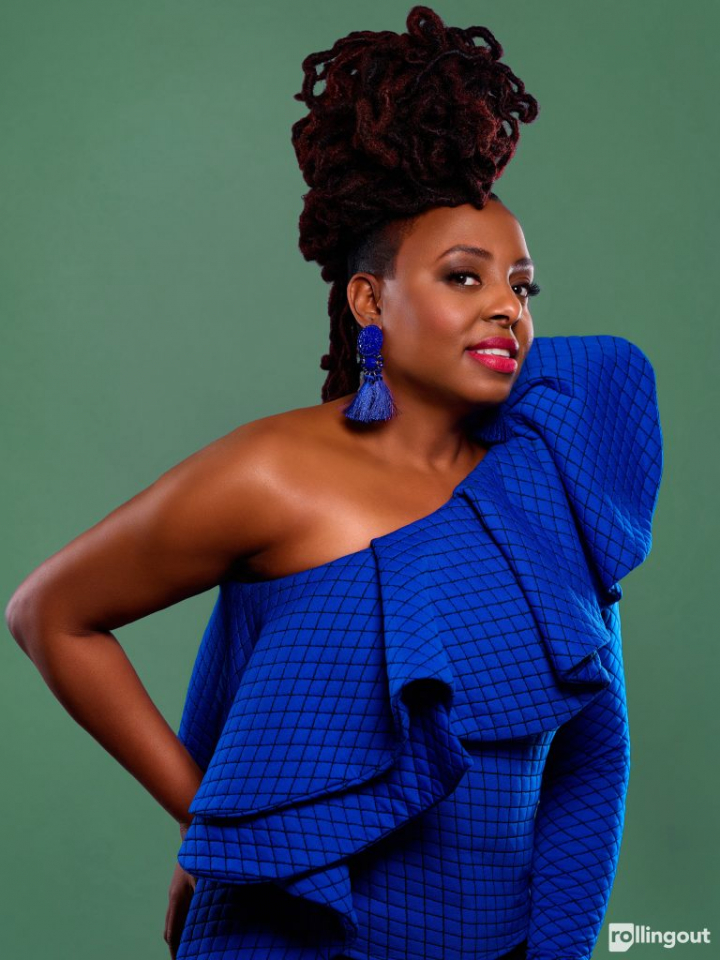 Ledisi is cognizant of the challenges of her career, making date night a rare event.
"It's hard being with us creatives; we're all over the place," she said. "I'm happy he's my friend and he's a better cook than me. That's all I'll say. You gotta save some stuff for yourself."
Proud to live the legacy of those who came before her, she recently delivered a stellar tribute to the legendary Nina Simone. It's no surprise that she is one of Michelle Obama's favorite artists and the former first lady is one her favorite history makers.
"Definitely Michelle Obama for being authentic in one of the highest positions in the world and holding onto her family, her love and her intelligence. Seeing that is just so inspiring," she said.
"Another history maker I love because she's like a sun is Oprah Winfrey. All of the universe is whirling around the sun. That reminds me of Oprah, the lessons she teaches in all different forms, from a literal sense, to music, to visual arts. She keeps shining light on different things we need to hear from. It's like it never stops. Her journey just keeps going and the older she gets, she's more refined. And the avenues she creates for so many people, men and women of all different races, anyone who is giving of themselves to others, those kinds of women are great leaders to me.
"What they've done for us is something that will keep giving for generations. That's the type of artist and human being I wanna be. Black women are amazing. We'll stand in the fire to get it done. We'll just do it because it has to be done," she said.
Ledisi also has love for the younger generation.
"Yara Shahidi, I just love her. She's just blazing with this fire to be a voice of her generation. You can tell she listened to her elders, but she's also had her own voice. I love seeing that same energy from a different generation. I feel like she's already making history at such a young age. I'm sending love and light to her and her family. It takes a lot to be that bold," she said.
Full of wisdom earned through her longevity, Ledisi shared an empowering life lesson she would tell her younger self about holding grudges. She closed, "It'll stop you from your growth. Keep forgiving. It's gonna help you in the long run and it does get better."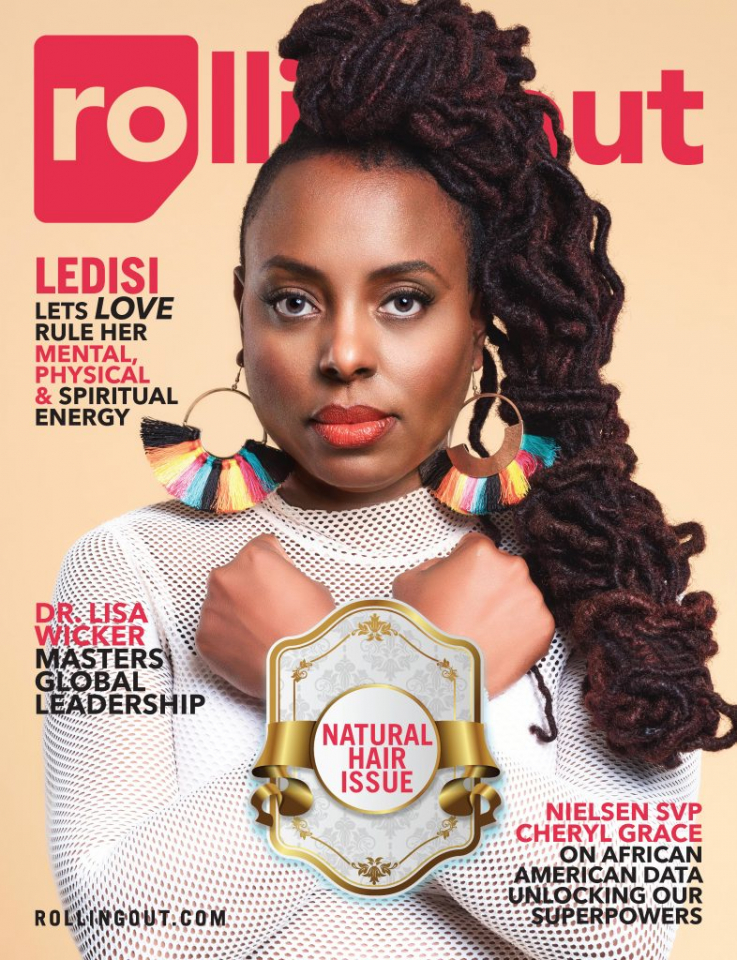 [cigallery]