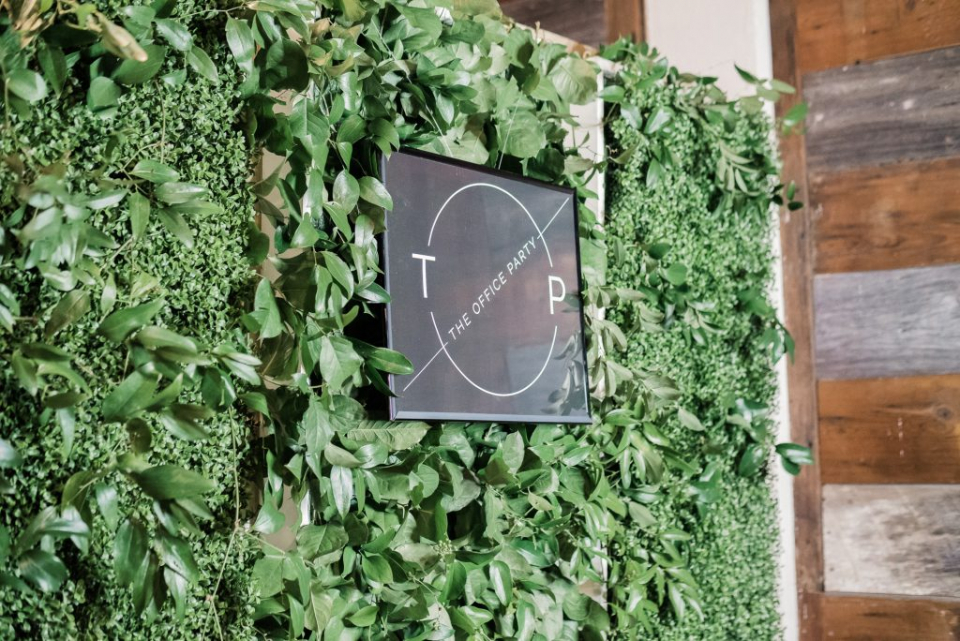 Studio II is a brand created by Ashlee Laughlin and Tearra High. Both women saw a networking need in the millennial community, which is the purpose behind Studio II. Together, they've hosted several sold-out events, with the most recent one being The Office Party D.C. taking place this past January. As millennials are growing, so is Studio II's platform and messaging across personal and professional settings.
Ashlee, how did you and Tearra bring your creative ideas to the forefront with creating Studio II?
Ashlee Laughlin: Studio II was born out of desperation for accountability and creative conversation. Both Tearra and I were working from home with nobody to bounce ideas off and that environment for creative beings can be viewed as torture. It restricts the creative mind to have no access to outside conversation, opinion, and so forth. The partnership was born to create a safe space for people just like us.
Millennial men and women are the focus for Studio II. Why did you choose millennials as the centerpiece for Studio II?
Tearra High: We can relate to millennials as we are a part of the generation. We understand the language they speak and their fundamental mindset. Realizing that starting a business, even if it crashes and burns, teaches us our capabilities by pushing us to our fullest potential. It's difficult to speak to a demographic you can't relate to, so millennials are always the target for our initiatives. We have a special connection with our community. A deep and sacred bond, that cultivated a culture of excellence. We are living in important times and Ashlee and I realized millennials are often the ignored generation of innovators.
AL: Our generation has contributed heavily to the boldness it takes to launch businesses on a whim. You just can't collectively pinpoint a generation that has taken technology to the next level by sparking revenue and generating ground-breaking businesses in creative fields. Millennials are the driving force for our culture. We're killing it in the name of excellence.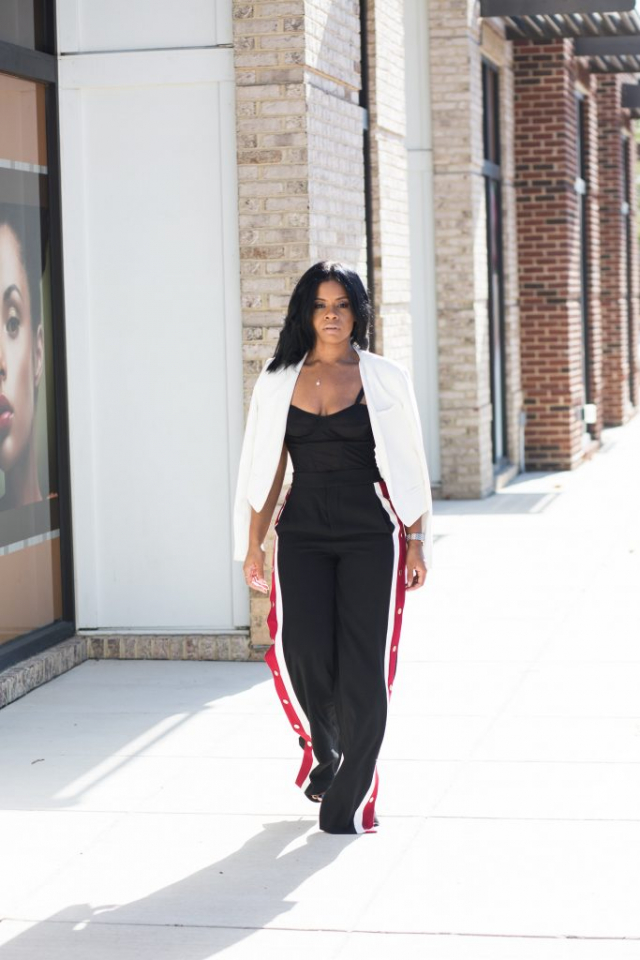 How do fashion and decor drive the Studio II brand?
TH: Fashion and decor is a part of our lifestyle. It's the piece outside of entrepreneurship that keeps us balanced with the daily woes of running a business. Through event curation (The Office Party, DC) we can design unforgettable experiences from decor to entertainment. Naturally, we are drawn to setting trends. Our events and Studio II's brand is very blunt and fashion forward. It allows us to have some balance indeed. Ashlee and I are passionate about acknowledging all facets of entrepreneurship and igniting relevant conversations that are of interest to our community.
You and Ashlee have two sold-out events in the books with The Office Party D.C. (2018) being the most recent one. Can you talk about the planning and eventual turnout of these events?
TH: The Office Party D.C. events are conceptualized by Ashlee and me to bring the "holiday" office party experience to entrepreneurs who don't have the opportunity to partake in traditional office parties like those in a corporate environment. We work alongside planner Elle Nicole Events to bring our vision to life. It's an organic process, not just a once-a-year event. We want our fellow entrepreneurs to party and celebrate with purpose. We intentionally create themes for each event by hand selecting sponsors and vendors tailored to meet the needs of millennial entrepreneurs.
AL: Planning takes about 6 months to a year to plan. Each year, it takes longer because we have such ambitious ideas and of course, thinking outside of the box is how we're able to really captivate our market. The Office Party sold out at 150+ tickets this time. We fight with the idea of keeping it intimate versus making it a bigger event and selling more tickets, but our goal is never about getting hundreds of bodies in the room. It's more about serving our creative community and carving out a space for millennial freelancers and entrepreneurs to celebrate the new year as well as their accomplishments as a collective.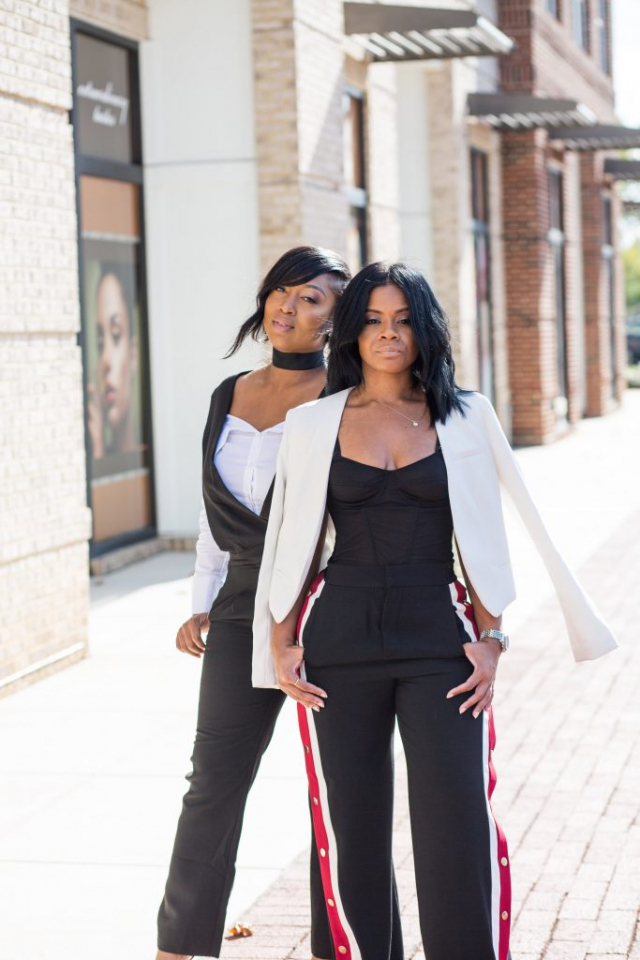 "Entrepreneurship has layers. Our objective is to remind you of that." This is the last sentence in the "About Us" section of Studio II's website. In a world that's obsessed with proving who can outwork the next person, how important is it to highlight those layers for the foundation of business and entrepreneurship?
TH: Layers are very important throughout entrepreneurship. It's about transparency. In a world where people are glamorizing entrepreneurship, understanding the sacrifices, the perpetual state of exhaustion, and heart-wrenching fears are all a part of the journey. Being an entrepreneur means you are constantly faced with challenges personally, and as a business owner. Typically, entrepreneurship involves people sharing singular, pivotal moments. Unfortunately, we don't often hear about those layers leading up to the success.
AL: You must be well rounded to be an entrepreneur these days. But one of those layers that must be strengthened in our community is allowing others to be great at what they do. As smart business women, we cannot be everything and all things to our business; we must delegate and believe in the greatness that lives in others. So, while we serve our roles as partners to one another, mothers, working women, and partners to our mates, we also must remember that our best asset is our ability to create community through opportunity. That's a layer we're hoping most of our network can follow.