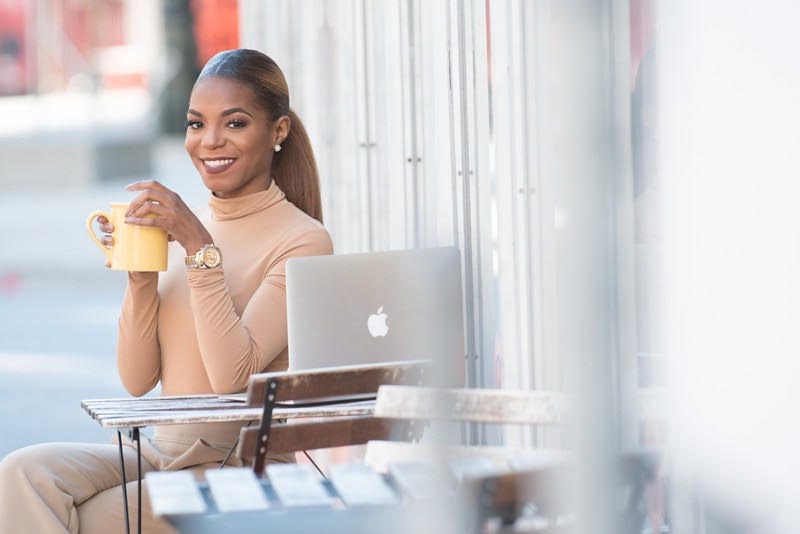 Bee Brown has made it her mission to help millennial entrepreneurs to not only have a successful business but educate them as well. The Bee Agency is not your typical public relations firm and Brown's just getting started. We're kicking off Women's History Month with a conversation with Brown about everything PR, check it out below.
How did you arrive at this career choice? Was it a deliberate decision or a gradual and natural evolution?
In college, I was a part of an organization in which I motivated and persuaded students to attend a fashion show that had never been done on campus. I was in school to be a teacher but my vision quickly changed when I fell in love with telling people about different events and brands and why they should want to be a part of it. At that moment I knew I wanted to tell the stories of people everywhere, which is basically what public relations is.
What separates you from others in your field? What is unique to the experience that you create?
I target everyone but my niche is millennial entrepreneurs because I'm one myself. I want to have a certain reach within that because millennials are the innovators. They're trying to change or fill a void in their community, as well as post-millennials. I don't limit myself to just millennials and post-millennials but they're my target clientele because they're in the stage of adulthood and investing in their company.
What made you start your own public relations agency rather than working for an established one?
I wanted to have creative control in every aspect of having to work with my clients. With public relations, sometimes you don't know who you're working with and they're just an account. That's how it is with bigger agencies and I want to know my clients on a personal level and know their business like the back of my hand. I'm also interested in educating my clients about public relations and figuring out if they actually need my service instead of wasting money. I also wanted to have something that was attached to my name that I owned.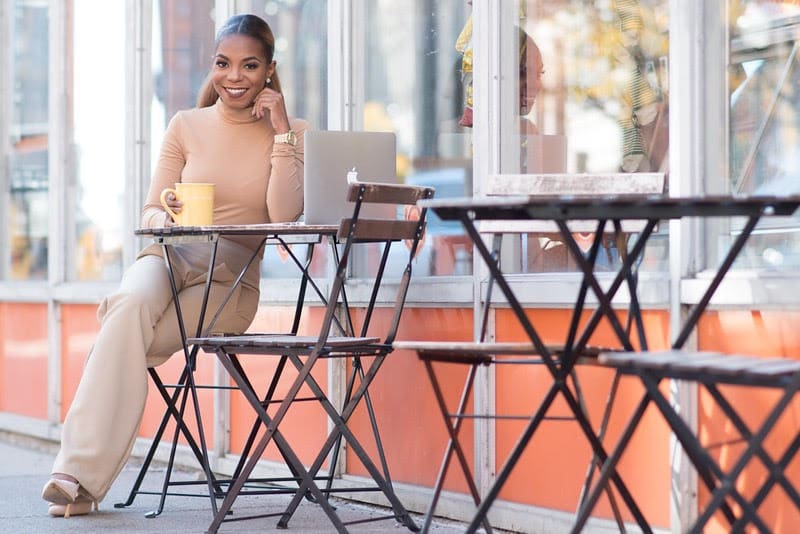 For those considering entering this arena, what skill sets do you recommend mastering? What traits are most conducive to success?
Sacrifice, time and relationships. When you don't have a steady foundation of people who don't understand you can't attend every dinner party because you have a deadline, that will quickly become a problem. I had to give up a lot of friendships because I had goals to meet. From being in a sorority and having a tight group of friends it's always something going on, but when you're the face of your company everything falls on you so you have to put your all into it. People come and go and won't understand why you just won't go work for someone else instead of starting your own.
Being an entrepreneur you're creating your own foundation with no template so you have to put your all into it. With people, you don't know who's there for real support or just along for the ride. I was young when I started my company and I'm still young so I'm still learning [how] to filter people and put them in my life. My intimate relationships were a sacrifice as well because you have to give a certain percentage of yourself to someone else which is also really hard when you're going into entrepreneurship.
What are your future plans for your agency?  
We introduced "Becoming Your Brand University." which is us helping to educate people on becoming their brand on a personal and professional level. For people who just graduated college or want to start a business and have that gray area or not knowing what their next step should be. We have been working on ways to make our company more versatile as well as contracting different types of clientele as well as expanding so the Bee Agency can be known on a national level. We want to change the public relations game.
In your opinion, what are three common mistakes aspiring publicists make?
1. Failing to figure out who you are as a professional. That lays the template of who you want to work with and who you want to surround yourself with on a personal and business level.
2. Not having a mentor. With public relations industry, people know each other but keep their distance because they don't want anyone getting too close because their suspicions of having people steal their clients, etc. Having relationships with journalist and people in other industries is very important too.
3. You're still going to need to work hard so don't think it's going to get easier. You have to be on all the time and be aware of the information you're putting out there and your personal persona. People are handing over their brand babies to you so they have to trust you.
Why did you decide to work with Detroit businesses rather than moving to a bigger city?
I work with brands outside of Detroit but in terms of starting in Detroit, I'm from a city outside of Detroit. When I graduated from college I worked at a Fortune 500 company. I wanted to be a part of helping bring the city of Detroit back. I started volunteering and helping rebuild Detroit in ways other than public relations. I really got into the "Detroit vs. Everybody" brand because I loved what the founder Tommey [Walker] was doing and I wanted to be apart of something that is more than a t-shirt line. I was like, "hey, let's make this a lifestyle and a movement and he actually became my first contracted client.
I want to help companies and people that want to help Detroit and to show others this city is not what you may think. We have great businesses and companies that have the same vision and want to bring more attention to it. I live and work in Detroit so I want to be a part of everything professional and personal. I want my agency to be a part of rebranding Detroit.