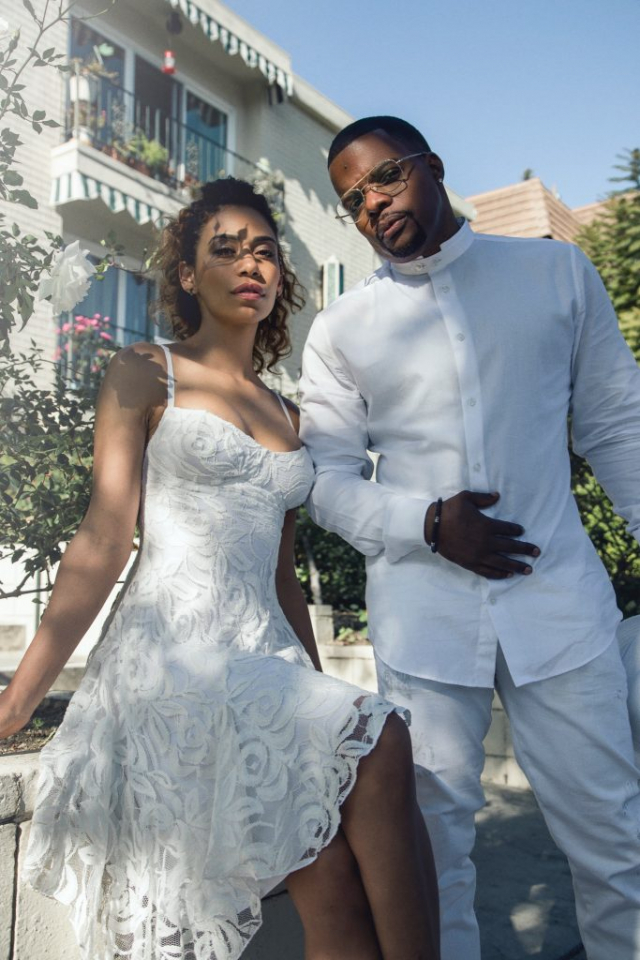 Legendary singer-songwriter Ricky Bell has been a staple in music culture for over 30 years. As a youth, he started out in the iconic R&B group New Edition and he became a part of Bell Biv DeVoe in the late 1980s. To this day, New Edition still arrives at sold-out venues around the world, ready to perform for adoring fans.
There's nothing more satisfying than connecting with your significant other through creativity. This is how Ricky and his wife Amy Correa Bell's new single "Gold" was born. After 14 years of marriage, these love-birds are sharing their love for each other on "Gold." They took things up a notch with a video titled "Gold Remix," which was directed by actor Meagan Good. All the proceeds from "Gold" will go to Direct Relief, which helps people in poverty receive emergency medical treatment.
Ricky, I would be remiss if I didn't start by asking you about New Edition and BBD. Within each group, talk about the different sides of yourself that you learned about throughout your three-decade career.
Ricky Bell: With New Edition, I learned to be grateful because we've been around for a long time and we've watched so many artists come and go. We used to open for Rick James, The Gap Band, and The Bar-Kays, so to still be here, be relevant, and have fans still supporting us, whether we have a new record out or not is amazing.
RB: On the internal side of the group, we faced a lot of challenges personally and professionally, but I learned to be diplomatic and to not take things personal while in a group. With BBD, we're all friends, so it's a balancing act trying to balance friendships with a professional career. Plus. when you've known a group of guys over the last 30 years, you learn to let each man have his space. I've grown as a performer and writer as well with my preparation and conditioning. All of this has been a growing experience.
Actors Caleb McLaughlin and Elijah Kelley played the younger and older versions of you in the New Edition movie. What were the feelings you experienced seeing yourself depicted on-screen in such a way?
RB: They did an amazing job, and I'm honored that both of them played me. I was amazed at Caleb's insight and the questions he asked me to get into character. Watching him doing the routines and dialogues, made me forget that it was about me and made me focus on making sure he did a great job. You get into the details of everything while on set. Watching Elijah Kelley, I tried to give him backstories, especially pertaining to my addiction. On-set, he would have this nonchalant attitude, but when I watched him perform, I understood that [that] was his way of digesting everything. Once again, words can't describe the feeling of watching them play me on television.
How did the concept of "Gold" come about?
Amy Correa Bell: When Ricky and I were writing "Gold," we wanted to come at it authentically and be transparent, so the song could have more meaning and feel different. We wanted to talk about what we've been through and we wanted to bring back the reasons why we're still together. Instead of being typical, we tried to find a different way to say, "I love you" through song. There's something that we see in each other that keeps us together, so the title "Gold" fit the most. It literally came to us. Naming the song "Gold" would make it universal because it's not just a love song between couples. It could be a song that you dedicate to your grandmother, your best friend or anyone else that's in your life that you consider to be gold.
The video "Gold Remix" was directed by award-winning actress Meagan Good. The love between you two was clear through each scene in the video. How was it to work together as husband and wife?
ACB: This has been such a fun journey for me. I was personally working on my EP and Ricky came over just to hear my project. I wanted some advice on what to do with it, so the fact that he wanted to work with me after hearing the project was an honor. I wanted to give my best because I truly was honored to work with my husband. Besides being his wife, I respect him as an artist.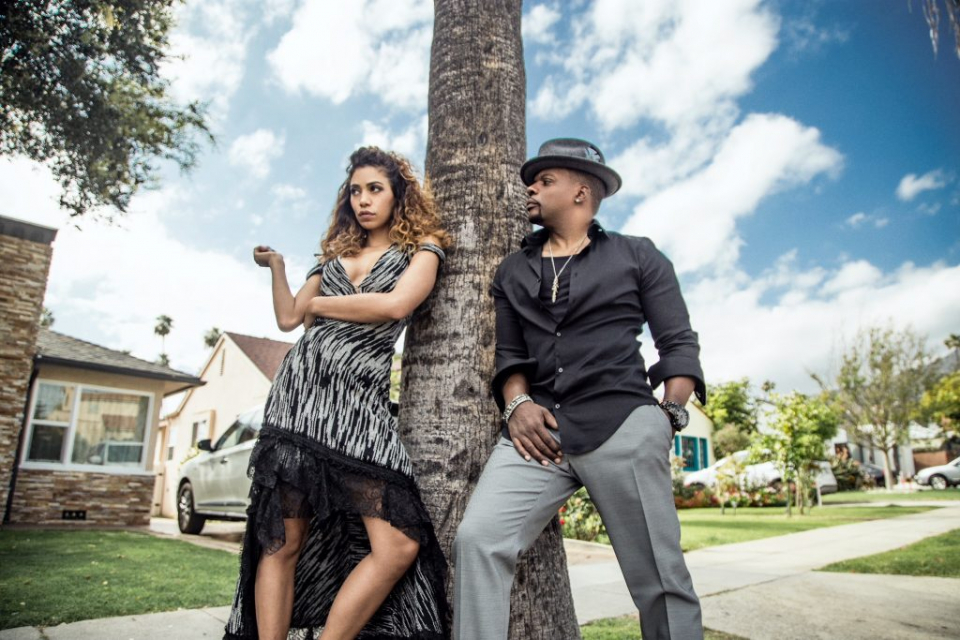 How important is it for creatives to work together on projects? Meagan Good did an exceptional job in the direction of "Gold Remix."
ACB: Meagan is an incredible actress, so per her direction, acting out certain scenes was very easy. She's known Ricky and I since the beginning of our relationship, through each season, so this allowed the videos to take on a deeper meaning and bring the real love out between us. I think it's extremely important for creatives to work together, especially with people who believe in your work.
Explain the "Gold" T-shirts that you guys created together.
ACB: Initially, we wanted to have great merchandise to support the music. But when we talked about the meaning of the song, instead of having our names blasted on every shirt, why don't we come up with a design and meaning that would make them feel valuable. The meaning of gold in the song is the currency of love. The person is gold, and who they are on the inside is what's of value. The shirts say, "I Am, You Are, We Are Gold." We want people to start to honor each other as people, and not just the materialistic things.
RB: When you read the shirt, you get to see that you are gold as well. We wanted to keep that spirit and not make it about ourselves. Whether you're a fan or not, we want you to wear this shirt, and feel good about wearing it.
Follow Ricky Bell and Amy Correa Bell on Instagram and Twitter:
Ricky Bell: @MrRickyBell; Amy Correa Bell: @AmyCorreaBell.
Check out "Gold Remix" on Youtube.