PHILADELPHIA – A multitude of celebrities celebrated after Pennsylvania's Supreme Court ruled on Tuesday to have a lower court in Philadelphia immediately release rapper Meek Mill from prison, the New York Daily News reported.
Mill, whose real name is Robert Rihmeek Williams, was being held on a parole violation.
76ers co-owner Michael Rubin says he and superstar comedian-actor Kevin Hart (Ride Along, Think Like a Man) will pick Meek Mill up from prison, ESPN reports. The first thing that Meek Mill, 30, will do is attend the 76ers' playoff game Tuesday night at the Wells Fargo Center against the Miami Heat — if he can get to the game on time. Philadelphia beat the Heat to advance to the Eastern Conference semi-final.
ESPN stated that Meek is expected to ring the bell prior to the game's tip-off.
Mill immediately turned to Instagram to thank the multitude of supporters, fans, family members, members of the judicial system — and even the district attorney's office — for helping him obtain his freedom.
"I'd like to thank God, my family, my friends, my attorneys, my team at Roc Nation including Jay Z, Desiree Perez, my good friend Michael Rubin, my fans, The Pennsylvania Supreme Court and all my public advocates for their love, support and encouragement during this difficult time. While the past five months have been a nightmare, the prayers, visits, calls, letters and rallies have helped me stay positive," Mill wrote.
"To the Philadelphia District Attorney's Office, I'm grateful for your commitment to justice — not only for my case but for others that have been wrongfully jailed due to police misconduct. Although I'm blessed to have the resources to fight this unjust situation, I understand that many people of color across the country don't have that luxury and I plan to use my platform to shine a light on those issues. In the meantime, I plan to work closely with my legal team to overturn this unwarranted conviction and look forward to reuniting with my family and resuming my music career."
Mill, as rolling out has previously reported, was sentenced in November to two to four years in prison for violating probation on a nearly decade-old gun and drug case.
Demonstrators took to the streets at the time to protest the ruling.
Throngs of celebrities used social media to express their elation at Mill's release.
RAPPER DA BRAT: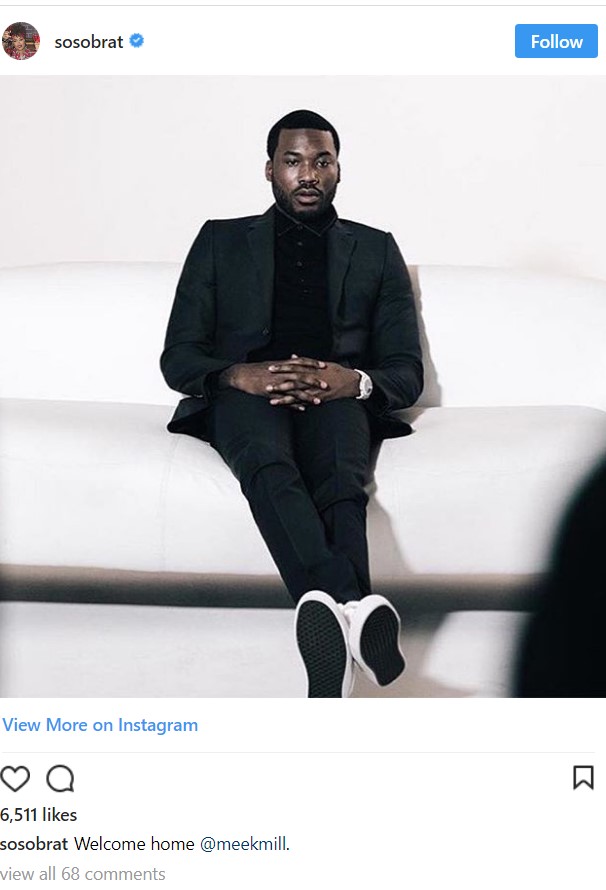 J.R SMITH of the CLEVELAND CAVALIERS (TeamSwish):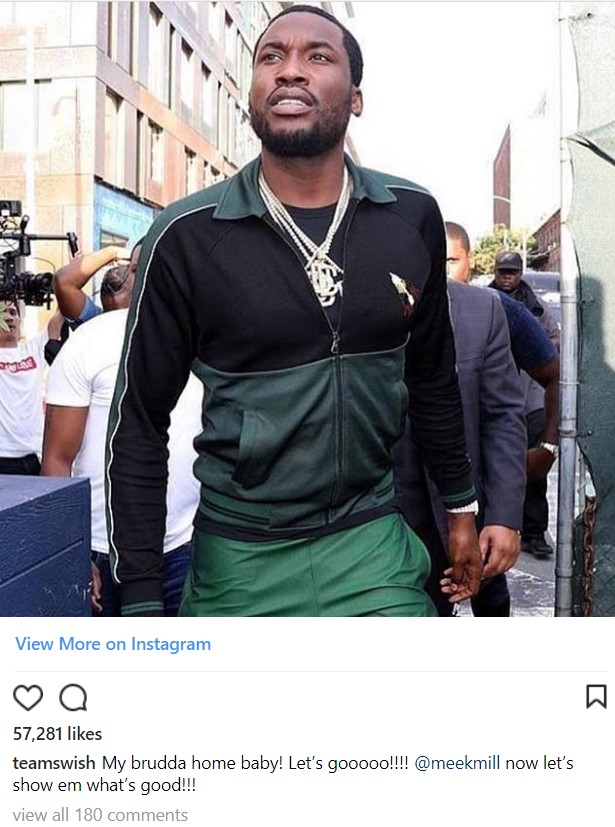 SINGER TYRESE: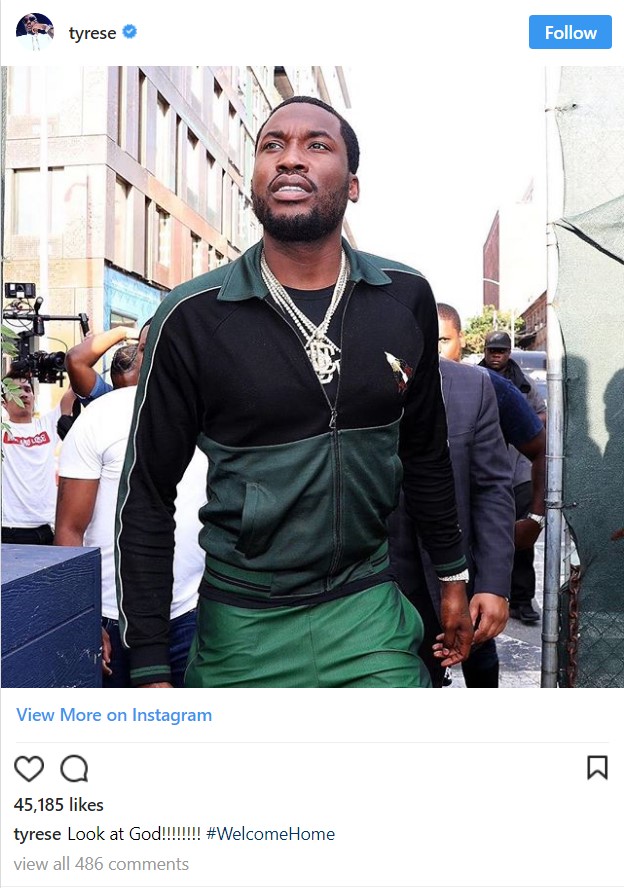 MARLON WAYANS: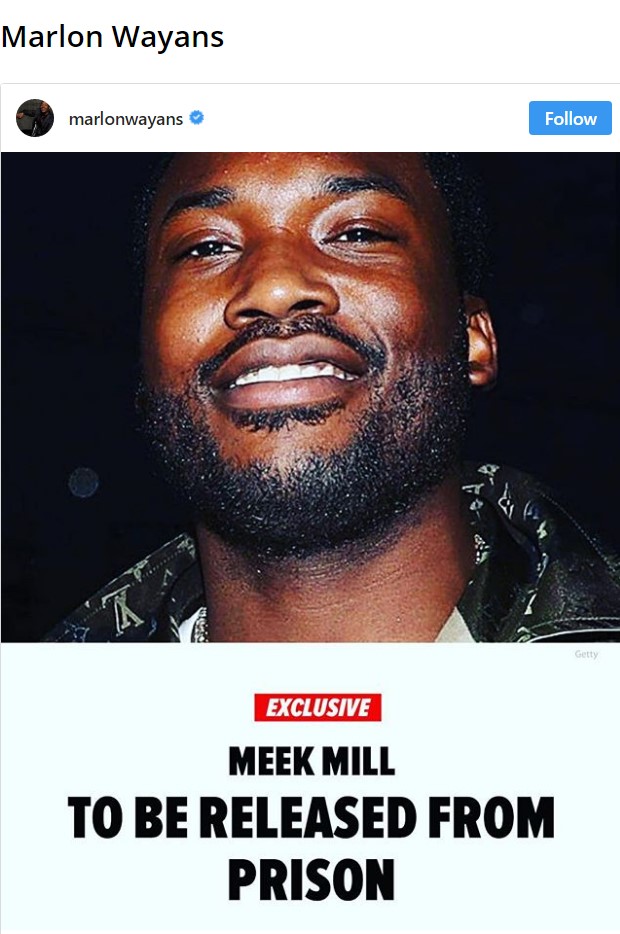 FUNKMASTER FLEX: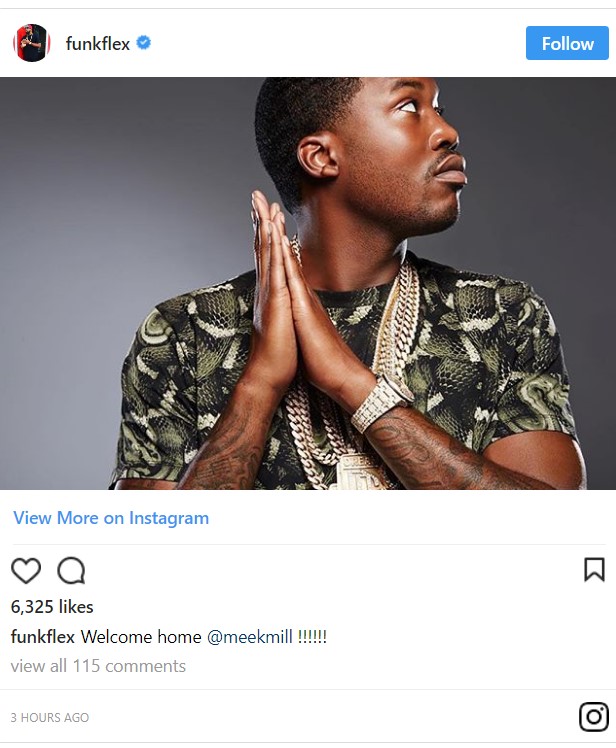 RAP MOGUL T.I.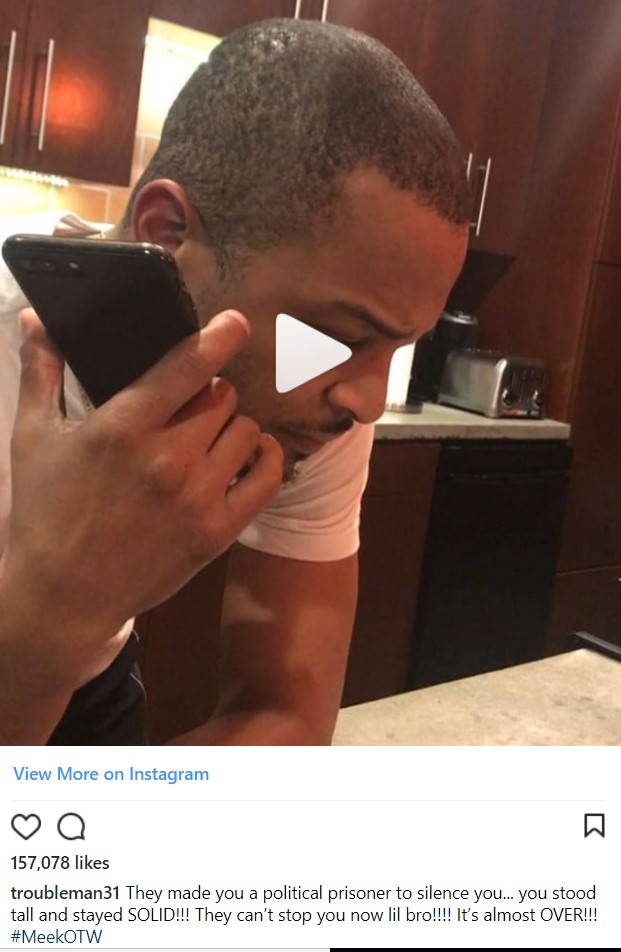 RAPPER FREEWAY: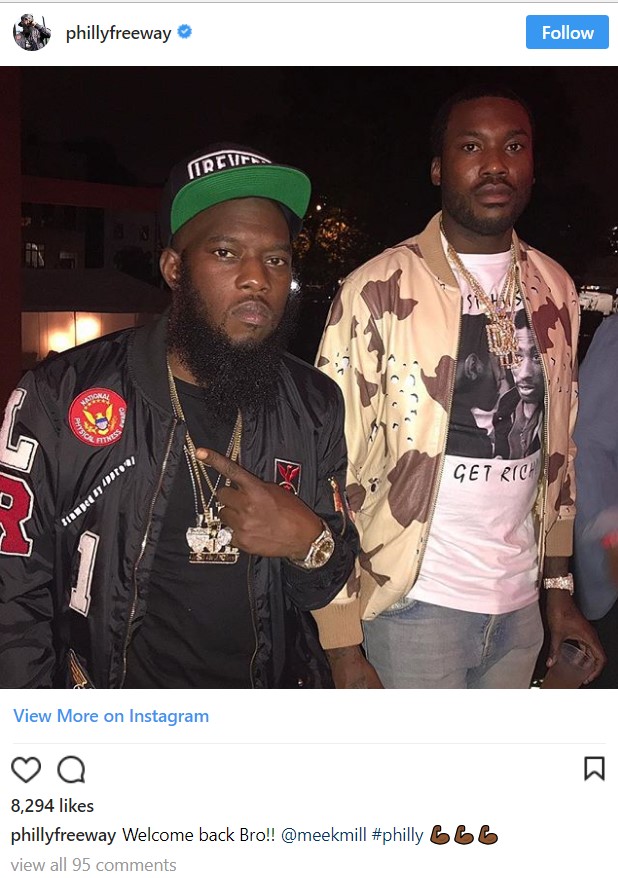 JUELZ SANTANA
DONNELL RAWLINGS: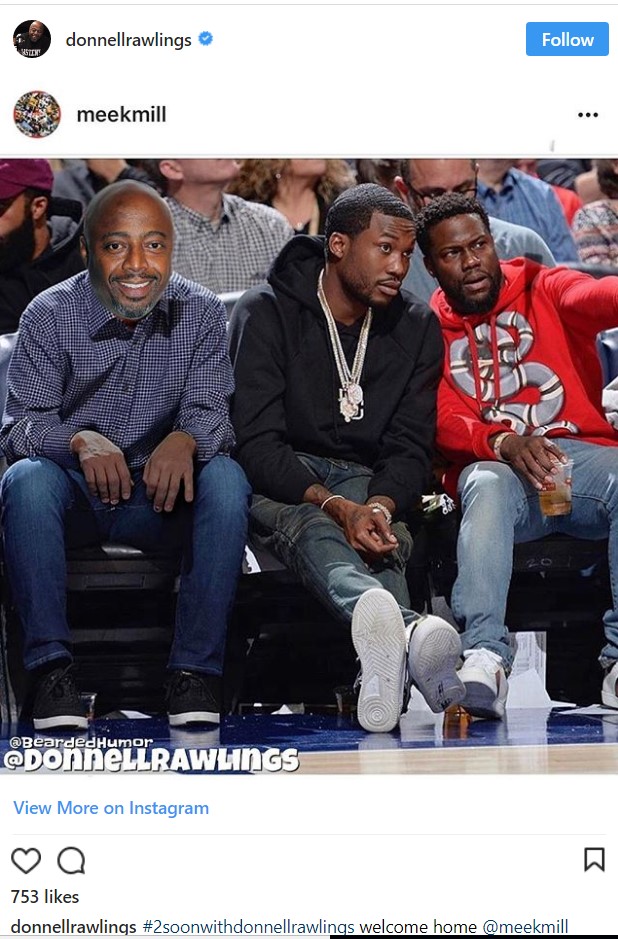 I want you to see this.

A man who was just released from jail just thanked his DISTRICT ATTORNEY.

This is not normal.

This is why @RealJusticePAC helped elect Larry Krasner in Philly.

He just started in January and has made a HUGE difference. https://t.co/uw8pn2xpid

— Shaun King (@ShaunKing) April 24, 2018
Much respect to Michael Rubin for simply being a good friend and lending his platform to help others. Thousands of people are treated unfairly daily by the criminal justice system. I can't wait to see @MeekMill help lead the way for others that don't have a voice. Welcome home! pic.twitter.com/n9DcBwQQGk

— Torrey Smith (@TorreySmithWR) April 24, 2018