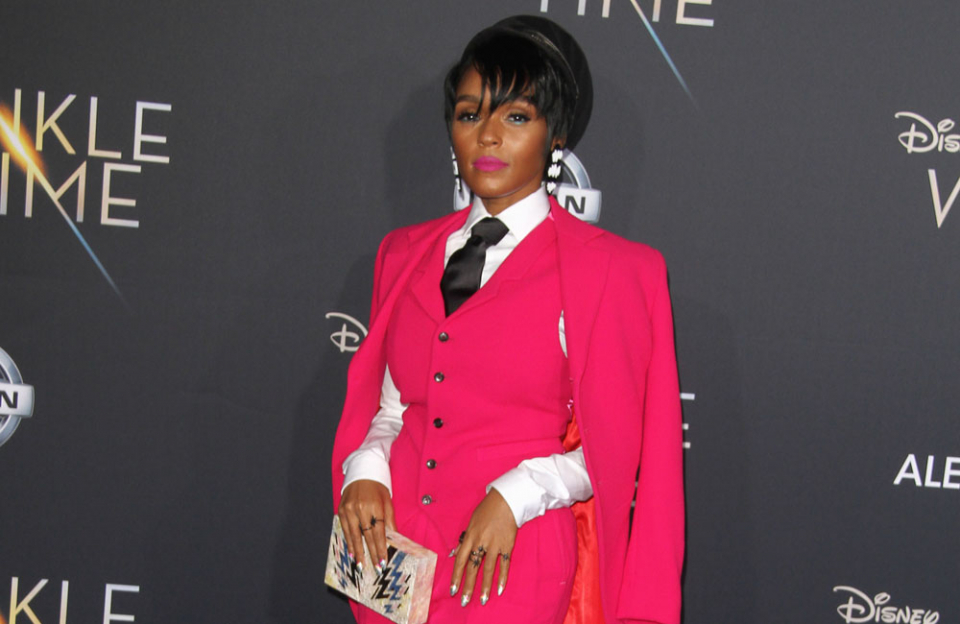 Janelle Monae hopes to encourage other women to be "empowered" about their sexuality.
The 32-year-old singer recently came out as pansexual, which is the erotic, romantic or emotional attraction towards people regardless of their sex or gender identity, and believes being honest about her sexuality will help others to "feel more free."
Speaking to Ebro Darden on the Apple Music radio show, "Beats 1," Janelle said, "It's a conversation that I want to have with us as a society, as human beings, about what it means to tell somebody that the way they're programmed – their existence – whether they're queer, LGBTQ, IA (intersex or asexual), in that community — whether they are minorities, whether they're bugs or viruses, whether being a woman, whether being poor, makes you have bugs and viruses. What is it like to live in a society that is constantly trying to cleanse you, and tell you that you need to conform, you need to be reprogrammed… deprogrammed? And so I just wanted to talk about my own bugs and viruses, and how I'm choosing to deal with it.
"I just feel like my sexuality, my women's desires are one with God, it's all one it's all a beautiful thing, and I just hope that women feel more free, feel more empowered. I do."
Janelle, who is promoting her latest record, Dirty Computer, also spoke about the Time's Up movement and sexual harrassment in the music industry.
She said, "I remember being you know a little nervous going on the Grammys and speaking on behalf of Time's Up, and just letting people know that sexual harassment, sexual abuse, sexual assault – all that is not just a Hollywood thing. It's going on in the music industry, it's going on in… we're talking about the abuse of power. That's what we should know, and men should know that women's rights are human rights."