"I used to pray for times like this, to rhyme like this. So I had to grind like that to shine like this" –Meek Mill
Make no mistake, Nafessa Williams is on a roll. Currently turning heads as Anissa Pierce in the critically acclaimed superhero series "Black Lightning," Williams is doing quite the job of turning her long prayed for dreams into reality.
But this success—while appreciated—is viewed as just the beginning steps to a meteoric climb for the West Philadelphia native. In a recent interview with rolling out, she opened up to reveal both the winding path that led her to this moment and also the ambitious plans to master her craft.
This is herstory.
Take us back to the beginning. When you first became inspired to pursue the arts. What was happening in your life at the time?
I remember being about 6 years old and wanting to be Rudy Huxtable. "The Cosby Show" was such a huge inspiration for me. I was just a kid who fell in love with TV and film. I would write my own TV guide in my homework books so I wouldn't forget to watch my favorite TV shows. I was also inspired by Lisa Turtle on "Saved By The Bell" as well as Ashley Banks on "Fresh Prince of Bel Air." I was inspired by the Brown girls on TV who looked like me. I would say, "Hmmm, if they can do it, so can I."
Describe your move from Philadelphia to Los Angeles. Were there any fears?
I moved to New York first for a couple of years and then to LA. It was definitely a scary move but one I was ready for. Moving to LA was like starting over, but I didn't allow my fears to get the best of me. I came to LA with a clear vision of how I wanted my career to unfold and stayed true to my plan.
Speaking of Philly, there always seems to be a no-nonsense approach to people from that city. How has the "Philly" in you affected you navigating Hollywood?
I am so proud to be a Philadelphian. I believe there's a different drive and hustle that's instilled in us. Growing up in Philly has definitely prepared me for Hollywood. We're blessed with a certain swag and that definitely sets us apart.
Describe your mindset as an early aspiring actor. How did you handle the no's that eventually began to lead to studios saying yes?
Before moving to LA, I was expecting and looking forward to the no's, as I know it's a realistic part of the process. I understood that after so many no's a yes — written uniquely for me — would eventually happen. I celebrated the no's as well as yesses. It wasn't always easy. There were some days I was ready to walk away from it all, but I stayed focused and very consistent along my journey.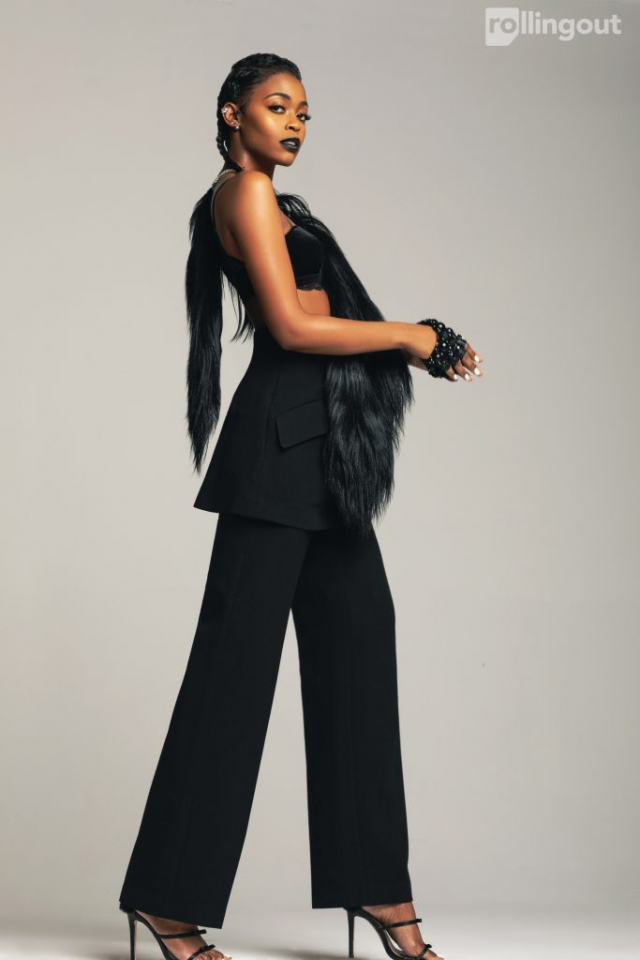 How has disappointment both in your career and in your life informed you as an actor?
Disappointment has made me persevere throughout my career. Disappointment builds character and strength. There were a couple of roles I've auditioned for (that I felt were perfect for me at the time) that I didn't book and, trust me, it was not easy hearing no, but now after having booked "Black Lightning," which is a dream role, I understand why those roles didn't work out in my favor. Even through the disappointment, I remained steadfast knowing there was a role out there with my name on it.
Where were you when you got the call that you were going to be playing Anissa in "Black Lightning"?
I had literally just walked in the house from my screen test [final round of auditions for "Black Lightning"] when I got the call. I had been in the house for maybe about ten minutes. My team called me and I screamed at the top of my lungs. It was like everything I worked and fought for had come to fruition. I'll never forget the day.
Both critics and fans appear to equally love "Black Lightning's" approach to superheroes. How has that response changed your life?
My role is very impactful in the LGBTQ community, which has led me to be an advocate. Young lesbians, young Black lesbians, in particular, have reached out to me saying how "Thunder" makes them feel normal and how inspired they are by the character. I believe our duty in life is to empower and inspire and I can honestly say I'm walking in my purpose with this role.
Black women are beginning to get the recognition they have long deserved in Hollywood. Have you personally felt that shift?
Yes, I am a part of that shift and I'm excited to see more Black actors at the forefront of TV and film. I actually just had this convo with a good friend. I'm honored to be a part of Hollywood's new school. And I'm proud of the roles we are playing, producing and creating. Issa Rae is a huge inspiration for me. Not only is she starring in a brilliant show, but she created it. How badass is that?!
Describe the community of Black women actresses in Hollywood. Does it feel like a big family, or does the limited amount of roles cause more friction between actresses?
You know, honestly, I believe what's for you is for you. When you fully understand that concept, there's no need to compete or create friction. I like to surround myself with other actors who share that similar mindset. It does feel like a family; we support each other and celebrate each other's success. Female empowerment is the new wave.
How do you define your success as an artist? What will that entail?
I believe staying true to who you are is key. Successful artists don't follow trends; they create them.
How do you stay centered? How do you find your happiness within an ever evolving, ever chaotic entertainment industry?
My spirituality, my relationship with God, is what keeps me centered. Knowing that my successful journey has already been written keeps me calm and centered. I believe gratitude leads to happiness. It's also crucial to keep honest and real people in your circle. Also, finding balance in such a chaotic industry is key.
What is your superpower?
My superpower is speaking my dreams, the things I want, into existence. I believe there's power in what we speak, so I've trained myself to speak of only the things I desire to have and encourage others to do the same.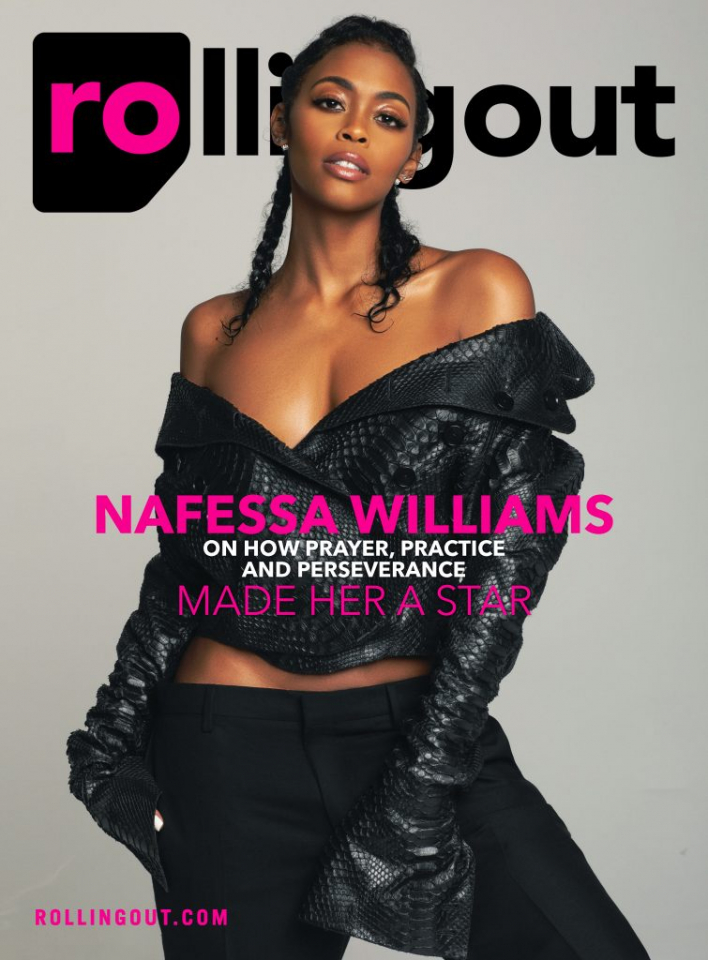 [cigallery]