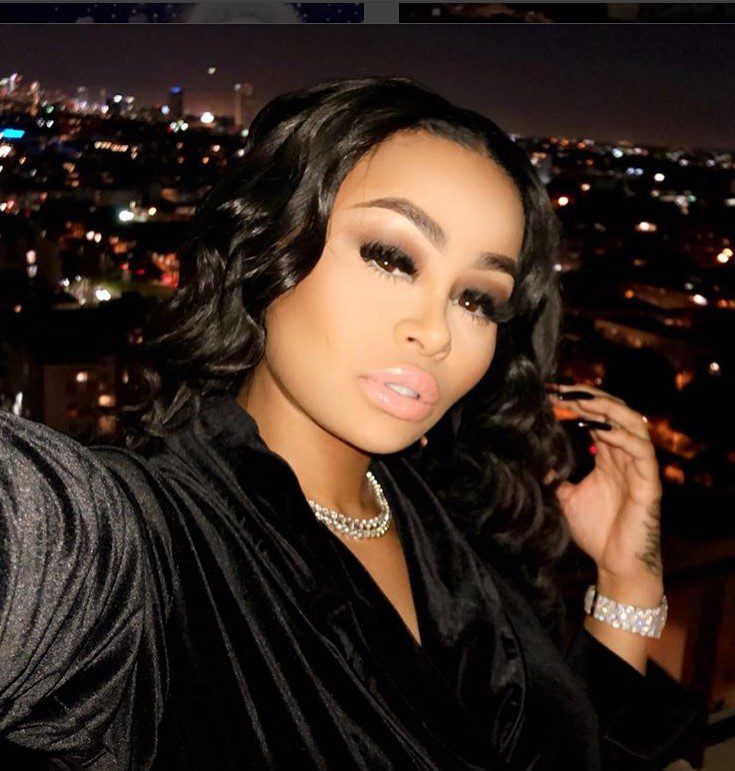 This past weekend, reports exploded out onto social media that serial dater and child bearer Blac Chyna may have gotten pregnant again, this time by her barely-legal adolescent bae.
According to MediaTakeOut, the stripper-turned-socialite Chyna, 30, is expecting a baby with her newest boyfriend, YBN Almighty Jay, who is 18 years old. He can't even legally buy liquor yet.
Per the entertainment publication, the mother of two is already sporting a "two and a half month along baby bump."
This would be the first child with the 18-year-old rapper. The former girlfriend and mom of Rob Kardashian's child, Dream, is also a mother to Tyga's son, King Cairo.
The pregnancy rumors were further fueled thanks to a leopard print hoodie and leggings set by Married To The Mob. Supposedly, the ensemble made it seem as though Chyna already had a popped belly.
While the supposed evidence is suspect, you can take a peek at the pic via MediaTakeout.
And, right on cue, infuriated fans fell over themselves to be the first ones to voice their opinions on social media about Chyna. And they were vicious. Check out the frenzy below:
I'm gonna need for People Magazine, US Weekly, or even the damn Shaderoom to confirm Blac Chyna is actually pregnant. Until I refuse to believe she's having a seed by that middle schooler #blacchyna pic.twitter.com/aXX3mdJKs3

— itsEllemichelle (@ItsEllemichelle) April 30, 2018
How are you pregnant by somebody that's still on free lunch? She gonna put that boy on child support and take his class ring 😂😂 #blacchyna

— Mike Jones' durag (@JustenLJackson) April 30, 2018
Blac Chyna is high key a predator. A big 30 year old in a couple weeks getting pregnant by a fresh 18 year old. 🤢 it smells.

— it is knownt (@tingybob) April 30, 2018
If blac chyna reaaaaaaaally pregnant again…..idk i mean….her children got 3 different fathers….

— 🍒 (@harjarhajar) April 30, 2018
Scott, 34, is f—ing Sofia Richie who is 19.

Almost 40 yr old Kourtney has a boy toy who is 24….

And now Blac Chyna got pregnant by a 18 yr old?

Lmaooooowhatinthefuckisgoingoninthisfamilylmaoooooo.

— Kristen ✨ (@BlacksScreaming) April 30, 2018
The social media carnage continues after the break: