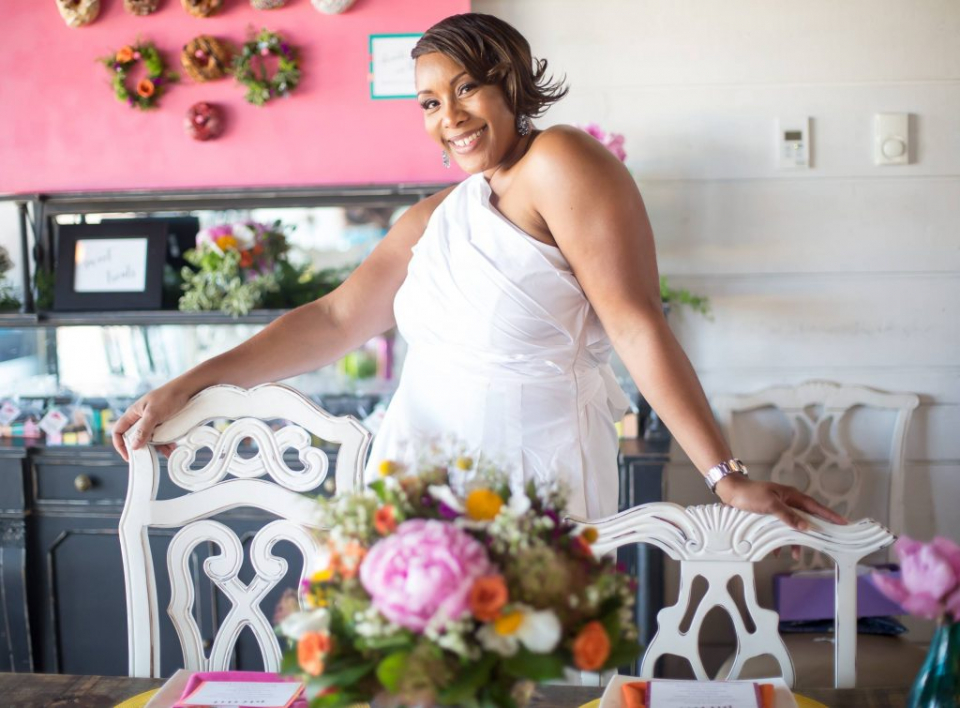 Event production is big business. Necoya Tyson, owner and CEO of All About You Event Management, has been planning events for over 13 years. She's managed the logistics and operations of nine events/tradeshows, ranging in 500-22K attendees and up to 500K sq. ft.
Rolling out had the opportunity to chat with Tyson about her thriving business and challenges she's overcome to become to the go-to person in the midwest for large productions.
How long have you been in business?
I've owned my business for nine years. I'm looking forward to 2019 so that I can celebrate my company's 10 year anniversary with a bang.
Why did you pick this particular field to do business in?
It's funny, I actually didn't pick this field to be in. I believe that it chose me. My degree is in mass communications (broadcast journalism and production). My entire life, I wanted to be a television news anchor, until I found out in college that I truly enjoyed working behind the scenes more. My first job out of college was as a community development coordinator for a non-profit organization where I wrote press releases/media advisories and had the privilege of participating in various speaking engagements. Then I was tasked with planning the company's 10-year anniversary celebration and I've been planning ever since.
Tell us about a challenge you had in business and how you have overcame it.
The hardest thing for me has been finding the right people for my team that has a work ethic that's in line with mine, my vision, and my business goals.
To overcome this, I've been working with my mentor and my business coach and started taking management classes. This has truly helped me in figuring out what questions to ask when interviewing, finding out how people deal with adversity in particular situations, and other pertinent things to ask when finding people to work with/for you, especially in the events industry.
Why do you feel you have been as successful as you have in your business?
I think that my ability to relate to people from various backgrounds and walks of life has truly helped me succeed in this business. I've been in this business for a long time and I've seen a lot. I always put myself in my clients' shoes and try to actually think like them.
Why are you so compelled to see other women win big?
I want to break the stereotype that women [can't] support and push each other to be greater. If I can push and encourage another woman to be greater, better, to follow her dreams and to be a winner, in my eyes that makes us all winners.
So, what's next in 2018 for you? 
I launched my wedding workshop series, Mornings are for Mimosas, in January of this year. This workshop focuses on the budget creation, hiring the right vendors for your wedding day and the importance of having a wedding planner on your big day. Up next will be the second workshop, which will be held in Raleigh, North Carolina, in May. It's going to be amazing.
Fun fact about yourself.
I am a huge Prince fan. Huge! His Purple Highness will go down in history as one of the greatest musicians/performers to ever grace a stage. I'm getting teary-eyed just thinking about him.
How can we stay connected with you?
You can find me on Instagram/Twitter/Facebook/Pinterest under @aayouevents or #aayouevents