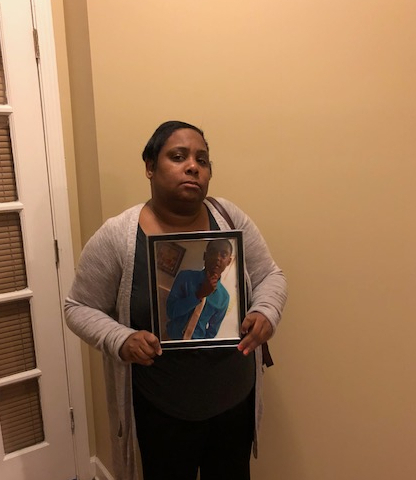 With Chicago's murder rate statistics being shared around the world, one would think that something is being done to catch the perpetrators. Sadly ,this is not the case. Clearance data from the Chicago Police Department reports that only 29% of the murders that were committed in 2017 were solved. As a result, parents are left in limbo searching for justice. No one is being held accountable and parents are left dealing with the death of their child and the idea that the people responsible for taking their child's life are walking the street. Ebonie Hall is one of these parents and she continues to be an advocate for her son Deonte Hoard who was killed in 2015. We spoke with Ms. Hall about how who her son was and what she prays for everyday in the wake of her son's murder.
Talk to us about what happened to your child.
The life of Deonte Hoard: March 11,1997 – March 2, 2015. Deonte was killed while walking to the store with a friend. His killing is still unsolved.
What is something that people don't know about your child that you would like share?
Deonte was a great kid. He had a good heart and would give anyone his last. He enjoyed playing basketball and he was great at all sports.
How do you feel when holidays like Mother's Day come around?
When the holidays come around, I am very sad. My child should be here with his family. Deonte was only 17 years old. My family is great; they help take my mind off his death.
What would you like to say to people who have no idea what you are going through?
This pain I have, I wouldn't wish this on my worst enemy. [The] everlasting pain each day is different. I pray that each day gets better and that we get justice.