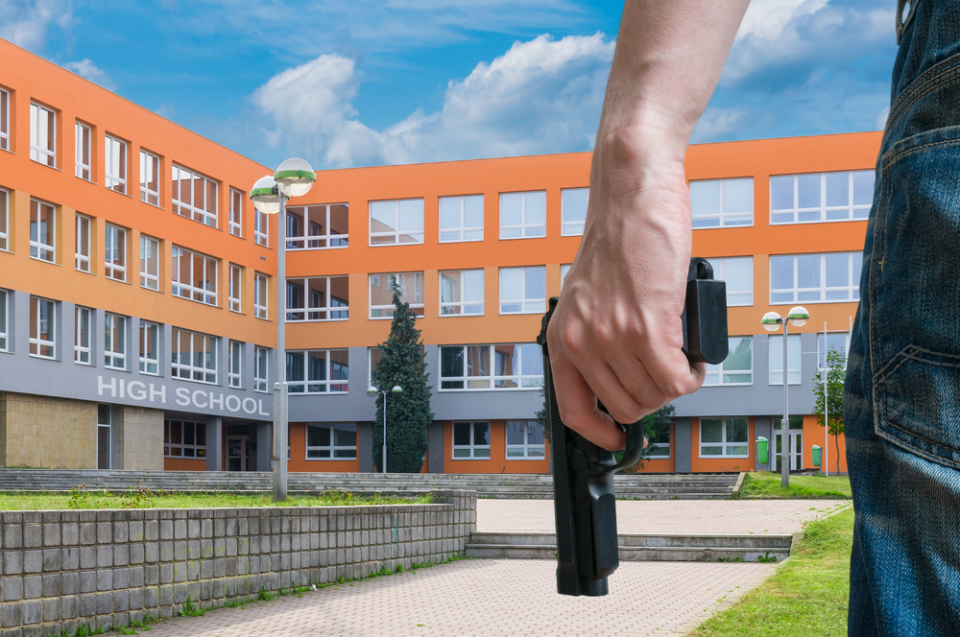 SANTA FE, Texas — A brigade of law enforcement officials from multiple jurisdictions raced to the scene of a shooting at a high school between Houston and Galveston in southeast Texas.
CNN now reports that one person has been detained alive, according to Cris Richardson, the assistant principal at Santa Fe High School. He told the battery of reporters "That person has been arrested and is secured."
A gunman reportedly walked into an art class at Santa Fe High School and began firing a shotgun, a witness told CNN affiliate KTRK.
One witness told KTRK she saw a girl get hit in the leg by the shotgun blast.
Another report, this one from Fox News, revealed a security guard was down. Patients were rushed to a medical facility in Galveston, an hour drive southeast of Houston, hospital spokesman Raul Reyes said.
The spokesperson did not specify the number of casualties nor the type of injuries the victims sustained.
On the scene, KTRK reports that officers were conducting customary searches of students and their backpacks.
Angelica Martinez, a 14-year-old student, told CNN that they were marched outside "like it's a fire drill."
"We were all standing [outside], but not even five minutes later, we started hearing gunshots," she said. "And then everybody starts running, but like the teachers are telling us to stay put, but we're all just running away."
"I didn't see anybody shooting, but like [the gunshots' were kind of spaced," Martinez said, adding she heard about four shots.
NY Times reports that a male student was taken into custody. Sheriff Ed Gonzalez of Harris County said it appeared that "eight to 10" people had been killed, most of them students. None of the victims were immediately identified.