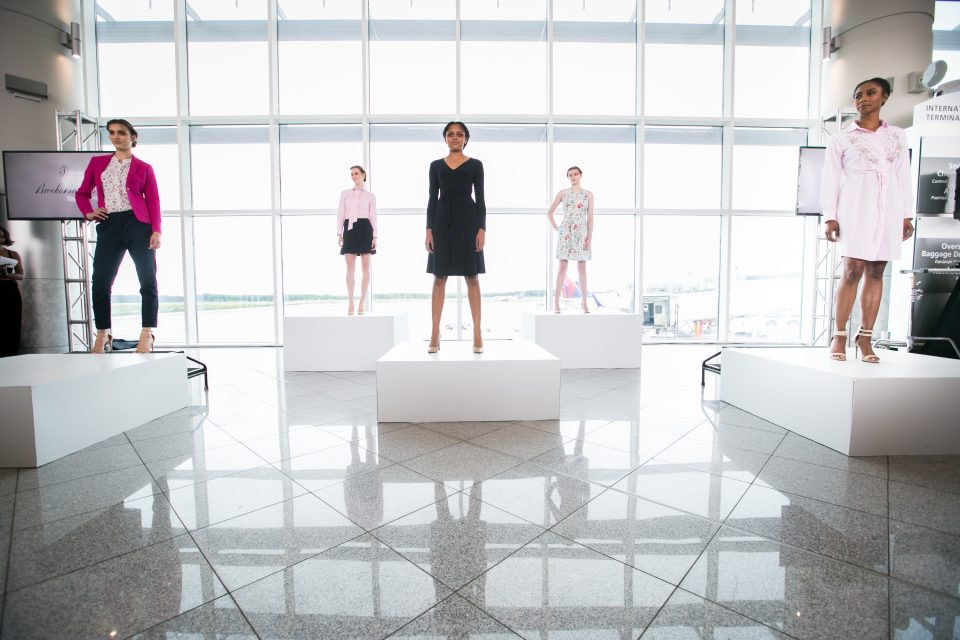 Hartsfield-Jackson Atlanta International Airport is the busiest airport in the world serving 103M passengers yearly. If you ever travel through the busy airport, you will find everything from your favorite restaurants to your favorite stores in the comfort of your terminal. The airport began its ATL Skypointe, Global Runway fashion event last year as is a multi-designer fashion experience featuring American and international designers as a way to showcase airport vendors.
This year's Global Runway Fashion Presentation and Retail Pop-Up Experience took place on Wednesday, May 16, 2018. InStyle magazine editor-at-large and influencer Kahlana Barfield hosted this year's show.
Airport concessions marketing manager Pamela Simmons said, "In addition to being a global transportation hub, ATL is also a hub for quality global brands and Global Runway is designed to showcase these brands and raise the awareness of all that the world's busiest airport has to offer."
The event's goal was to bridge the gap between beauty and style. They effectively did so by highlighting national brands MAC Cosmetics, Michael Kors, Bijoux Terner and XpresSpa, These brands were set up via a pop-up shop format. There was a fun video and photo booth for guests to enjoy. Small hors-d'oeuvres were passed as guests mixed and mingled before the show.
The event included spring/summer 2018 collections from featured brands: Spanx, Brooks Brothers, ExOfficio and Sean John. Not a typical runway show, the models walked in and mounted themselves on box platforms similar to that of mannequins. Adding to the uniqueness of the show, it was curated in an interactive way allowing guests to come see the designs up close and take photos.
This year, they also expanded the program to include a silent auction to benefit Bert's Big Adventure.
See pictures below.