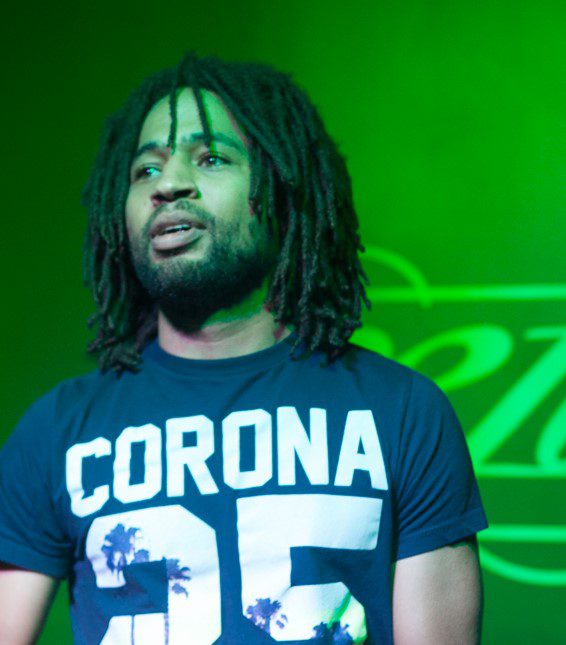 Chicago has long been the birthplace of American music. Whether it is blues, R&B or hip-hop, Chicago has made on its mark on music. But, the way we listen to and buy music has changed so dramatically over the years, that cities like Chicago, which has been at the forefront of all genres of music, is undergoing a shift. And that begs the question, how do you keep Chicago's rich history in the music business? A panel of Chicago's music insiders will gather to tackle this very interesting topic soon. Kenneth "Neo" Crump, Tiana Lewis, Maurice Joshua, Frayne Lewis, Patrick Welby and Kevin Ross will comprise the panel. Crump's nearly 20 years in the business working with such artists like Raekwon, Diplo, Hypnotic Brass Ensemble, Lupe Fiasco, The Gorillaz, Blue 1647, Black Tech Mecca, and React Presents makes him the go-to guy to provide direction to where Chicago music is headed.
What will the forum focus on and why it is important?
During the forum, we will discuss the historical, present and future relevance of Chicago as it relates to the music industry. I'm excited to partner with Vanessa and Agency Abron [for] this because, from my perspective, this forum is important because this is a conversation that needs to be had. There is a big disconnect between perception and reality. Many people from Chicago don't understand how blessed they are and how many opportunities are right under their nose. We are officially in the post-Chance The Rapper era. He made more than Kendrick Lamar with fewer sales and tour receipts, and yet people are still getting signed to major labels. It makes no sense if you understand the math.
What dynamics shifted in the Chicago music scene?
The internet has opened the artist to the world, and now they are both no longer limited by the personal tastes of the local gatekeepers. Chicago has always been talented. In previous eras, we had to play some odd clout game with local tastemakers, and so-called industry-connects and/or move to the coasts and become cogs in their regional sounds and power games. Now, we can get our product directly to the people without a middleman, and it has upset the balance of power. Many of the recent Chicago musicians have come of age without using the so-called gatekeepers, and this has opened the floodgates.
As a music hub, where is Chicago now and its potential for business in the future?
Chicago is currently the home of the world's No. 1 pop star (Kanye West), independent artist (Chance the Rapper), last great American president (Barack Obama), independent booking agency (Windish), talent buyers and PR firms (Biz 3) and it's only the beginning. Most people don't acknowledge how great we have it. We have a unique sound and worldview that is in what I like to call the "Goldie Locks Zone"-not too hot, not too cold. Most music from either coast [doesn't] cross the Mississippi River and from north to south the Mason-Dixon Line. Chicago is the only sound in America that travels north, south, east, and west with such instant acceptance. We're even dominating in fashion and comedy with Virgil Abloh, Deon Cole, Don C and Hannibal Buress. These are just a few of the names that come to mind when I think of Chicago and excellence. Why this isn't the standard perception is beyond me. However, things are changing. In the future, Chicago will become a producer market rather than a consumer market. This will be major. In the Chicagoland region, there are nearly 10 million people. Within this area alone, there are enough people to go gold and platinum if we support each other quickly. When Chicago starts reaching these milestones internally, we will be formidable when we attract the regional talent to Chicago instead of moving to the coasts. We will be invincible.
Are there particular strategies to keep the city at the forefront of music?
Chicago media has to break records and new talent — period, point blank. We can't be afraid to embrace, celebrate and put up-and-coming talent on a platform before they receive a seal of approval from other markets. The first step is addressing our local media. Many local news outlets are the current gatekeepers who, in my opinion, do not do an excellent job of highlighting rising local talent and are too focused on the coastal trends. Perhaps they are afraid to take a chance on them. However, there is no reward when there is no risk. When the Chicago media begins to love Chicago talent on the same level New York and Los Angeles media embrace their local talent, Chicago will consume what it produces and ultimately become unstoppable. Additionally, we have to make sure Chicago talent is incorporated into local music festivals. It is incredible to me that Chicago artists don't get at least 10 to 15 percent of the stage time at the different festivals that come to the city. The festival producers come here, set up shop, get paid, and leave. I think it is time we hold them accountable and make them start tithing with the church.
The State of the Music Business in Chicago forum is scheduled for May 21, 2018, at the MakeOffices at the Loop,1 North State Street. The event is open to the public and admission is complimentary.