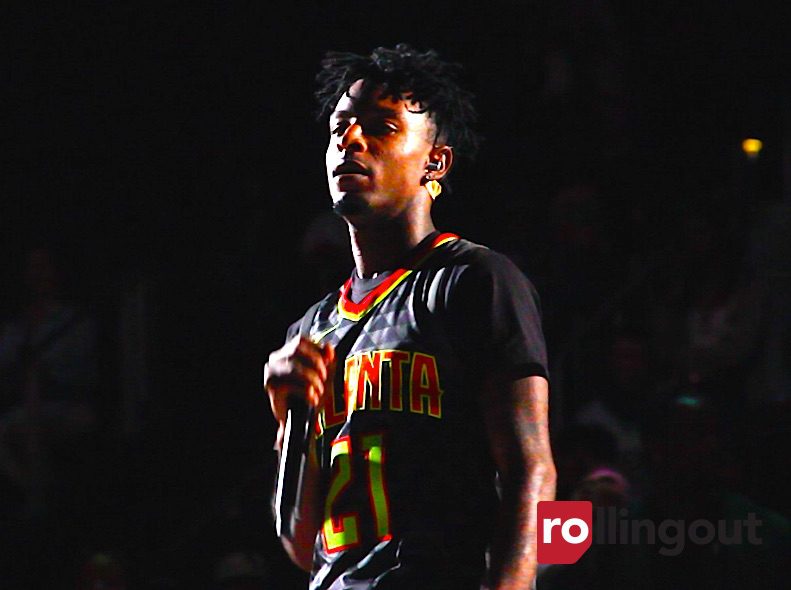 Socialite Amber Rose is having serious withdrawal issues because she misses sniffing 21 Savage's worn underwear. Terribly.
Pop culture observers have gotten their brains twisted like a pretzel in trying to figure out why rapper 21 Savage, 25, was the one back in March to suddenly and completely cut ties with his former girlfriend, the unabashed and uninhibited cougar Rose, 31.
According to one entertainment publication, we may have our answer.
New reports claim that one of the pair was unfaithful to the other, and the guilty person who was stepping out may surprise you.
Or maybe not.
Sources close to the situation told Celebrity Insider that Amber Rose was the one who cheated on Savage. The cheating not only devastated 21 Savage, but it was crushing to the "Bank Account" rapper because Rose performed her bedroom acrobatics with a member of 21 Savage's own crew.
"Amber cheated on 21 with one of his friends. She feels horrible about it. That's why she's still the one in love while 21 is over her," the insider said, according to Celebrity Insider.
Rolling out previously reported that the stripper-turned-TV show host and baby mama to ex-husband Wiz Khalifa criticized the media and blogs in a desperate letter she penned on her Instagram account to Savage, accusing all forms of media and the Internet for disseminating lies and putting out click-bait about the two.
"Love this man so much. I know the Internet portrays me to be some heartless person or they feel like I'm incapable of love, but I love him so hard. He is not only one of the most talented people I have ever met, but he is so real, humble and smart as h***. I don't care who you see me in a picture with or who the Internet associates me with because The Internet is fake af and they pull stories out of their a**** for click bait," the entrepreneur began her post.
In a last-ditch effort to appeal to Savage's sensibilities, the ex-girlfriend of Kanye West swallowed her massive ego in order to explain just how much she loves Savage: "'It's the price of fame I guess, but it's not real life because in real life Shayaa is my heart and soul. He's the only one that has ever supported my Slutwalk and my feminist views with no f**** given. He loves my son, and I love his Three beautiful children so much. God brings people in ur life for a reason, and God brought me him."
The rapper, instantly recognizable via the black tattoo of a dagger stenciled in the middle of his forehead, was completely unfazed and untouched by the letter Rose wrote for him. In a post that has now been deleted, but captured by multiple outlets, the "Ghostface Killers" lyricist gave a quick yet devastatingly simple response.
"You cross me once it's f*#% you for life."
What do you think of this situation, if true? And does a woman doing the nasty with a member of her man's crew constitute an irreversible and unforgivable transgression?