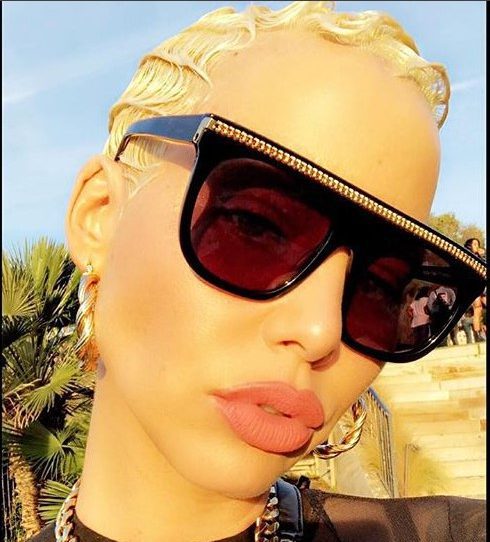 Amber Rose is in full panic and thirsty mode trying to pry her ex-boyfriend from the land of the free.
The socialite has pulled out all the stops to get back with her "soul mate," former boyfriend 21 Savage, and she traversed the length of the North American continent to let him know how she feels.
An inside source divulged to Bossip that the ex-girlfriend of Kanye West and ex-wife of Wiz Khalifa high-stepped it from Los Angeles to South Beach to hit 21 Savage up while he was immersed in the happenings at the Rolling Loud Music Festival in Miami.
After she allegedly went down there to make up with Savage, she got a shocking reality check. Apparently, the rapper is getting weary of her.
Rose then resorted to her backup plan. She posted up photos of herself socializing with friends and other artists such as rapper Lil Pump
When word hit the streets that she was allegedly cozying up to Lil Pump, the former TV show host flipped her thin wig. And she penned this Instagram message to let Savage know how she really feels, swallowing her massive-sized pride in the process:
"I Love this man so much. I know the Internet portrays me to be some heartless person or they feel like I'm incapable of love but I love him so hard. He is not only one of the most talented people I have ever met but he is so real, humble and smart as hell. I don't care who you see me in a picture with or who the Internet associates me with because The Internet is fake af and they pull stories out of their a–es for click bait. It's the price of fame I guess but it's not real life because in real life Shayaa is my heart and soul. He's the only one that has ever supported my Slutwalk and my feminist views with no f—s given. He loves my son and I love his Three beautiful children so much. God brings people in ur life for a reason and God brought me him. I don't care if you call me Thirsty, a h–, a gold digger or whatever df else. I love him. Put ur pride to the side and tell the person you really love [know] how much they mean to you today because life is too short to care about what anyone else says ❤."
Hit the flip to find out what Savage said in repelling Rose's overtures: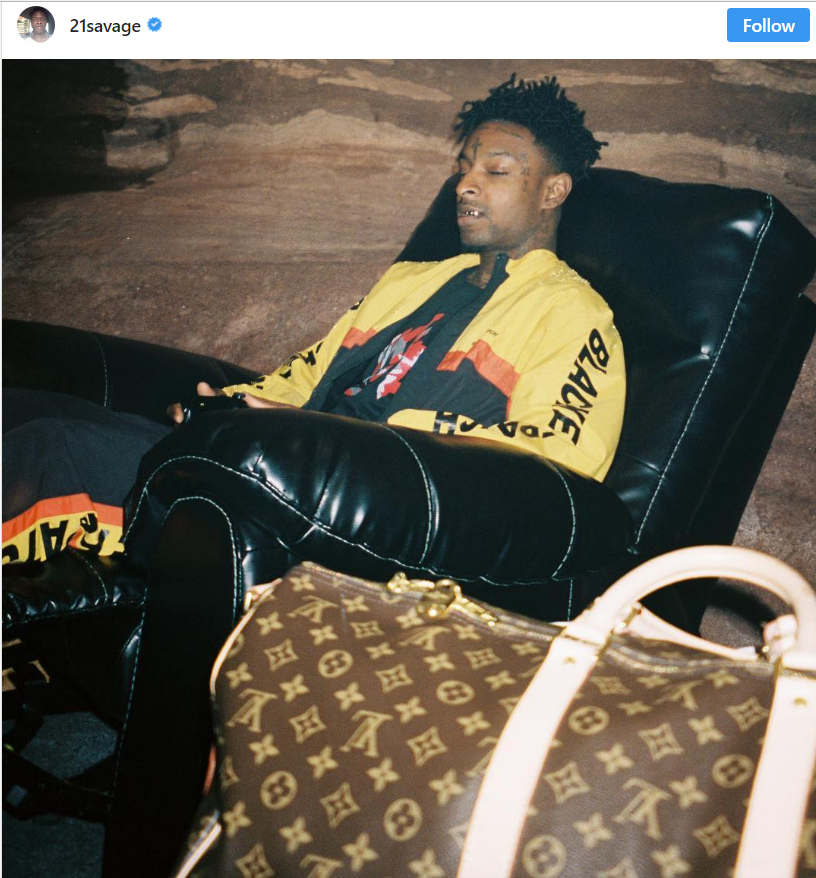 "you cross me once it's f*#% you for life," Savage captioned the above photo.