These should be the happiest of times for rap star Offset.
As a member of the rap trio the Migos, Offset skyrocketed in 2013 with Quavo and Takeoff and quickly became multiplatinum multimillionaires. The group is about to embark on a major U.S. tour with Drake called "Aubrey & the Three Amigos," and their latest album, Culture II, just went platinum. To add, Offset has a baby on the way with fiancee Cardi B.
Cardi B has stood by Offset through multiple accusations of infidelity, despite causing the "Bodak Yellow" rapper public shame and humiliation.
Not to mention the fact that Offset is lucky to even be alive after walking away from a horrific car crash on a metro Atlanta highway a couple of weeks ago with substantial but treatable injuries.
So why is this hip-hop head so angry?
Some people believe it is guilt — as well as anger at Nicki Minaj.
When Minaj recently posted a Twitter message to "Queens" about self-worth and shared with them her previous marriage and baby offers, many fans think the Migos crew took offense and thought it was a thinly-veiled swipe at Offset's relationship with Cardi B.
Minaj also dissuaded her fans from accepting being "cheated on" and "humiliated" just to floss a ring on Instagram.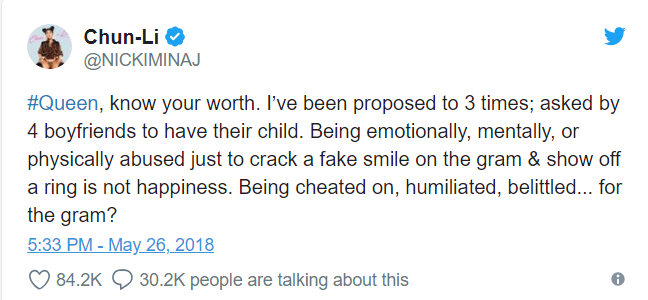 Folks speculate that Offset believes the barrel was aimed at him, as he posted this on Instagram:
"A lot of ppl want t b happy like me n wifey @iamcardib BUT THEY NOT."
The posts have since been deleted but were screen shot (of course) and revealed the rapper may have gotten hot about the Nicki post: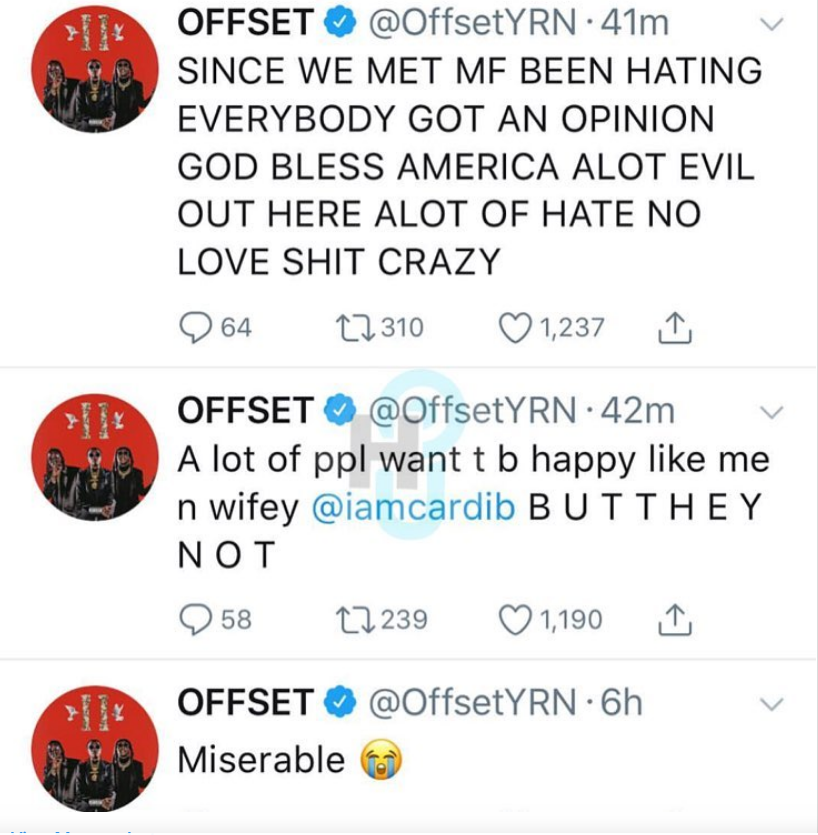 Black Twitter was quickly on the scene. They detected the developing drama like sharks can pinpoint a drop of blood in the water from a mile away. And they had plenty to say about his alleged interpretation of Minaj's tweet, despite the fact that he denied it was in retaliation for Minaj's soliloquy.