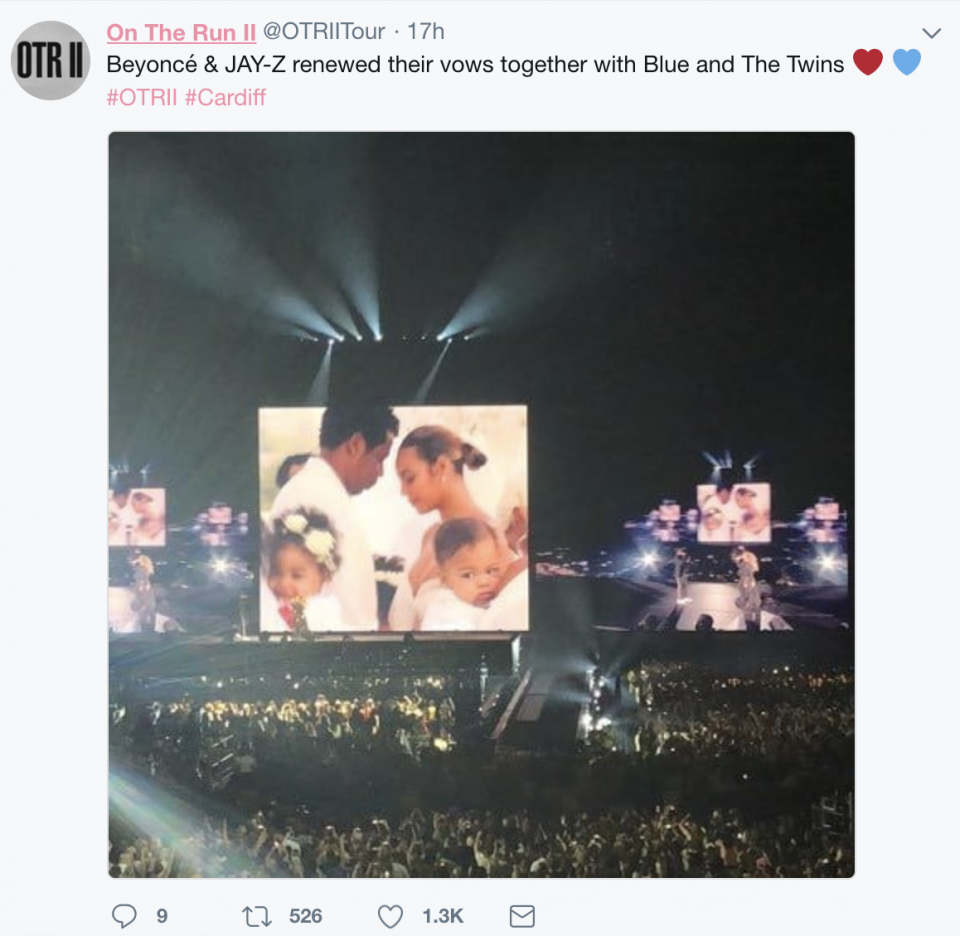 Our favorite power couple Jay Z and Beyoncé kicked off their much-anticipated On the Run II tour at Principality Stadium on June 6, 2018, in Cardiff, Wales. Their European tour will last through July before they return to the United States for the American leg of the tour. "The Family Feud" artists were nothing but loving and fashionable as they entered the stage for a night of musical genius. Beyoncé is one of the best performers of all time, but when she teams up with hubby Jay they create a dynamic vibe that is simply indescribable.
Aside from the duo, fashionable set ensembles got very intimate during the first show of the tour. They shared video and photos of a vow renewal that featured their new twins Rumi and Sir Carter. The fans at the show went crazy and broke into frantic paparazzi-like action snapping photos of the set. The Carter family is normally very private when it comes to family. We first saw the twins last July when Beyoncé posted for a goddess-like photo holding her babies on Instagram that got over 10M likes. Fans have been anticipating the twins' next debut and it came at the perfect time. The pair also made some statements about love, as they shared photos of both parents holding the twins beside a sign noting, "Love is Universal."
It's safe to say that On the Run II is all about life with the babies and big sister Blue Ivy. If you haven't bought your tickets yet, you might want to do so because I'm sure they have many more surprises up their sleeve.