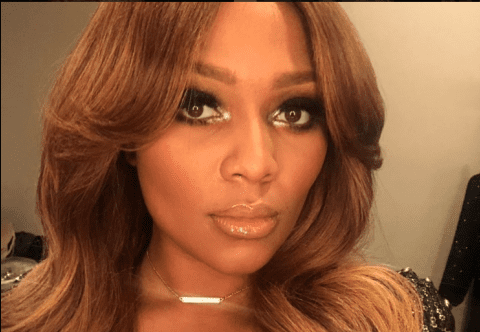 Teairra Mari wants her ex-boyfriend, Akbar Abdul-Ahad, and 50 Cent to pay after photos of her nude and in sexual positions were leaked online.
Mari recently held a press conference with her lawyers Lisa Bloom and Walter Mosley to express her thoughts on the matter.
"Recently, my social media was compromised by someone I who I felt was deserving of my love and trust," Mari said in a statement. "That person proved to be untrustworthy and posted footage of what in the moment was private and sacred. Moving forward, I recognize the need to be more cautious and discerning."
On the day the sex video and photos were leaked, 50 Cent posted a nude photo of Mari as a joke and later deleted the pic from his page. Mari says that 50 Cent has 18 million followers who were exposed to the photo.
She also said that Abdul-Ahad was upset over their break-up and posted nude photos of her on her Instagram page because he had the password to the account.
However, Abdul-Ahad has denied being the person who leaked the photos.
Following the incident, video emerged of Mari destroying Abdul-Ahad's Mercedes Benz truck by knocking the windows out with a metal stick or baseball bat. However, police have yet to say if they will file charges against Mari for vandalism.
50 Cent responded on Instagram by posting, "I have an unscripted show idea that's going to blow you away, now that I'm being pulled into a reality show's storyline."