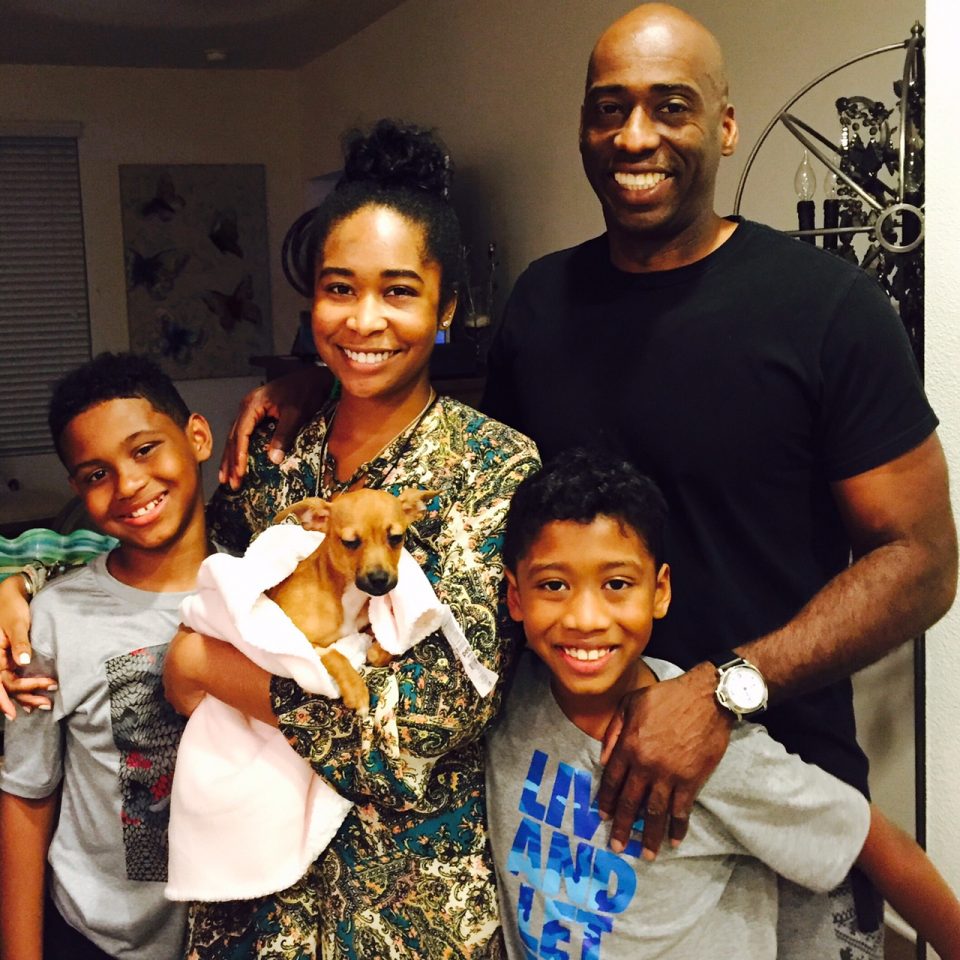 Terry "TR" Ross, born and raised in Washington D.C., was destined to be an entrepreneur. In the late '90s, Terry joined forces with childhood friends, Chris Hicks, Ryan Glover, and Henry "Noonie" Lee forming a dynamic collaboration and creation of Noontime Music.
Noontime was the hub for signing the hottest up-and-coming producers, songwriters and musical artists. Noontime's roster of talent was unparalleled and included some of the most prominent musical forces today including Jeffrey "J-Dubb" Walker, Anthony Dent (Dent), Jazze Pha, Brian Michael Cox, Polow Tha Don, Donnie Scantz, Teddy Bishop, Ciara, Dave Young, and many more.
In 2005, Terry partnered with Damon Thompson to form Innersound Music, signed Letoya Luckett as their very first artist, and led her to a deal with Capitol Records (under the Noontime Moniker).
Innersound later signed Tori Kelly and Leona Lewis and catapulted their musical careers. Terry is still wearing his entrepreneurial hat while staying busy working on many various musical projects and managing one of the country's top mix engineers, Jaycen Joshua. He is also a strategic partner in "The Land," a new digital tech company that will be rolling out soon.
Here he shares his thoughts on Father's Day.
What legacy are you leaving for your children and the children of your community? 
My legacy would be to make sure I leave my children with the proper tool sets to be extremely successful adults. Leaving a plethora of music and business relationships.
How would you describe your Fatherhood culture?
Definitely and urban based culture infused with social and economic awareness.
From a father's perspective, what two books would you recommend every child read? 
The Art of War and Barack Obama: The Audacity of Hope.
Why is it important to expose children to education and valuable skills? 
It is important to expose children to education and valuable skills so that they can acquire unlimited knowledge. Knowledge is power and the key to success in many different aspects of life. Knowledge will produce valuable skills that children will one day pass along to future generations.
As a father and a life coach, describe your playbook. 
My playbook would consist of always maintaining focus, studying your opponent and keeping your eye on the goal. "Team Work Makes The Dream Work."
Which fatherhood experiences have taught you the most about yourself? 
Patience, sacrificing, and having unconditional love for my kids has taught me a lot about myself. I've learned that it's not about me my kids come first.
What insightful advice would you suggest about building a network? 
Valuing relationships, keeping your word, seeking to help others, and being aware that not all business is good business are very important keys to building a network.
Why should you read every day? 
You should feed your brain like you feed your body. Reading is exercise for the brain that keeps it fit and sharp. Reading every day can also increase knowledge and awareness.
Name one life lesson that no one taught you, but should have.
As a child, I wish someone would have educated me on financial responsibility. When I was younger, I made a lot of bad financial decisions, wasted a lot of money, and racked up a lot of debt that took me years to clean up. No one warned us about borrowing money and credit cards or schooled us about savings and investments. It is never too early to teach our children about financial responsibility, especially credit. The sooner they learn can better prepare them for their financial futures.
How important is keeping your word? 
Extremely important as I referenced this earlier as one of the keys to building a network. Keeping your word strengthens your credibility in life which goes a long way. You never want to be labeled as that person that does not follow through, but rather that person that people can trust.
When it comes to protecting yourself at all times, physically and mentally, what would you tell your children? 
Always be prepared for the unexpected and never be afraid to defend yourself. Be careful what you feed your brain and who or what you let influence you. Think rationally and do not be controlled by your emotions.
What advice would you give on being responsible for your own dreams? 
Your dreams are your dreams. Don't let anyone discourage you from pursuing them. Believe in yourself, work hard, and you can watch your dreams manifest.
How does following your spiritual values help you in life? 
Following your spiritual values keeps you grounded…rooted in a higher power that has complete rule and reign over your life. Your steps are ordered and everything that happens in your life is a part of your individual unique blueprint. It also brings a sense of conviction that will check you when you fall astray which we all need occasionally. Also, prayer is one of the most powerful tools we have.
Share one of your fondest memories you've experienced with your father, grandfather or father figure.
My fondest memory is when I was 13 years old playing in a tennis tournament. I was feeling defeated and ready to throw in the towel, but my grandfather pulled me to the side, gave me a long pep talk, and encouraged me to keep going, keep playing, keep giving it my all. I played until the very end and will always remember that pep talk. It ain't over until it's over.
Why is writing down your fatherhood goals for life so important? 
Writing down your fatherhood goals for life is important because it reminds you of the things you want to accomplish and keeps you on track. My most valued and treasured fatherhood goal is probably like that of most fathers; to raise the most well-rounded, intelligent, healthy, and successful children that I possibly can. I want to be the father that I did not have growing up, supporting my children and cheering them on every step of the way of their lives.