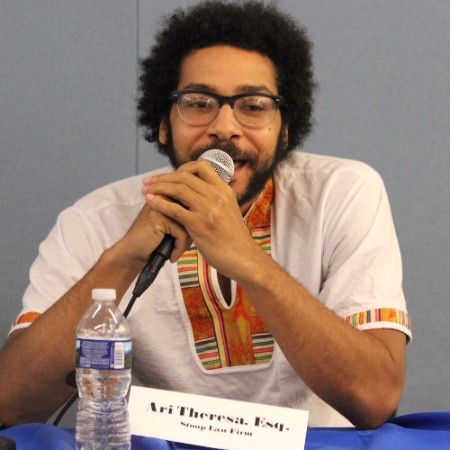 A Black lawyer is suing the District of Columbia for a colossal $1 billion, accusing the city of blatantly promoting gentrification and driving out longtime Black homeowners by the herds in favor of younger, White millennial renters.
Attorney Aristotle Theresa is filing the lawsuit on behalf of three native Washingtonians and CARE, a community organization with more than 20 members, The Washington Post reports. They claim District officials are deliberately trying to "lighten" the city and have put policies in place that are pushing out longtime low-income and middle-income residents who are Black as a result of the skyrocketing property values due to the tremendous influx of younger White workers who can pay the astronomical rental fees.
"The city is intentionally trying to lighten Black neighborhoods, and the way they have primarily been doing it is through construction of high-density, luxury buildings, that primarily only offer studios and one bedrooms," Theresa's suit reads.
Theresa has set big targets in his sights. He is a civil rights attorney with expertise in zoning and administrative Law. He is suing the Office of Planning, the Zoning Commission, the Deputy Mayor for Economic Development, Mayor Muriel Bowser and former Mayor Adrian Fenty.
Theresa is a man to be reckoned with — and not only because of his unforgettable first name. The Howard University Law School graduate is a principal partner of "Stoop Law," a community justice project located in the historic Anacostia neighborhood of southeast Washington, D.C. That area has been predominantly Black for many decades, and residents are fearful of being driven out with callous disregard. Stoop Law specializes in gentrification law and is fighting to slow down the metamorphosis of its historic and beloved streets.  
Theresa successfully sued the D.C. Housing Authority on behalf of residents of the public housing complex for the way the District was handling redevelopment. The area is being bulldozed completely and rebuilt with much more expensive apartment complexes and condos, which Theresa says are meant to economically integrate the area. Residents say they fear they will end up being evicted from their complex and driven to places like Prince George's County in Maryland, a prosperous Black suburb straddling the outer edge of the District.
"D.C. residents' access to rental property [is] predicated at least in part on membership in an invented discrete class which directly discriminates on source of income," Theresa writes in the complaint.
District officials have yet to respond to Theresa's lawsuit, but they are required to do so by June 25.  The mayor, Attorney General's Office and Zoning Commission declined to offer comments or responses about pending litigation, according to told The Washington Post and DCist.com.
Gentrification has been talked about and fought against for nearly two decades now in the nation's capital. Theresa, who was raised in Washington, said he believes the District is actively trying to get rid of its African American residents.
"I think [gentrification] is problematic because it strips away the heart and soul of the city," Theresa told the newspaper. "D.C. is unrecognizable. It's a staging ground for people at a certain point in their career. It's a pit stop, and they come and they go, and they don't offer much."