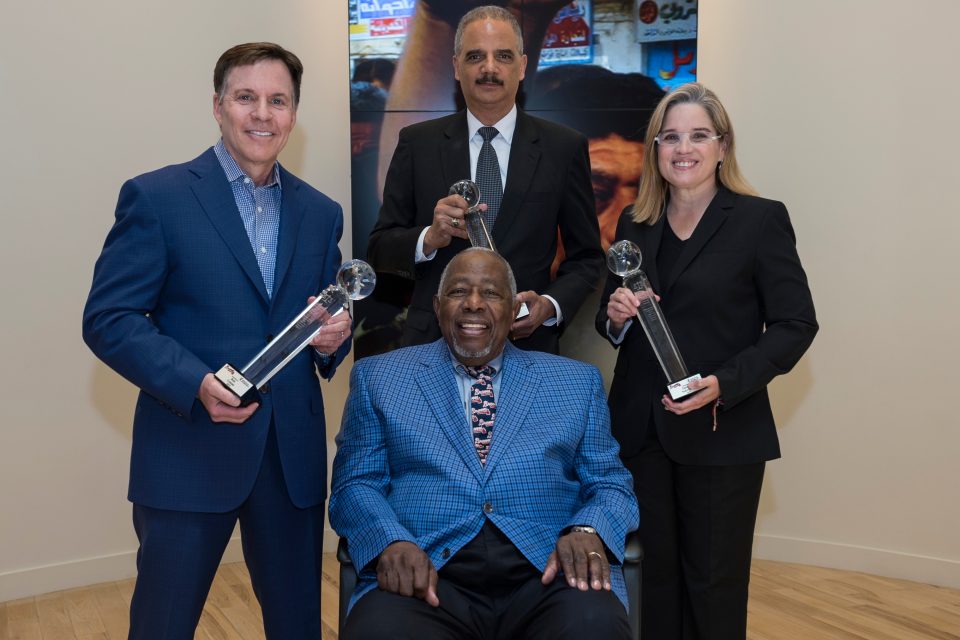 The Atlanta Braves' Hank Aaron was one of the best baseball players of all time. Delta Air Lines and the Atlanta Braves teamed up to host Hank Aaron Week in honor of the home run hitter.
On Friday, June 22, 2018, the Atlanta Braves hosted the Hank Aaron Champion for Justice Award presentation which honors individuals who have overcome obstacles and inspire the betterment of social, human and civil rights. The event was held at the Center for Civil and Human Rights.
We entered the room filled with hometown Braves eager to hear from the award recipients. The event began with a welcoming message from Derek Schiller, Braves president and CEO.
"This event continues to be a cornerstone for our organization," said Schiller. "This year's event features various activations which focus on activities and programs that are important to the Braves and continue the legacy of Hank Aaron in this community."
This year, the Hank Aaron Champion for Justice Award recipients included NBC sportscaster Bob Costas, former U.S. Attorney General Eric Holder, and the mayor of San Juan, Puerto Rico, Carmen Yulin Cruz.