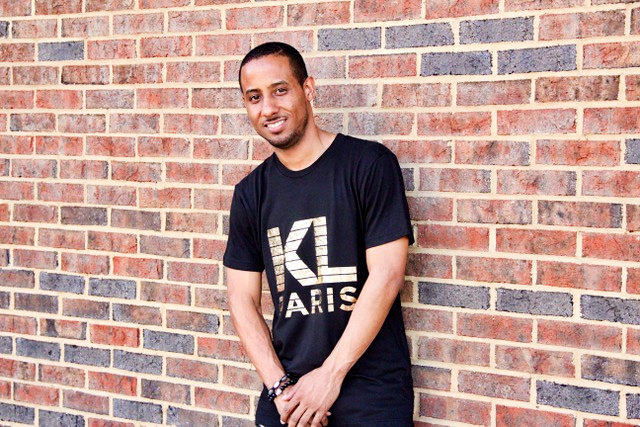 Hot 107.9 is one of the most influential radio stations in the heart of Atlanta. According to The Atlanta Journal-Constitution, in 2016, Hot 107.9 averaged a 4.8 rating in the first half of 2016, and with an 18- to 34-year-old demographic, the station reached No. 1 in the market.
From "The Rickey Smiley Morning Show," "The Durtty Boyz," and "Mz. Shyneka," the station provides the latest in entertainment news, exclusive interviews and what's happening in the Atlanta community.
After nearly 14 years in the game, Stu a.k.a. Radio God Stu (born Antoine Schand), added his name to the list of radio hosts on Atlanta's hottest hip-hop station with his show "What's New With Stu?" in the 2 a.m. to 6 a.m. time slot on Sundays. Originally from Miami, Florida, but been in the city since 2004, Stu pushes music, business and technology as the creator of his content for the masses. An example of persistence, hard work and faith, he inspires those looking to hear their voice on the airwaves to push forward. Check out the exclusive interview below:
Tell about your start in radio. What are some things you had to learn the hard way as a radio personality?
I had a smooth start to radio. I use to hang out at the radio station, and a DJ approached me and asked, "What do you do up here?" I replied, "I don't do anything." The DJ pushed me to learn something while I'm at the station. I invited myself to be an intern for "The Durtty Boyz," learning and picking up on how radio works. Eventually, I was asked to produce "Gangsta Grillz Radio" hosted by DJ Drama. That's how I learned how to create a fast-paced, high-energy show.
Who was it that influenced you to believe that you can have a career in broadcasting?  
It was a few people that took me under their wing. One person that was very impactful was Todd Uno and ET. Todd Uno is a Video and Film Director now that was the original producer of The Durtty Boyz Show that gave me my first chance to get into radio and taught me how to produce shows. ET was the co-host on the Durtty Boyz show who is now a personality on iHearts 96.7 The Beat Atl. ET gave me the opportunity to mess up. He didn't trust anybody to run his board, so him entrusting me with that responsibility gave me confidence. They all gave me great advice and knowledge.
Why did you leave Streetz 94.5 to come back to Hot 107.9?
At the time, Streetz 94.5 was going through a lot of different changes in leadership and managerial positions. I just felt like the experience I had with my growth in radio, that I should have been considered for some jobs that I was overlooked for, compared to people who had no experience. [After] a disagreement with management, we both decided it was best to part ways.
What are some differences between interns at radio stations in the earlier days compared to interns now?
Back then, radio interns were hustling. We were happy to have our foot in the door, and we were going to do whatever it took until we got to the next spot. Now, interns want instant gratification because they see others having success on social media. I was in the game for 14 years before getting my show; interns now aren't willing to wait that long. Interns now have to learn to keep going.
What are some of your likes and dislikes about your career?
One dislike is that you never get used to waking up at 5 o' clock in the morning and, due to being reliable, I have to sacrifice a lot of things such as working on Christmas and other holidays. My likes are that my shifts aren't that long and being able to speak to a million people on the radio. I enjoy connecting with the listeners.
How do you use social media to connect with the listeners?
I try to stay engaged with social media but not consumed by it. I like to be personable with the listeners. That way people remember the interactions you have with them on social media.
What were your proudest moments in radio?
My proudest moments on the radio [was] doing a phone interview with Jay-Z when he was dropping The Blueprint 3 and being able to have my show after many years of preparation.
Do you believe it's competitive to get into radio in Atlanta? Why or why not?
I think it's super competitive now because now radio stations are looking for personalities [who are] already developed. They don't feel like they have the time to develop interns. They can hire someone who has a vast social media following or is on TV.
If you weren't in the industry, what would you be doing?
If I weren't in radio I would be doing artist management or doing something in finance.
What are three essential tips that aspiring radio personalities need to know?
You need to see the business of radio. You have to view your listeners as customers coming into a store, and they're deciding if they want to shop with you or not. Secondly, you need to understand how important sales, production and programming [are]. You need to know how they're functioned and integrated with one another because each department relies on each other for different things. Lastly, I would say you need to try to develop the true essence of yourself. Be who you are.