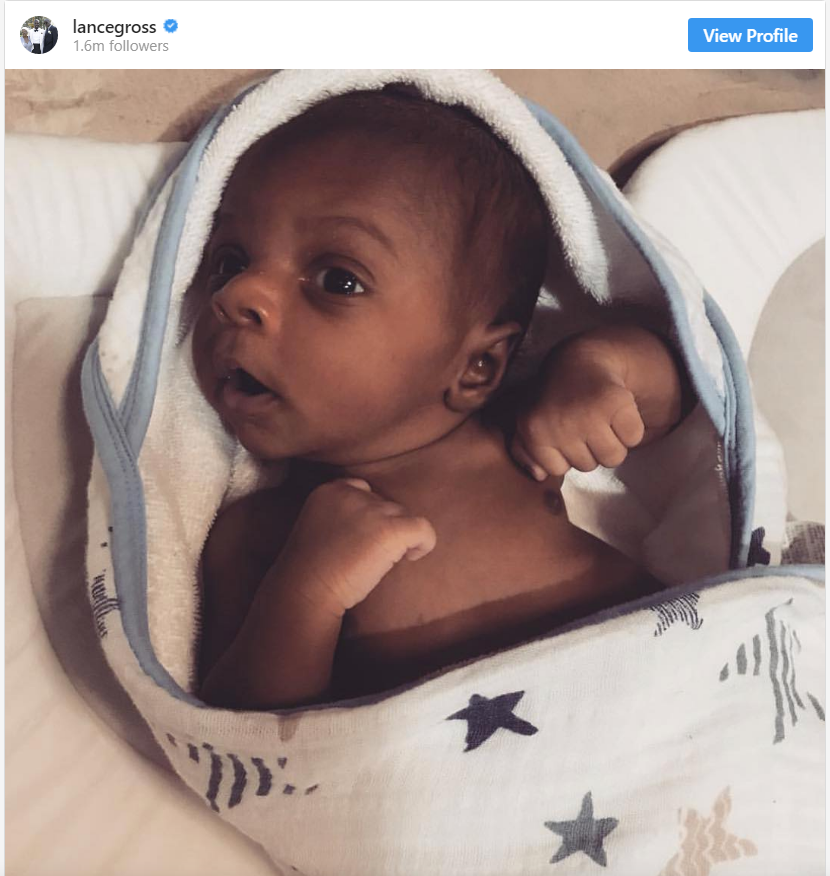 Actor and Hollywood heartthrob Lance Gross was gifted with rich, dark melanin from birth, so this is probably not the first time he has had to face or address the colorism cancer still plaguing Black America. Not by a long shot.
What Gross, 37, is not going to do is allow shallow, color-struck Blacks to contaminate his world or poison the mind of his beloved infant son, Lennon Lorin Gross.
On July 10, the Oakland, California, native and his wife Rebecah, a stylist, welcomed their son Lennon Lorin Gross, whom they affectionately nickname LL Kool G — a play on the stage name of legendary rapper James Todd Smith aka LL Cool J. Since the child's birth, the Gross family has not been shy about sharing photos of their little miracle.
Gross captioned his latest photo of his son (above) with: "LL Kool G my 🍫 little man's color is comin' in nicely! I'm hyped! 🙌🏿💪🏿."
While most responses have been positive, some witless fans could not help but broach the subject of the various shades of people within the Black community from a negative perspective. Some even went so far as to suggest that Gross wishes his son had a lighter complexion and that he married a light-skinned woman to offset his darkness.
Gross was not in the mood to entertain such nonsense but hoping to instruct and enlighten folks, he took to Instagram to address the topic of colorism with a measured tone of frustration and finality.
Check it out: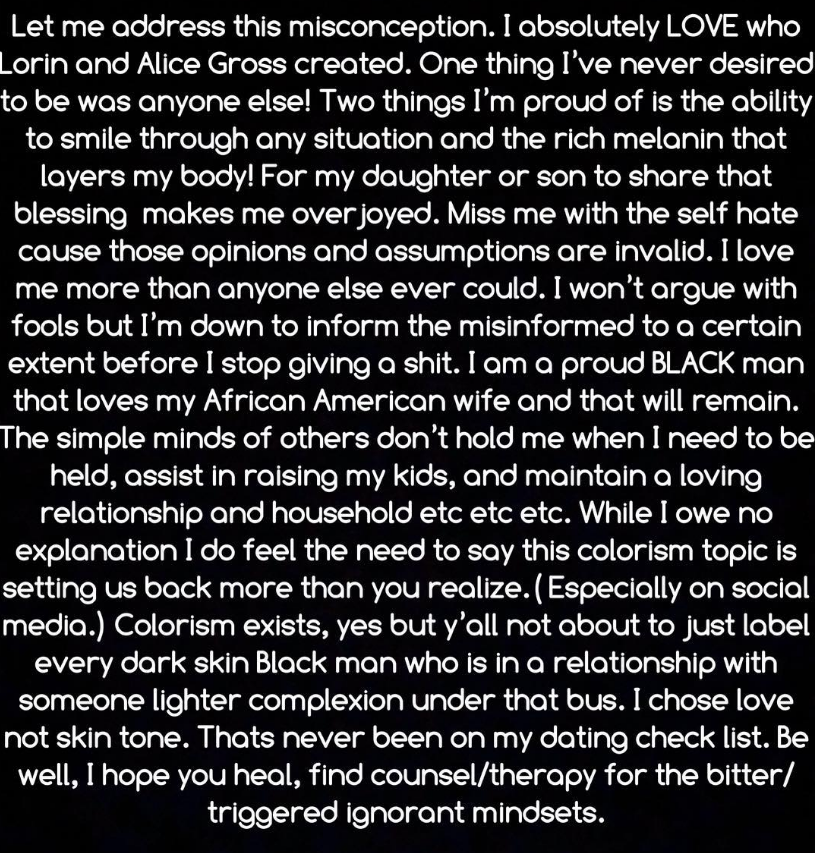 What do you think about what Gross had to say? And do you believe he should have even addressed the issue in the first place?