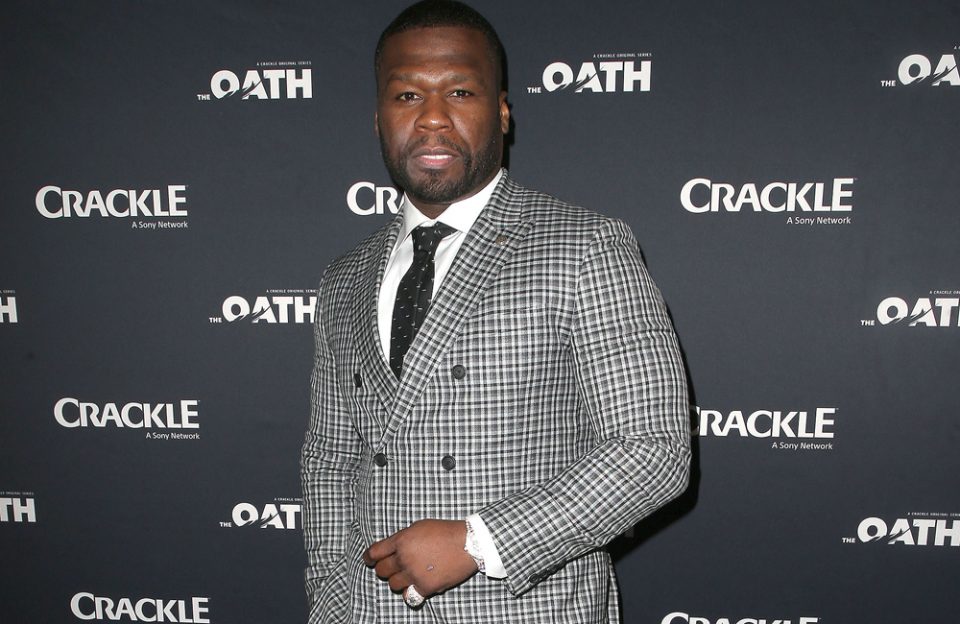 50 Cent caused a stir when he appeared to take back the money he had given to dancers at Club Angels in New York.
The "In Da Club" hitmaker has sparked outrage after sharing a clip on social media which shows him gathering the money he had given to performers at the bar, and it is said he then redistributed it to bartenders at the venue.
A source told the New York Post's Page Six column: "He took the money from the strippers' dance floor and moved it to the bartenders because the dancers were trying to fight the bartenders over him. He just moved it because they were trying to fight over him and his money."
It had initially been suggested that 50 Cent, 43, had simply been taking his money back, which was prompted by the rapper himself joking that he was due a "refund."
He teased his followers on Instagram about the issue in a series of posts, and he even appeared to cite the bar for "poor customer service" in comments made on his own videos.
He wrote: "Shorty was mad about something. She said some s—, I said what wrong with her? Then I just said f— it I'm taking the money back. Poor customer service. I'm gonna need a refund."
It was an eventful weekend for 50 Cent, who also ran into some issues at Zach Erdem's AM Southampton, where he had to evacuate the party when the fire alarm went off.
An insider added: "50 was joking it was the first time he'd ever been kicked out of a club."
Once everyone was back inside, it was thought that 50 himself would perform at the event for his Le Chemin du Roi Champagne brand, but it was too crowded for him to make it to the stage.
Patrons — some of whom paid $10,000 for a table at the bash — were left demanding their money back.