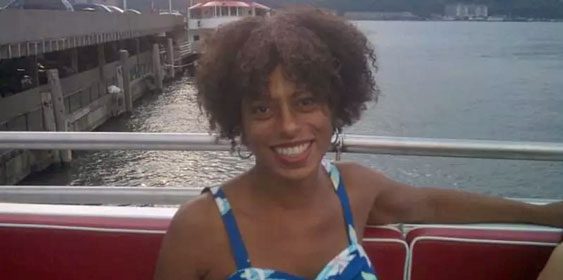 Many people enjoy thrift store shopping because of the great deals that can be found, In gentrified communities, these thrift stores are known as vintage clothing stores simply because of the types of clothes that are sold. For one mom and daughter, their trip to a vintage store turned into vintage racism and a traumatic encounter with police.
Amacord Vintage Fashion is located in the Williamsburg section of Brooklyn, New York. Because of the area's ethnic flair, it is now a gentrified community where Blacks find themselves treated like outsiders in an area where they live. When Nancy Bedard and her 19-year-old-daughter went into the store, they were attracted by its 1970s era disco fashion clothing.
Bedard and her daughter selected four items to try on and inquired about another item. After leaving the dressing room and placing the four items back on the counter, they were accused by the White sales clerk of hiding the fifth item. The women told her she was mistaken and exited the store only to be followed by the clerk who accused them of stealing. A crowd gathered as the clerk called 911 and berated the mother and daughter as thieves. Bedard stated to the New York Daily News, "It was very embarrassing. People were staring at me, not her, but she was the one that was screaming." Police showed up and handcuffed Bedard and her daughter and searched their belongings. She said, "My daughter and I were hysterically crying. My daughter, my baby, I was so upset that she had to go through this to her physical self."
The women were uncuffed by police and because of their emotional state, transported to a local hospital. Bedard says the police continued to lurk around them and did not return their identification until 11 p.m., hours after the encounter at the store. Because Bedard is an attorney with Brooklyn Legal Services she knows her rights but the store apparently has put their spin on the encounter. According to Daniel Kron, the attorney for the store owners, "Basically, there was some furtive behavior on the part of the patrons, an employee asked about an item of clothing, and that question alone prompted the patron to pull the race card."
Kron further stated it was Bedard who started raising her voice. "She was causing a scene. The police were called when she was in the store and we didn't know if she would leave."
In the end, the store offered no apology and felt that any retail establishment would act the same way.