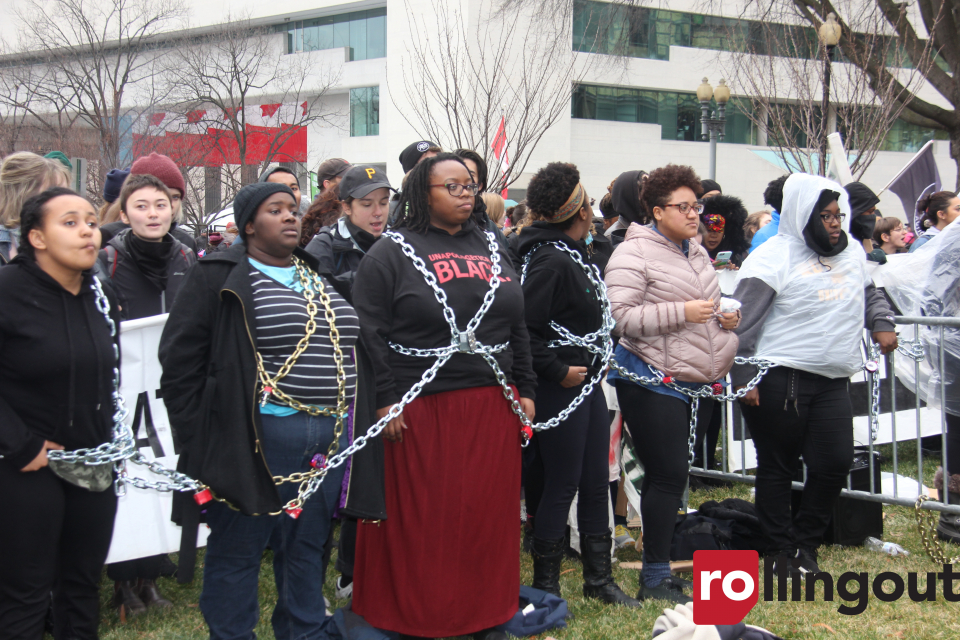 The season of protest and civil disturbance that usually comes with summer is getting a springtime build up of hate. Across America, outrageous reports of bigotry and racism posted to social media have become national news. Let's look at six things Black people can't do. Let rolling out know what else should be added to the list.
1) We can't go golfing in peace
In York, Pennsylvania, a group of five Black women were playing golf at Grandview CountryClub. Although the women were playing a vigorous game of golf, they were approached by the owners of the course and a security guard. The women were accused of playing too slow and that if they did not leave the police would be called. The encounter was caught on YouTube and because of the negative publicity, Grandview Country Club issued an apology.
 2) We can't sit quietly at Starbucks
The hashtag #BoycottStarbucks has gone viral after two young Black men were arrested for sitting inside a Starbucks in Philadelphia despite the fact that the men did not cause any disruption.
@Starbucks The police were called because these men hadn't ordered anything. They were waiting for a friend to show up, who did as they were taken out in handcuffs for doing nothing. All the other white ppl are wondering why it's never happened to us when we do the same thing. pic.twitter.com/0U4Pzs55Ci

— Melissa DePino (@missydepino) April 12, 2018
3) We can't eat dinner without being forced to switch tables
Black men have consistently been insulted and disrespected by police officers and civilians in this nation. Sadly, the trend continues. On the heels of the most recent Starbucks arrest of two Black men who were found to have done nothing wrong, motivational speaker and author Johnny Wimbrey was recently asked to leave an establishment. He believes this was due to racism.
4) We can't purchase money orders to pay rent without being accused of fraud 
The latest tale comes from Kellen Hill and the good folks at Schnucks Concord Village, a supermarket chain in St. Louis, Missouri. Hill had given his girlfriend $1,100 to get a money order to pay rent. However, store employee Travis Donahue decided that a Black person with that much money was attempting fraud and refused the transaction. It was not until a group of White female shoppers gathered and became outraged at the employee's blatantly racist behavior towards the young crying girlfriend and Hill's impassioned pleas that they got the money order.
5) We can't open carry. We can't conceal carry
It only took around 40 seconds for Minneapolis police officer Jeronimo Yanez to kill Philando Castile during a routine traffic stop. On Tuesday, officials released dashcam video that was previously only seen by a few people and the jury in Yanez's second-degree murder trial. Millions have already viewed the Facebook Live footage streamed by his girlfriend that captured Castile's death. But the new footage shows how quickly the situation escalated. The video can be seen below. Please note that it is graphic and violent.
https://www.youtube.com/watch?v=kcwTnQP2kDU
6) We can't breathe
Eric Garner was choked to death by NYPD officer Daniel Pantaleo while selling loose cigarettes on a street corner in July 2014. His death sparked #ICantBreathe and ushered in the Black Lives Matter movement. Pantaleo was not charged by New York prosecutors for Garner's death, which caused an outcry and massive protests across the country.