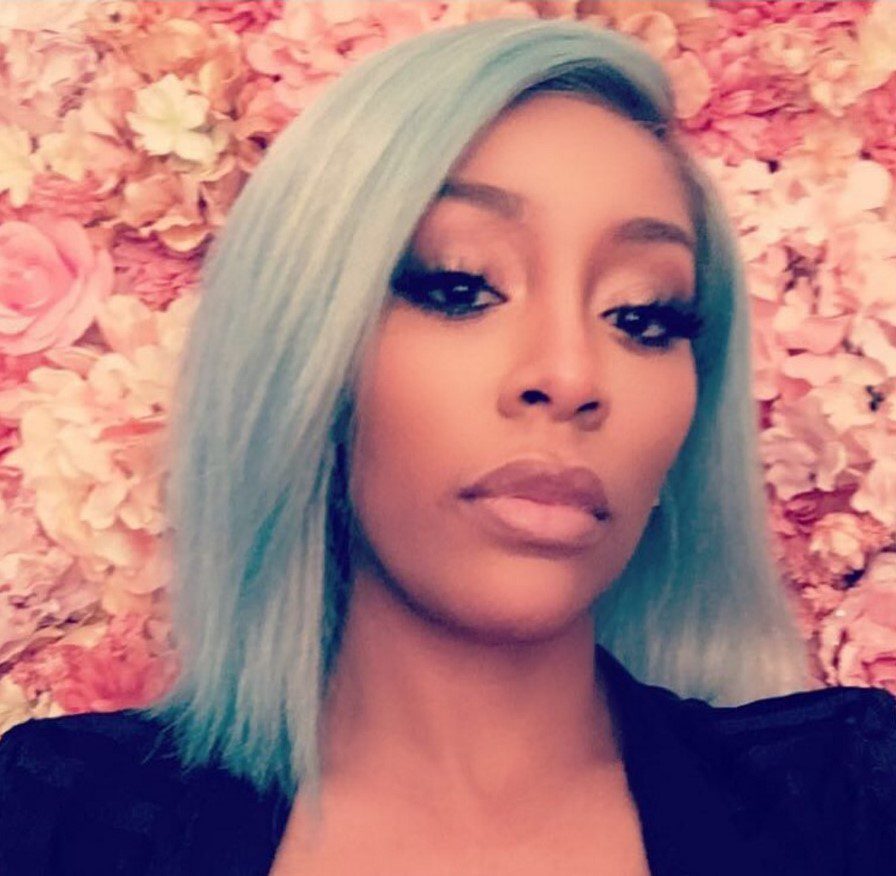 Songstress K. Michelle is just as famous, if not more so, for her lack of self-restraint or tongue filter as she is for her vocals and reality show career. Subsequently, she continues to make for enlightening and entertaining interviews regardless of her stature within the music game.
For example, despite being popular and pretty in high school and being named "Miss FAMU" in college, K. Michelle, 34, nonetheless willingly went to an unlicensed provider to get posterior injections despite the fact that, according to her, she knew such procedures were illegal in the United States — and continue to be.
K. Michelle, born Kimberly Michelle Pate in Memphis, Tennessee, recently, sat down with Hollywood Unlocked to break down her relationships with the likes of Idris Elba, MempHitz, Ochocinco (former NFL star Chad Johnson), R. Kelly, her plastic surgery, reality TV and much more.
The interview got especially popping when the "Love & Hip Hop" and "Love & Hip Hop: Hollywood" alum discussed her eight-month relationship with Idris Elba back in 2014.
During the interview with Hollywood Unlocked, she said this about whether Elba's sex game is wack: "No, [it's not wack] — like amazing head!" she said bluntly and unabashedly. "I remember that head."
K. Michelle also mentioned her former mentor R. Kelly temporarily rescued her and allowed her to live in his house after she was allegedly abused by rapper Memphitz. She also said she was "unsurprised" by the sex cult allegations surrounding Kelly despite saying she was not abused herself.
"I think we had a love of music. [R. Kelly] taught me about writing, every day he'd make a new drink called 'sex on the beach,' 'sex on the counter.' […] We write just alike, I learned that," she said.
K. Michelle said her conscience began gnawing at her seeing other women and the humiliating things they were being manipulated or paid to do. "… He's very controlling. When I left the house he'd say, "you're crazy, nobody's going to be with you. Nobody's going to understand all this.' It started to affect me."
Check out the interview with Hollywood Unlocked in full below: