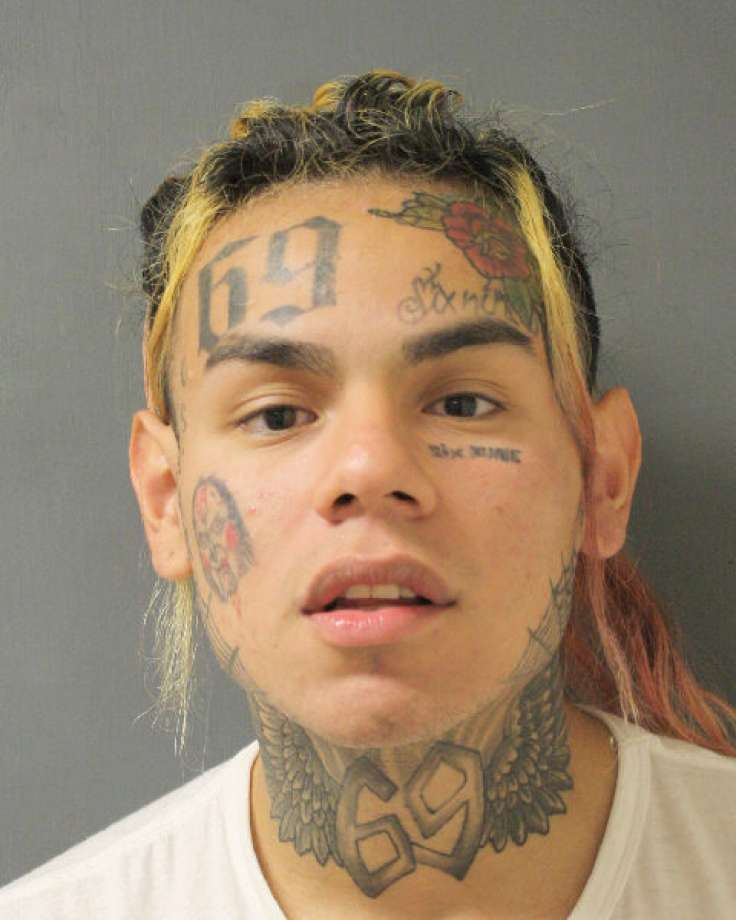 Tekashi 6ix 9ine has become a prominent figure in hip-hop, mostly because of his choice to be music's most noticeable troll. However, Tekashi 6ix 9ine, whose real name is Daniel Hernandez, is facing several years behind bars for possibly breaking terms of a plea deal.
In 2015, before he was famous, Tekashi, 18 at the time, was arrested for sexually abusing a 13-year-old girl. Tekashi was featured in a video where the nude 13-year-old girl performed oral sex on Tekashi's friend, Taquan Anderson. In the video, Tekashi slapped her buttocks with his hand. Anderson touched the child's vagina. The video of the sexual abuse was eventually posted on Instagram by Tekashi.
After being arrested for using a child in a sexual performance, Tekashi claimed that he thought the girl was 19-years-old. He entered a plea deal where he would receive three years probation instead of jail time if he stayed out of trouble and earned his GED.
But Tekashi has found ways to stir up trouble. Along with having beef with several rappers, Tekashi was arrested in July and charged with choking a 16-year-old boy in a Houston area mall. He was also accused of forcibly grabbing a police officer's hand, which caused "swelling."
Manhattan's D.A. Office is now recommending Tekashi spend 1 to 3 years in a state prison for violating the terms of his plea agreement.
Following the news that he could receive jail time, rapper YG took to social media to blast Tekashi for being a "pedophile." YG and Tekashi have had a war of words on social media over the past week. YG, who is a member of the Bloods gang in Los Angeles, says that Tekashi is a "fake" gang banger. Tekashi often claims that he is a member of the Bloods.
In an Instagram post aimed at Tekashi, YG wrote, "Lil nasty a–. Now go to jail [expletive]. Pedophile a– child molester."
Tekashi has yet to respond to the D.A. Office's recommendation that he spend 1 to 3 years in a state prison.