Serena Williams has done it again.
The tennis champion rocked a tutu in the first round of the U.S. Open in the midst of controversy surrounding outfits she's worn on the court.
Bernard Giudicelli, president of the French Tennis Federation, banned Williams from wearing the suit after the 2018 tournament. Williams shared that the Black Panther-inspired catsuit was helpful for her in preventing blood clots after giving birth to her daughter.
Nike responded with a strong statement in support of the tennis star: "You can take the superhero out of her costume, but you can never take away her superpowers."
Williams addressed the controversy in her match against Magda Linette on Monday in a custom-made tennis outfit.
The outfit, designed by Nike and Off White in collaboration with Virgil Abloh of Louis Vuitton, was a grand slam. Off White shared on Instagram a detailed description of her speciality uniform.
"Serena Williams walks on-court in a custom-made women's Off-White c/o Nike leather jacket, asymmetrical ballet dress and "AKA QUEEN" tennis bag in US Open opening game win."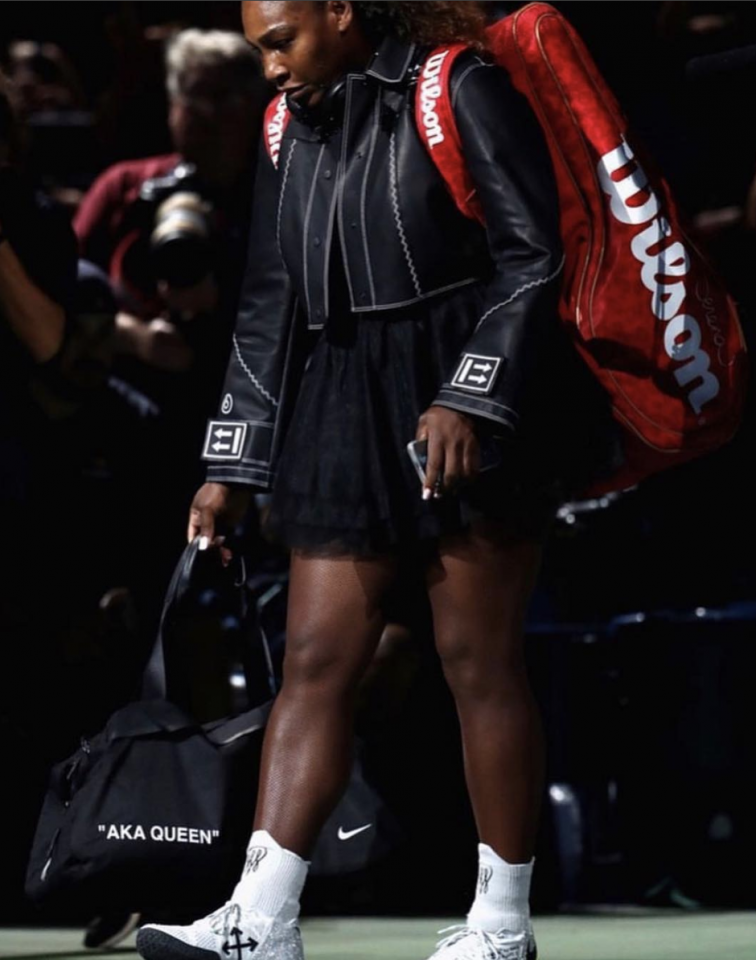 The champ responded in a comment thanking Abloh for creating a fashionable and functional tennis outfit.
Regardless of what the Giudicelli says, fans took to Twitter defending Serena and showing love for the black tennis tutu.
"This outfit deserves to win," one poster tweeted. "Serena Williams is going to serve black excellence with or without a dress code," wrote another. "I think the French tennis president needs to have respect for women's bodies and accept that they come in a multitude of shapes, sizes, and colors," said another.
We can't wait to see what Serena Williams will be sporting in her next match.