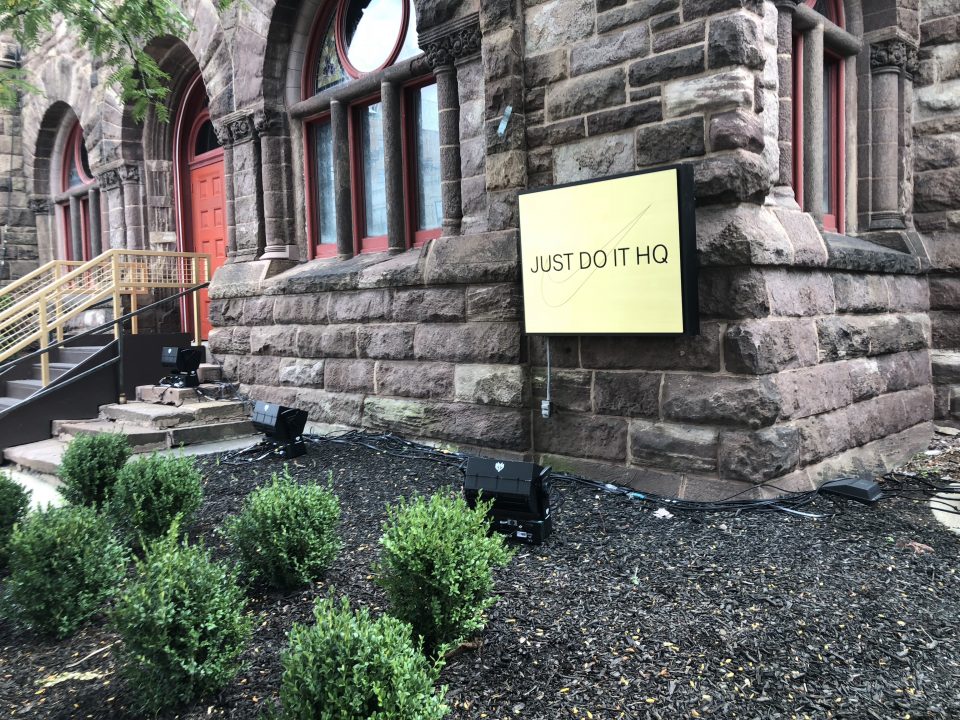 Nike has completely rejuvenated the inside of a West Side church in Chicago to bring fun and basketball to young athletes in the community. The former Church of Epiphany is now the Just Do It HQ.
The church located at 201 S. Ashland in the West Loop neighborhood of Chicago has been converted into a place where kids who sign up for the experience can sharpen their ball handling skills, read quotes from top 50 NBA players like Scottie Pippen written on the walls and pursue their dreams.
More current NBA players like Laurie Markonnen have visited the kids, shared their experiences and provided inspiration. The basketball sanctuary is a nod to the almost religious relationship Chicago has with the game.
Many student-athletes from across the city have come to get a lesson about the game of basketball and life from various elite coaches. The theme of this experience is "What's Your Crazy Dream?" Inside the venue, the Nike chalkboard that poses this question to visitors features responses from the kids like being the best female basketball player ever and being able to pay off college tuition for the entire family. These kids are dreaming big and they are extremely grateful for the opportunity.
"I was amazed by what they did to the inside of the church. It wasn't something I was expecting.  I'm learning a lot of new footwork skills and how to work on my dribbling. I'm hoping that working on those skills will make me get better. I just got to say thank you to Nike for this opportunity," said Keanu Gordon, sophomore, John Marshall High School.
This is also the 30-year celebration of the slogan "Just Do it" created by Nike.
The space will be open Monday through Saturday for scheduled training sessions with middle school and high school athletes. Additionally, the space will be open to walk-up programming for local residents every Saturday. To sign up for open sessions, visit nike.com/Chicago. 
Check out a few pictures from the Church below.