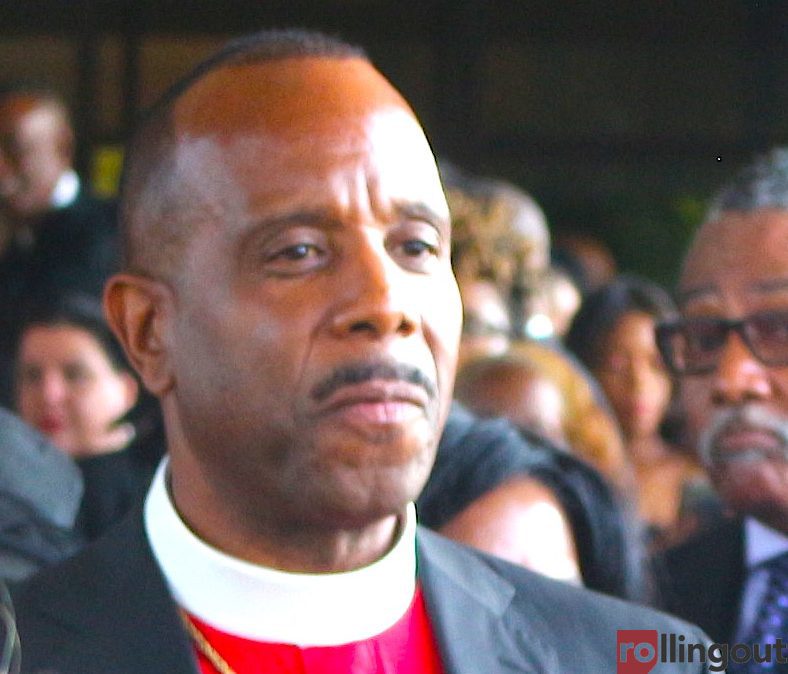 Ariana Grande was involved in several controversial moments during Friday's 
homegoing celebration for Aretha Franklin
. Grande performed "
Natural Woman
," which received great reviews at the service and on social media.
However, Grande also was chided because of her attire. During the service, the pop star wore a short black dress that some on social media viewed as inappropriate considering the occasion and setting. Former President Bill Clinton also was criticized by social media posters who thought he looked at Grande as if she were a piece of meat while he sat behind her during the performance.
After she finished singing, Grande was hugged tightly by Bishop Charles H. Ellis III. With his arm around the petite singer, Ellis joked about not knowing who she was because of his old age.
"I've got to apologize because I have to brush up. When I saw Ariana Grande on the program, I thought that was a new something at Taco Bell," Ellis mused.
In a video of the awkward exchange, Ellis' hand appears to grope Grande's right breast while she is held in his embrace.
In a statement about the incident, Ellis said, "It would never be my intention to touch any woman's breast. Maybe I crossed the border, maybe I was too friendly or familiar. But, again, I apologize."
Watch the video below to see what all the uproar is about. What do you think?
The bishop at #ArethaFrankinFuneral 😓😓😓😓😓😓😓😓😓😓
Poor #ArianaGrande. Ewwww pic.twitter.com/XqeuyT2QyF

— Lasgidi4Life 🇳🇬 (@Lasgidi4L) August 31, 2018