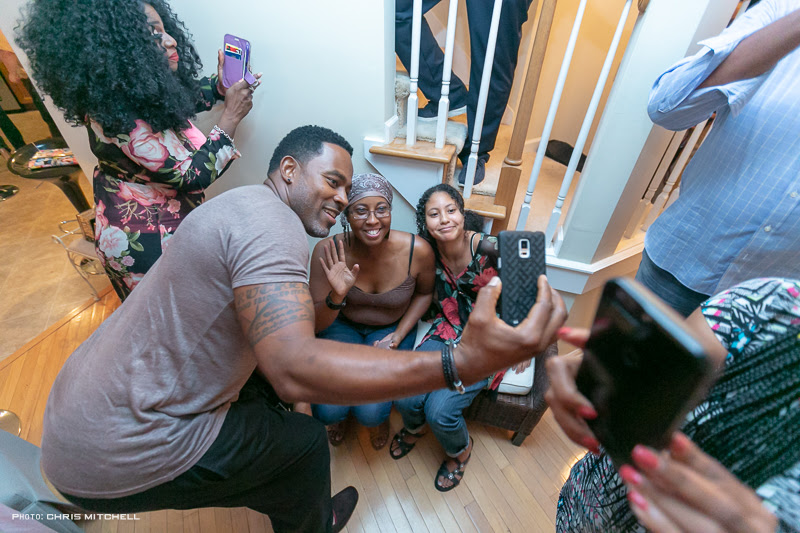 The return of season 3 of  OWN's series "Greenleaf" has been setting off all kinds of excitement among fans everywhere, especially in Atlanta where the television show is filmed.
In support of the city's rapidly expanding television and film industry, the Black Women Film Network hosted a "Greenleaf"  watch party at the home of one of member Tomika DePriest as part of the group's monthly mixer.
What they didn't expect at this mixer was for cast members Lamman Rucker, Lynn Whitfield, Debra Joy Winans and Merle Dandridge to crash the party.
Thirty minutes before the highly anticipated season 3 premiere, the "Greenleaf" stars rang the doorbell, entered the living room and Lamman Rucker exclaimed, "Is someone having a party?"
The room erupted in cheers and laughter as surprised BWFN members greeted their celebrity guests with smiles and hugs. The rest of the evening was filled with drinks, selfies, conversation and good times as everyone watched the drama unfold on the season's premiere episode.
BWFN  chair Saptosa Foster described the event: "It was truly the surprise of a lifetime for the BWFN members; there was so much love in the room. This night will definitely be one for the history books for our monthly mixers."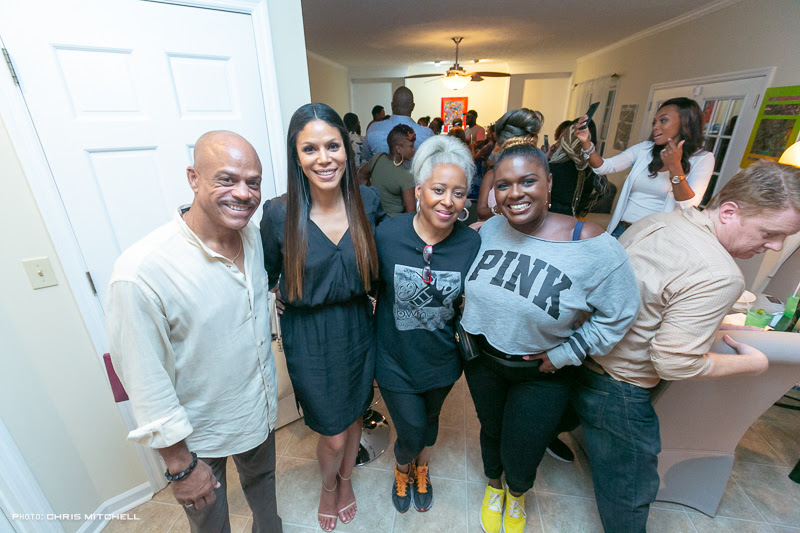 To learn more about the Black Women Film Network, visit www.blaackwomenfilm.org or follow @blackwomenfilm on Instagram.
"Greenleaf" airs Wednesdays at 10 (EST) on OWN. Check out the photo gallery from the night's festivities.