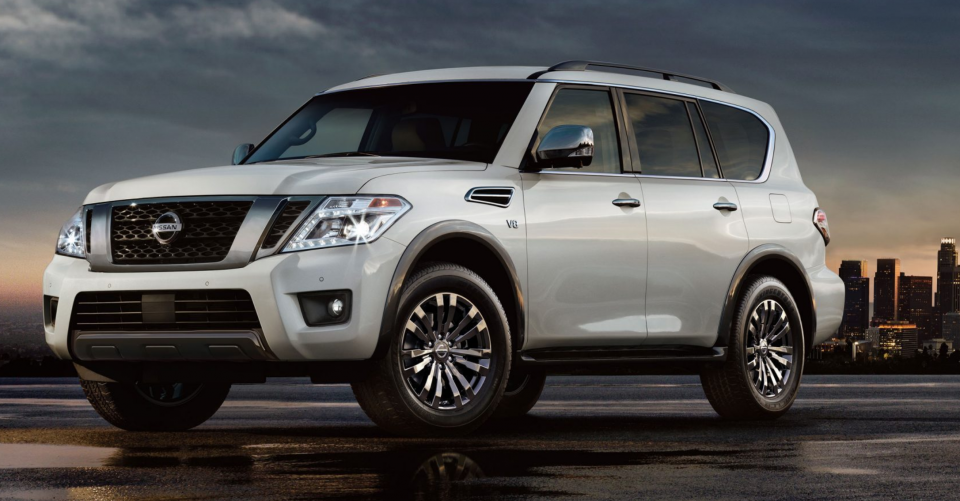 Size does matter, and the new 2018 Nissan Armada Platinum proves just that.
It's no secret that full-sized SUV's are just as popular as they are expensive, but Nissan is breaking the mold with their newly refreshed Armada.
The Armada has a striking resemblance to its big brother in the Infiniti QX80. Everything from the side profile to the internal frame has been polished and mirrored for both SUVs. However, one is easily more affordable.
Luxury in a large vehicle is hard to come by, but the new Armada Platinum has it all at just under $59K. Here are our top-five takeaways for joining the big-body — can't stop me, club.
1. Power
With 390 horsepower and 394 lb.-ft. of torque, this 5.6 liter V8 engine has a max towing of 8,500 pounds. It's time to purchase that camper-trailer you've always wanted.
2. Safety
Many consumers will prefer this full-size SUV because of its size and safety features such as the new Vehicle Dynamic control that can reduce engine power and apply brake focus when over or understeers take place. The Armada also comes standard with six airbags that are lined along the front and side perimeters of the SUV.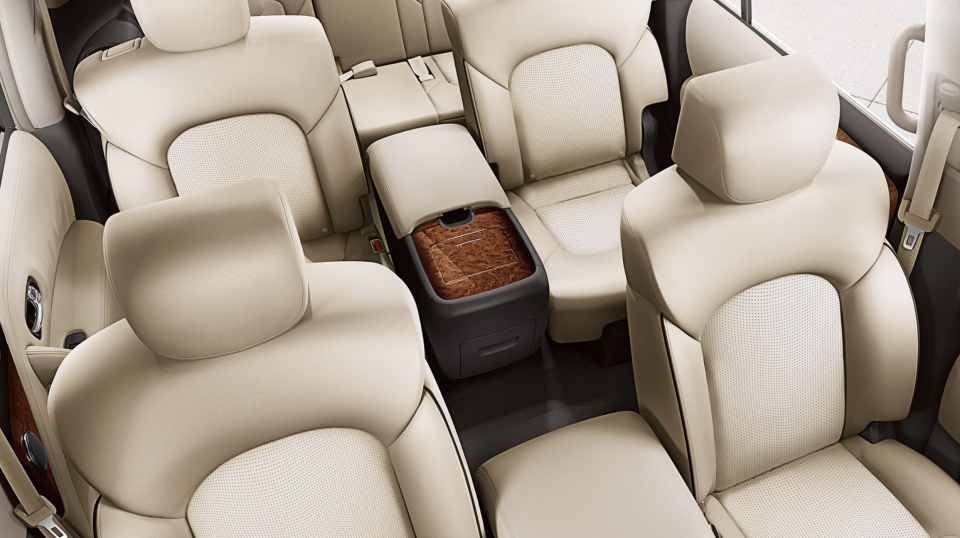 3. Luxurious Style.
It's all about the amenities and the Armada Platinum has more amenities than Drake's condo downtown. Besides a heated lap-pool, this vehicle has an automated lift-gate, power-folding third-row seats, 13-speaker premium Bose audio, and the all-new Nissan Intelligent Rear-View Mirror. With 20-inch chrome clad wheels and four different leather options within the Platinum's trim, drivers can ride with a unique touch of their own.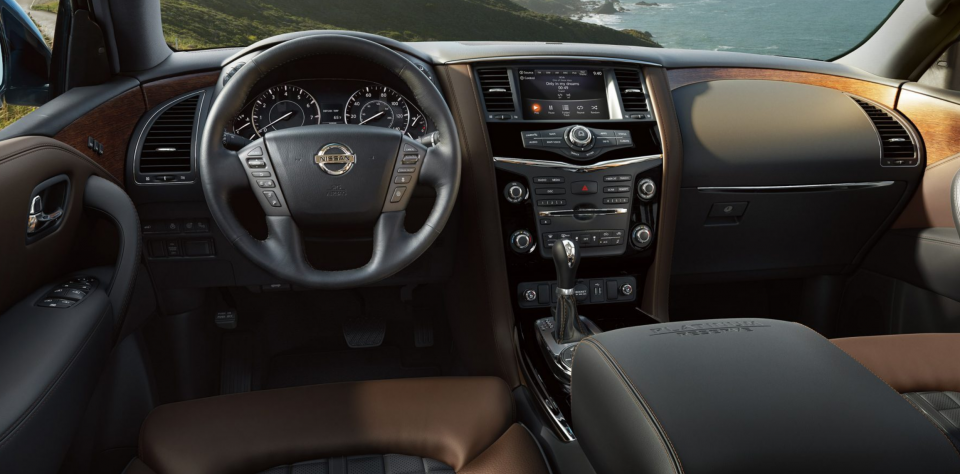 4. Technology
Nissan's Intelligent Mobility system has taken everyday driving to the next level. Whether you're driving in-town or out on a cross-country drive, this tech-savvy feature can detect blind spots, forward collisions, and lane departures while keeping safety in mind.
5. Space
This full-sized SUV can seat eight passengers comfortably without invasion of space. With best in class 2nd row seating for head and leg room, it's hard not to lounge. The Armada also has a considerable amount of cargo room with 16 cubic feet of space when the third row standing at nearly 38 cubic feet of space when the third row is folded.