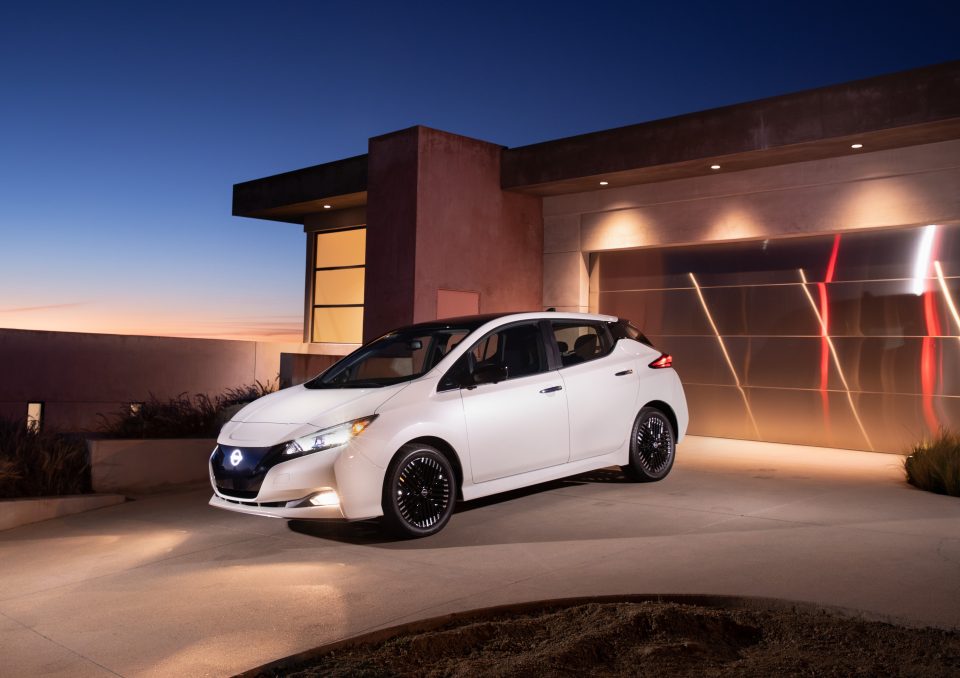 The 2024 Nissan Leaf SV Plus is the epitome of sustainability and innovation in the electric vehicle (EV) segment. With its impressive range, exceptional efficiency, and advanced features, this eco-friendly hatchback sets a new standard for EVs.
Equipped with a 62 kWh battery pack and an updated electric motor, the 2024 Leaf SV Plus delivers remarkable acceleration and a range of over 200 miles on a single charge. The seamless acceleration ensures a smooth and refined driving experience, especially in stop-and-go city traffic. Additionally, with quick charging capabilities, you can easily top up the battery during long trips, offering peace of mind for longer journeys.
The 2024 Nissan Leaf SV Plus merges style and functionality seamlessly. Its sleek exterior design comprises aerodynamic contours that not only enhance its appeal but also contribute to its impressive efficiency. The distinct V-Motion grille and sharp LED headlights give the Leaf a modern and futuristic appearance. Inside, the cabin boasts a spacious and well-thought-out layout. The quality materials and attention to detail create a comfortable and refined atmosphere for both driver and passengers.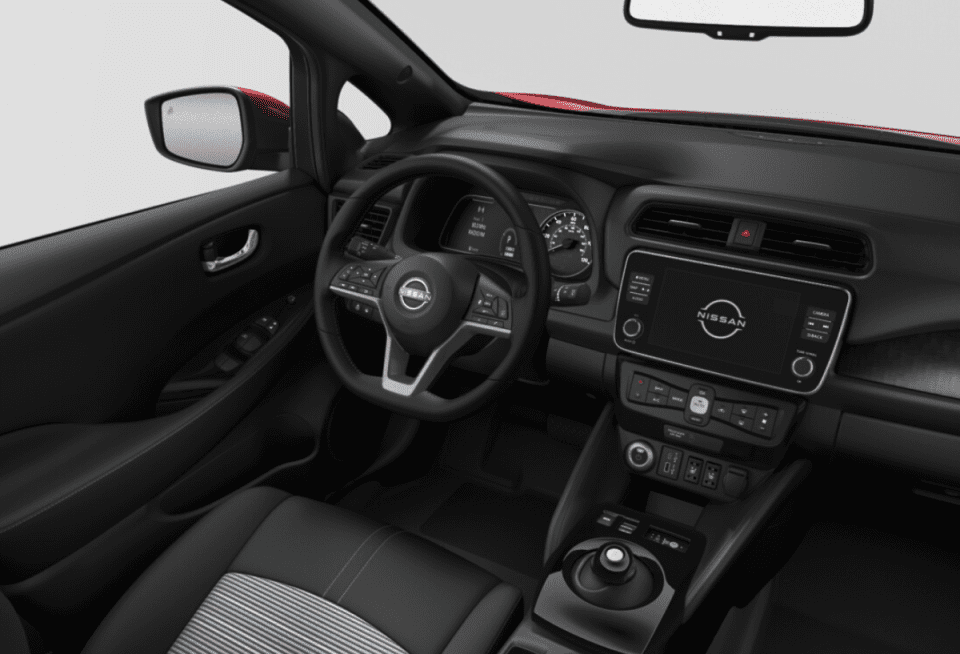 Nissan has packed the 2024 Leaf SV Plus with cutting-edge technology features. The centerpiece is the intuitive infotainment system, featuring a large touchscreen display with seamless smartphone integration, making it effortless to access music, navigation, and various other applications. The inclusion of Nissan's ProPILOT Assist provides advanced driver-assistance features like adaptive cruise control and lane-keeping assistance, bringing increased safety and convenience to your daily commute.
The main highlight of the 2024 Nissan Leaf SV Plus is its outstanding efficiency. With zero tailpipe emissions, this EV stands as a testament to Nissan's commitment to sustainability. The regenerative braking system contributes to the overall driving range by capturing energy that would otherwise be lost during deceleration. When it comes to charging, the Leaf SV Plus supports both AC and DC charging, allowing convenient reloading options at home, work, or any public charging station.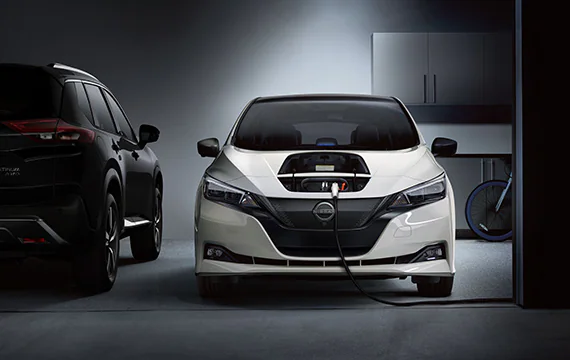 In conclusion, the 2024 Nissan Leaf SV Plus is a remarkable electric vehicle that offers impressive performance, advanced technology, and a commitment to eco-friendliness. The Leaf SV Plus proves that sustainable driving can be both practical and enjoyable. If you're in the market for an electric hatchback, the 2024 Nissan Leaf SV Plus deserves serious consideration. MSRP $36,190.