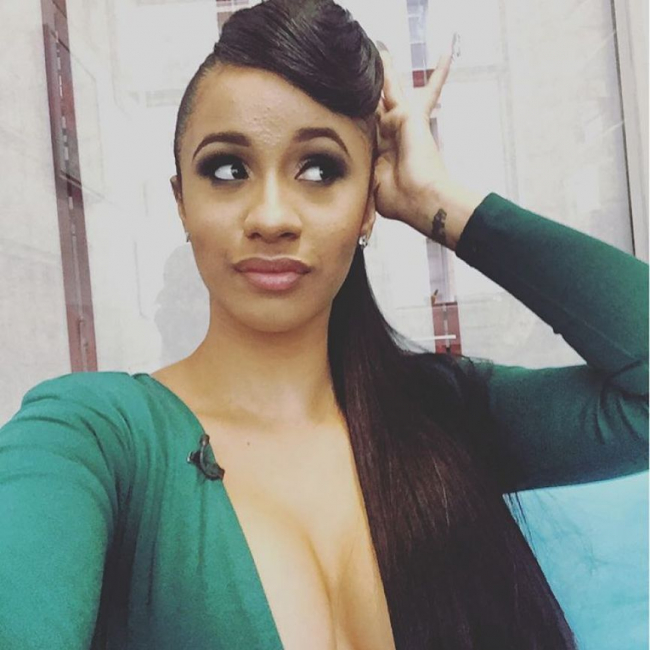 The rivalry between Cardi B and Nicki Minaj was brewing for years before things came to a boiling point during New York Fashion Week. While attending Harper's Bazaar's Icons party at The Plaza hotel in New York City.
At some point during the evening, Cardi B and Nicki Minaj crossed paths. Cardi B reportedly rushed Nicki Minaj, and the two got into a physical altercation before security separated them, according to TMZ. While yelling profanities at Nicki Minaj, Cardi B threw her shoe and allegedly hit Minaj. Cardi B was escorted out of the venue, and photographers were able to capture a shot of her in which a small knot appears to have formed above her left eye.
Following the incident, Cardi B shared why she decided to attack Minaj. Apparently, Nicki Minaj liked a tweet that involved Cardi B and rapper Offset's baby, Kulture.
The tweet, posted by user @beylovesnicki, read, "The message she [Cardi B] is sending as a mother to a baby girl by supporting a rapist is unsettling and uncomfortable to me."
Cardi B responded by writing on Instagram, "I addressed you once in person, I addressed you a second time in person, and every time you copped the plea!! But when you mention my child, you choose to like comments about me as a mother, make comments about my abilities to take care of my daughter is when all bets are f–kin off!!"
View footage of the fight below:
CARDI B AND NICKI MINAJ FIGHT pic.twitter.com/Y3vDRmBwMq

— Mihaela (@mihaeladxl) September 8, 2018