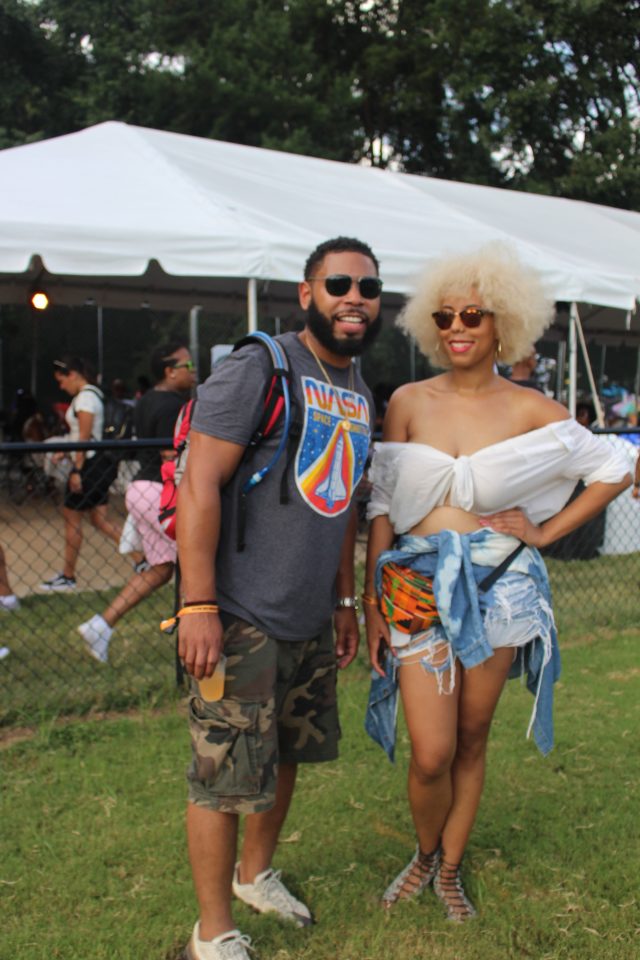 Each year, people come out to ONE Musicfest to enjoy music, family fun and a good time. The annual event is a cultural gathering of music lovers proud to flaunt their fashion stylings. From a pop of red to an African-inspired garment, there were some trends that caught our eye at the 2018 ONE Musicfest. Here are some of the most stylish looks from this year's event.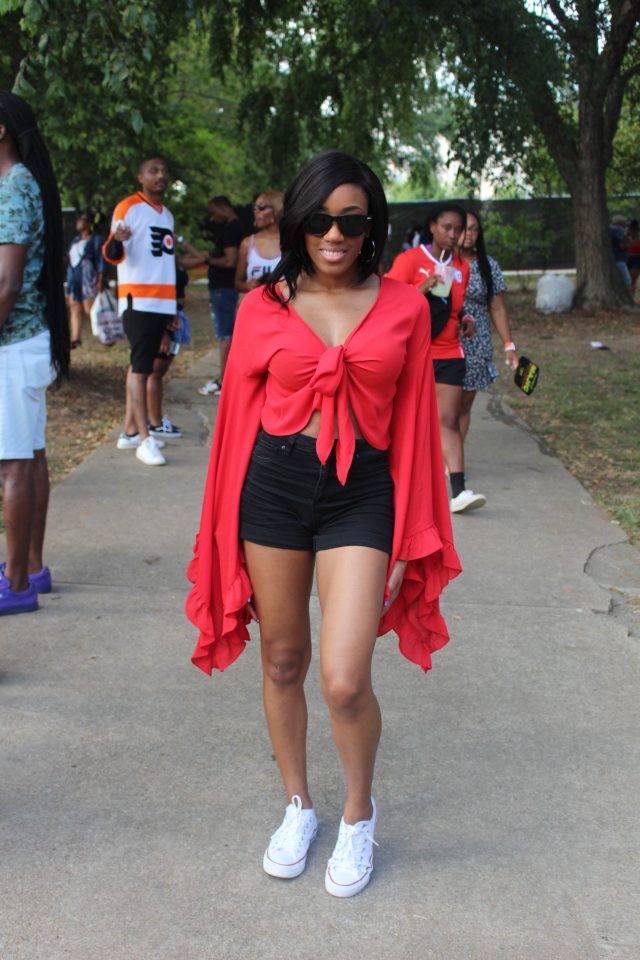 This was a simple look, but she made it pop with her fabulous flowy red shirt.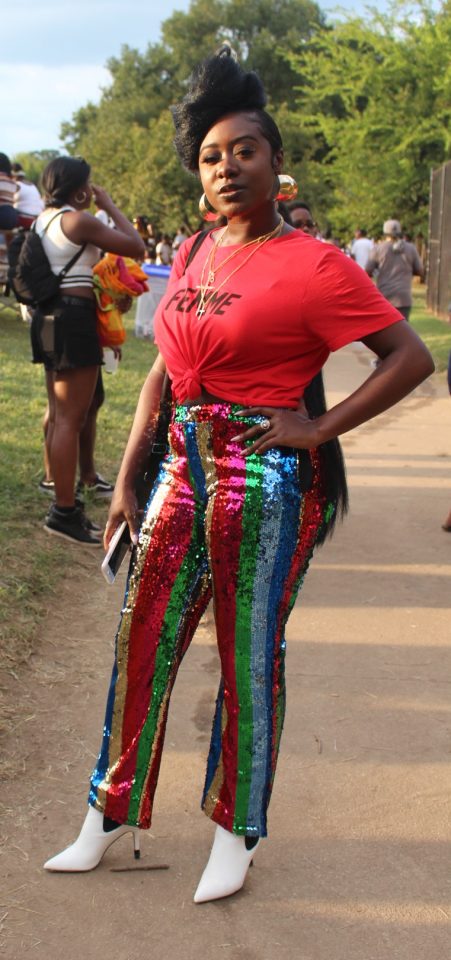 Once again we are seeing the red trend paired with a femme shirt. This fashion aficionado truly makes this outfit pop with her funky multicolored disco pants.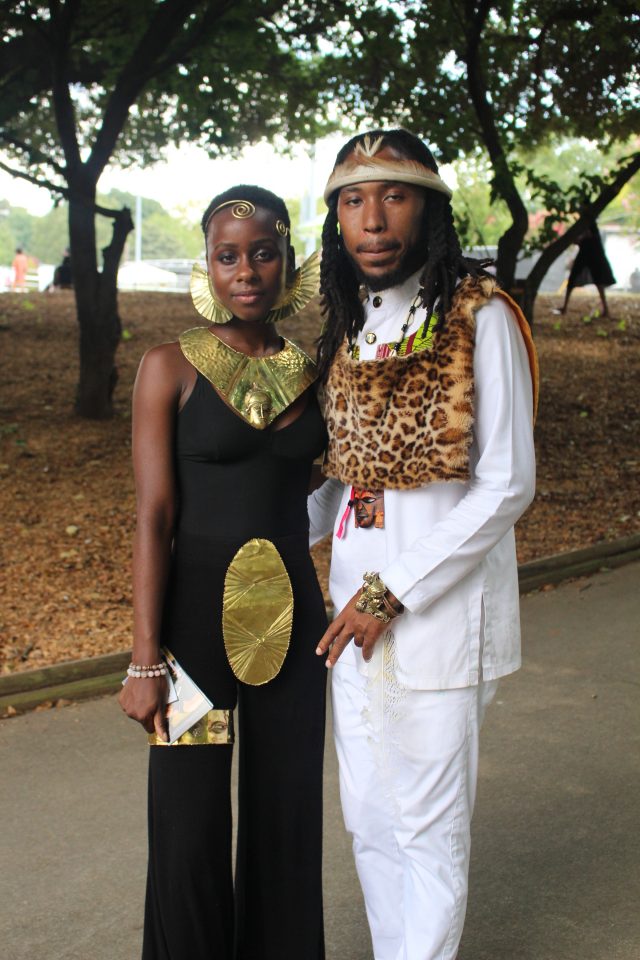 This is one of my favorite looks to see at a music festival. I love the African inspiration, and the gold accents of jewelry truly make these outfits pop.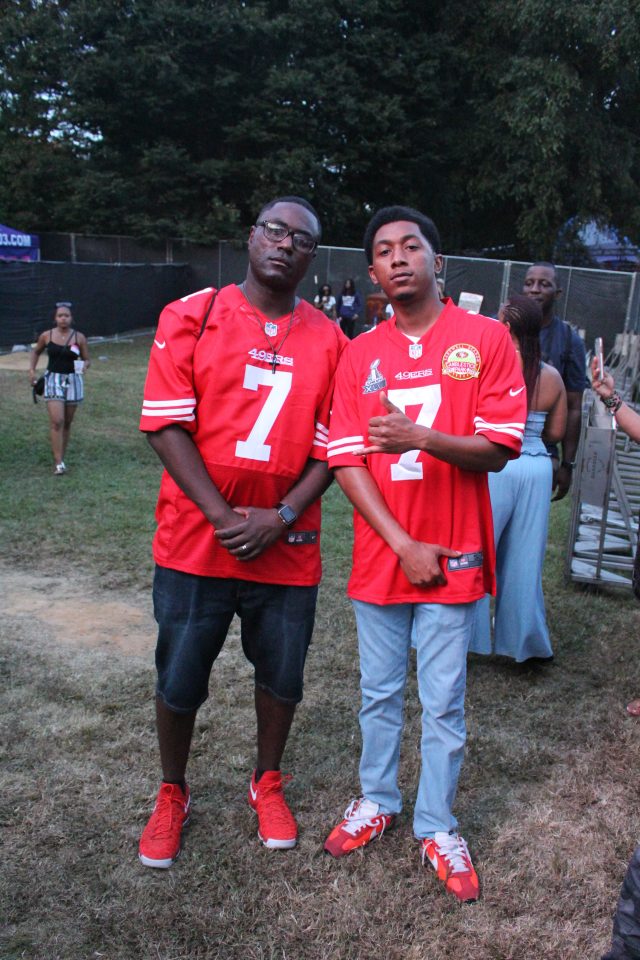 Red is the central theme of this year's festival. We are loving that this pair of strangers were on the same page making a statement in their Colin Kaepernick jerseys.
Flowy and fabulous! There isn't a better time to rock those two-piece summer sets than at a hot outdoor concert before fall sweeps in.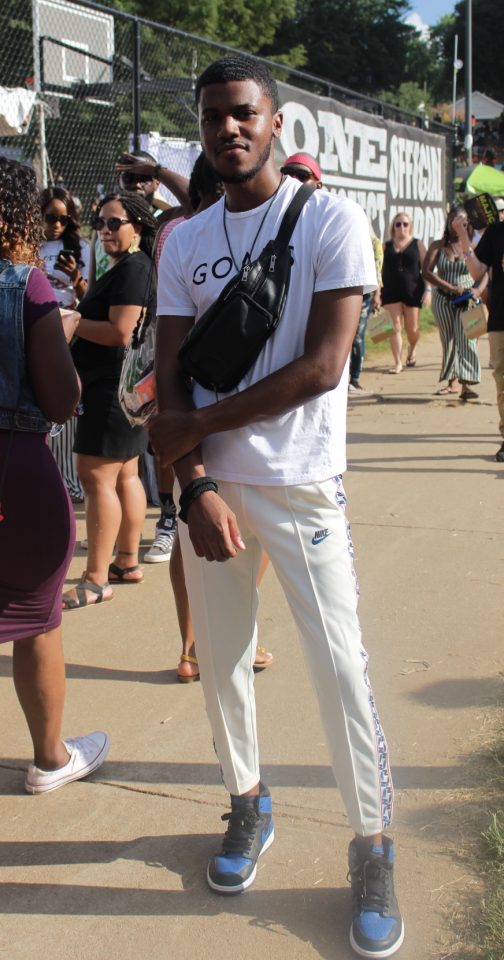 This a simple swaggy look. I love the clean graphic T-shirt and Nike sweatpants with the Retro Jordan Ones.
I love this blue jean jumpsuit. It's a cute and easy look that she makes pop with her fedora hat, aviator sunglasses and crossbody purse.
Her yellow graphic crop T-shirt goes so well with the trendy red pants. I love this bell-bottom flare pants look.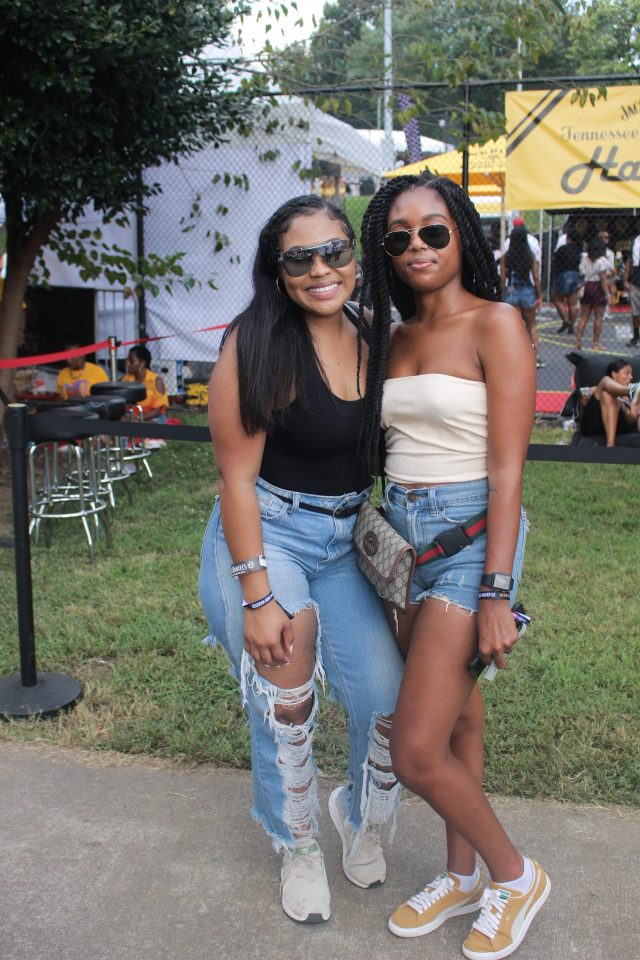 You can never go wrong with a pair of jeans. These girls kept it simple: jeans and a bodysuit and a tube top and shorts with their sneakers.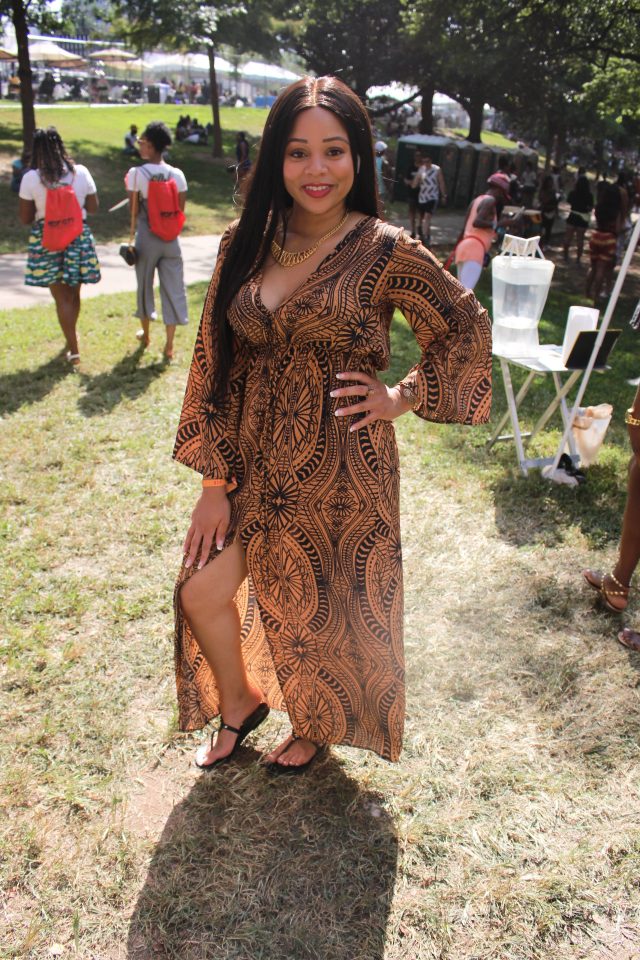 The flowy style is back, and this time it is a flowy burnt-orange-colored dress with black designs. She accentuates the dress with her gold necklace and black sandals.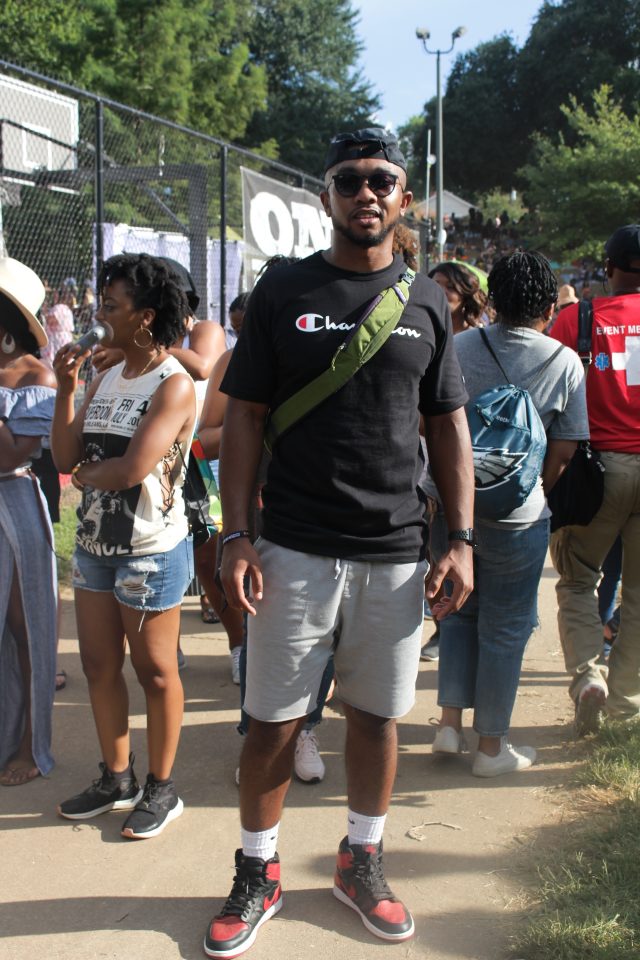 This is a cool look that we're seeing now, with fanny packs and guys wearing them across their chests. I like the black Champion T-shirt, grey shorts and Nike Retro Jordan Ones in red.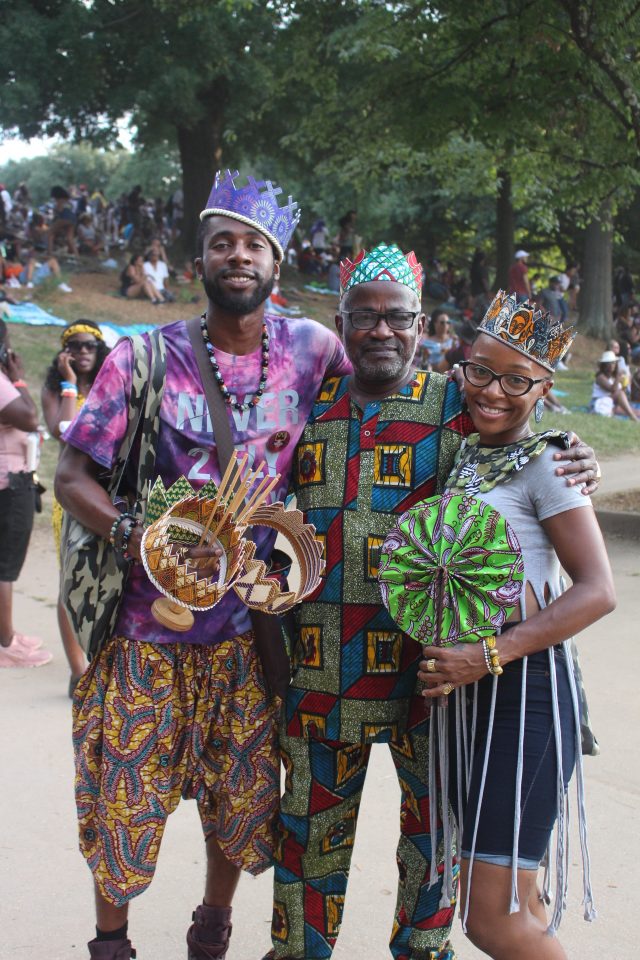 It truly gives you a sense of pride when you see people walking around in African garments. I also love the designed crowns they are all rocking.