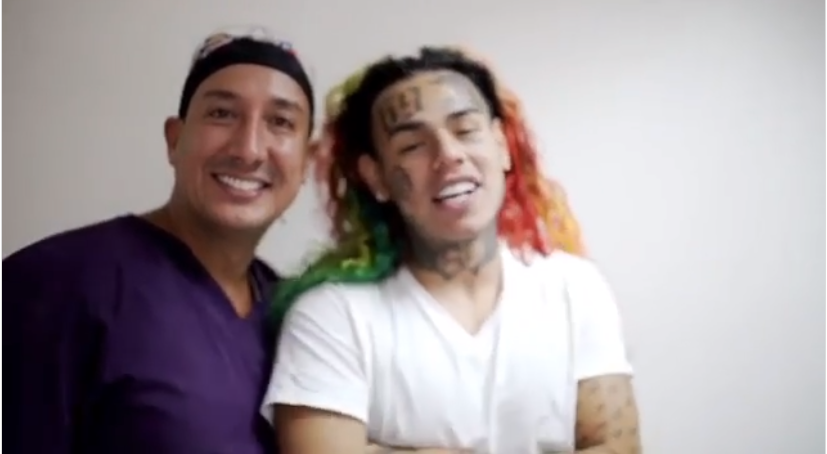 New York-based rapper Tekashi 6ix9ine has long flossed colorful fronts over his real teeth, but he switched his game up the other day. The Tr3way representer just showed off his new set of teeth on Instagram yesterday and got clowned hard by social media users.
Tekashi 6ix9ine got the new look from his visit with the famous Dr. Mario Montoya in Colombia for a 5-hour veneers procedure. Tekashi showed off his new smile on Instagram while turning up with Dr. Montoya.
The Brooklyn-bred 6ix9ine went to Instagram Tuesday, Sept. 11, 2018, with a sneak peek at his revamped grill.
While some folks liked the new look, many others clowned 6ix9ine for his extremely large veneers.
Peek below for the hilarious reactions to Tekashi69's new fangs.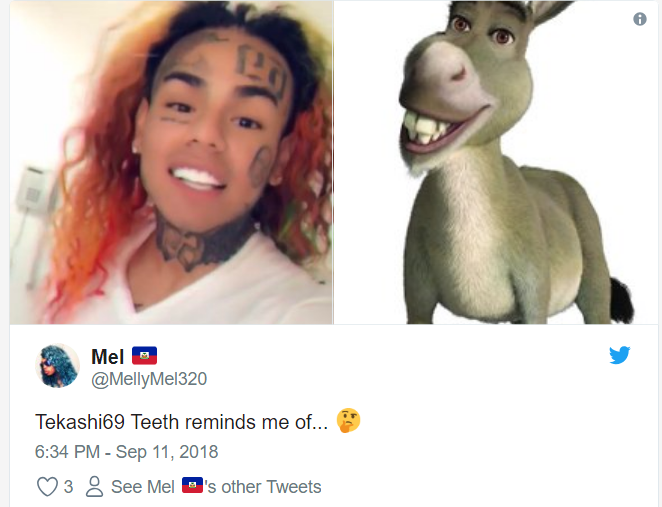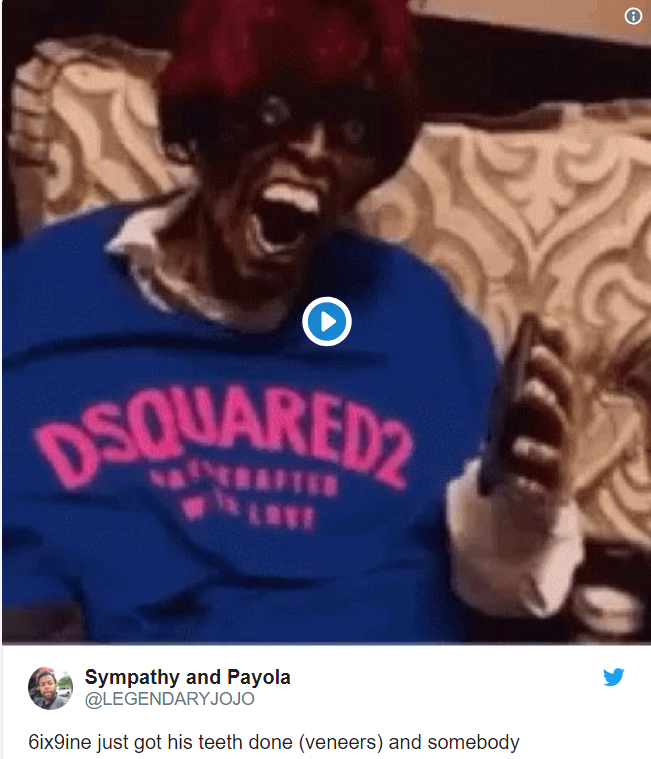 Hit the flip for more petty reactions.