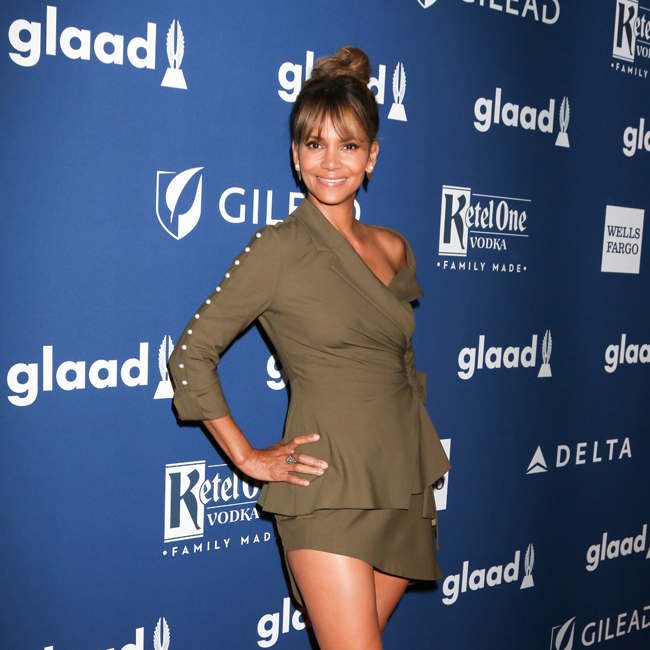 Halle Berry is remaking one of her classic films.
The 52-year-old actress is adapting her 1992 movie Boomerang into a TV series.
She starred opposite Eddie Murphy in the romantic comedy and is now teaming up with "Master of None" writer and actress Lena Waithe to executive produce the TV version for BET.
Speaking about the project, Berry said in a statement: "I'm thrilled to team up with Lena on this project as she is without a doubt a leading voice of her generation and a trailblazer in her own right.
"I'm truly excited to be a part of bringing this iconic and beloved film to the small screen."
Boomerang starred Murphy as the hotshot advertising executive and womanizer Marcus Graham, who gets a taste of his own medicine when he meets his new boss Jacqueline Broyer — played by The Perfect Match actress Robin Givens — which forces him to reassess his chauvinistic behavior and outlook on life. Berry portrayed his colleague and love interest Angela Lewis.
The new series, written by Waithe and Ben Cory Jones, will focus on the lives of Jacqueline's son and married couple Marcus and Angela's daughter as they seek to step out of their parents' shadows.
Explaining the fresh plot, Waithe said: "This is less of a reboot and more of a continuation of the original story. There's no point in trying to remake a classic. It can't be done. So we want to create something fresh that speaks to a new generation. We hope people will come to the show with an open mind and ready to embrace the new world we've created!"
Announcing the news on Twitter, Berry told her followers: "Excited to announce that @LenaWaithe, @BET and I are bringing #Boomerang to the small screen! Cannot wait for you guys to see what's coming – blessed to have Lena's drive and ingenuity on this talented team! (sic)"
The first series of "Boomerang" will run for 10 episodes and will premiere in 2019.