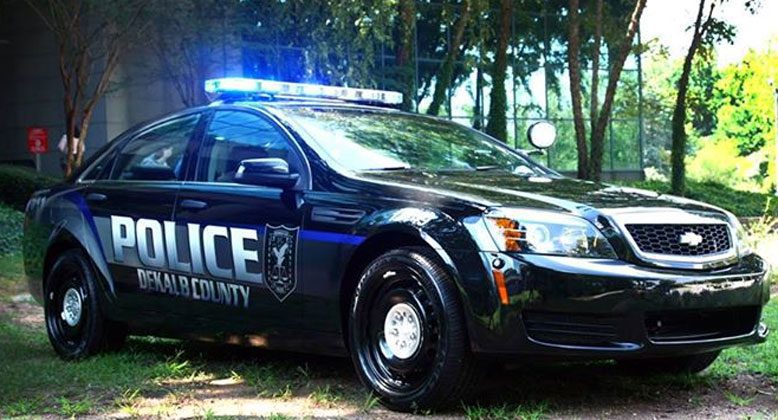 Adjacent to the City of Atlanta, Georgia, and its environs is Dekalb County, Georgia. It is a burgeoning area that includes densely packed cities and neighborhoods. But it is also a municipality that has been plagued by corruption, the murder of a sheriff by a political rival, and now accusations that the Dekalb County Police engaged in a pattern of quotas and set ups.
Back in 2012, Alphonso Eleby was arrested by Dekalb County Police Officer Demetrius Kendrick for possession of marijuana. According to the Atlanta Journal-Constitution, Kendrick passed by a car at a gas station and smelled weed in the air. When confronting the passengers of the car, two of the occupants admitted they were smoking but Eleby stated he was not engaging in the illegal activity. In fact, Eleby stated he had no weed on his person but Kendrick claimed he saw Eleby toss a small amount of weed into some grass and it was recovered.
Eleby swore that he was innocent and that Ofc. Kendrick planted the drugs to make an unwarranted arrest. Supporting this claim was security camera footage at the gas station, which apparently showed discrepancies in the officer's official report. All charges against Eleby were later dropped because the marijuana supposedly seized at the scene could not be located in the evidence room. After an internal affairs investigation, Kendrick was disciplined and charged with violating the oath of office by allegedly planting the drug on Eleby. His job was on the line and he petitioned to remain on the force, which was granted and he still works with Dekalb Police.
Eleby decided to settle out of court to end the issue and go on with his life but it opened up a can of worms for the County Commission. It turned out that in the course of the case, other officers gave sworn affidavits that they were pressured into writing tickets and making arrests over minor infractions to meet a quota. This is being denied by the Dekalb Police and the county government but the Justice Department took an interest in what was going on in Dekalb.
In 2016, US District Court Judge Leigh May found that the Dekalb County Police appeared to have a "custom," if not a written policy, of quotas for tickets and arrests and that compliance was "strongly encouraged."
Statements from officers said that they were required to write two tickets and make one arrest per shift or it would affect promotions and future assignments. According to court records, one officer stated there was an adage going around that "Two tickets a day keep the sergeants away. Five a day keep the lieutenants at bay."
But now the investigation into the quota system is over because the Dekalb County Commission agreed to pay a fine of nearly $150K to settle the issue with the federal government while admitting no wrongdoing. The Dekalb Police Department still maintains that there is no quota system and officers are not pressured to make arrests.