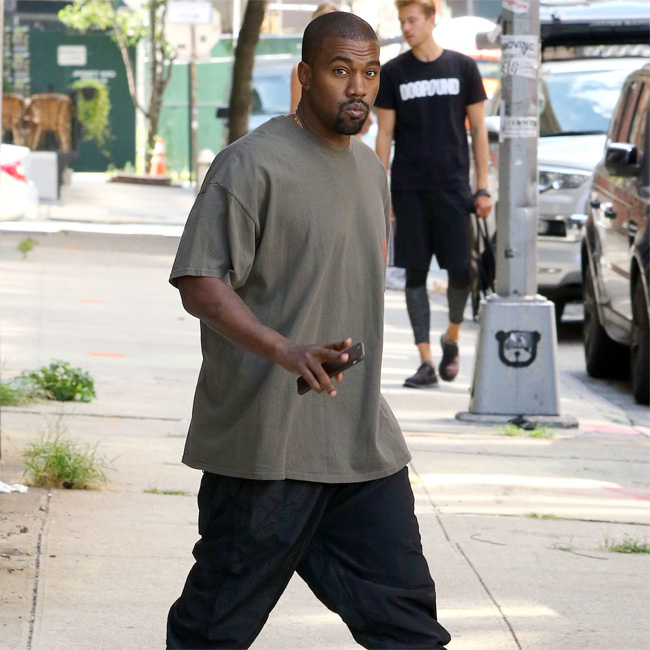 Kanye West has revealed he's changed his name to "YE."
The controversial rap star has made the announcement on Twitter ahead of his much-anticipated appearance on "Saturday Night Live."
He wrote: "the being formally known as Kanye West
"I am YE (sic)"
Kanye is poised to release his latest studio album, Yandhi, on Sunday, Sept. 30. But the 41-year-old star's previous effort, which he released in May, was simply titled Ye.
Kanye has not yet elaborated on his apparent name change.
Meanwhile, Kanye, who is married to reality TV star Kim Kardashian West, was hospitalized in 2016 amid concerns about his mental health, but he revealed earlier this year that he is not talking to a professional therapist.
The "Famous" hitmaker explained: "I use the world as my therapy.
"Anyone I talk to is my therapist. I will pull them into the conversation of what I'm feeling at that point and get their perspective. … I'll talk through things, anybody that I'm around, and I put that as advice to people. Use people around you as your therapist because they probably know more about you."
Kanye admitted that the medication he'd been prescribed was an "imperfect solution."
He added: "It helps calm me down … there's power in being controlled and calm."
Kanye also reiterated his ambition to become the U.S. president one day, although he admitted that some issues, such as crime in his home city of Chicago, cannot be solved easily.
He said: "I might be president one day.
"I might be in that situation where it's harder for me to explain to the masses why something isn't happening that they feel the concept of a president should be able to fix."