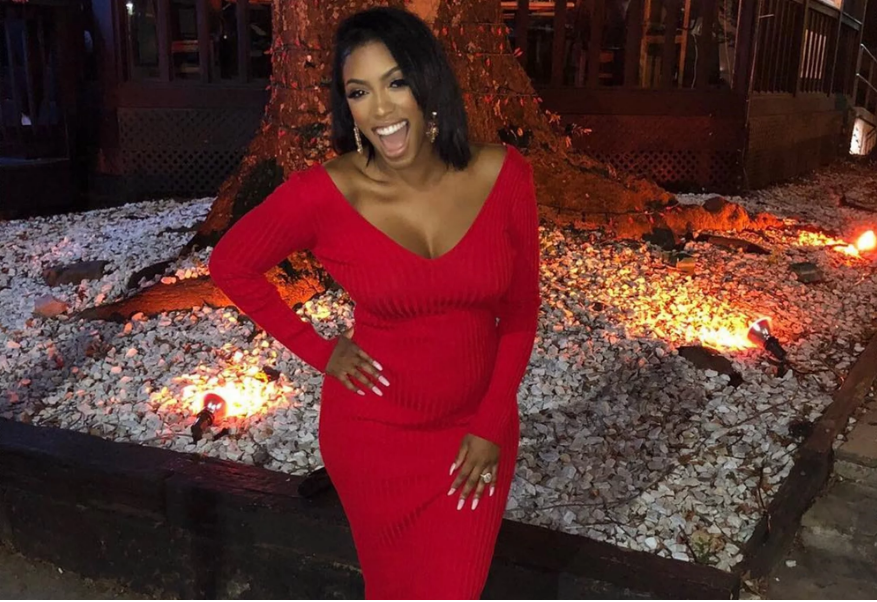 These are fruitful times on the set of the "Real Housewives of Atlanta." Literally.
Ex-star Kenya Moore conceived her baby with husband Marc Daly shortly before being ousted from Bravo's most popular program for being shady and secretive. Now, Porsha Williams has announced her pregnancy with her husband-to-be.
This past weekend, the chocolate-coated cutie showed off her engagement ring given by Dennis McKinley, and the bling is huge.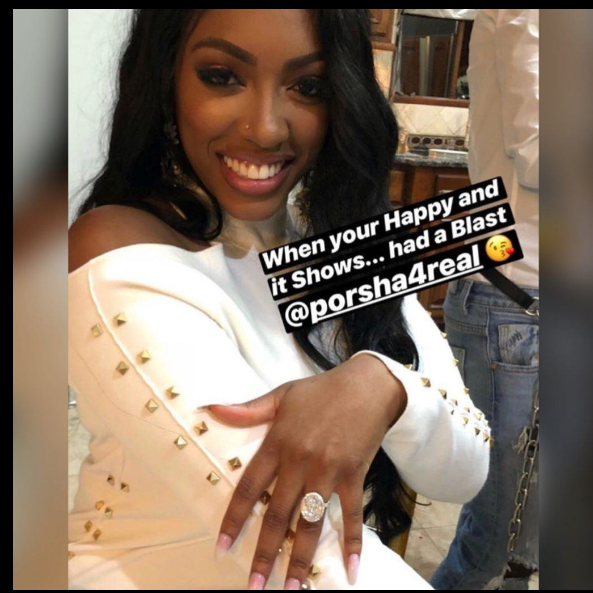 Williams, who announced she is pregnant with her first child last week, recently hosted her gender reveal party and most of her friends, family members and fellow co-stars were in attendance.
The reality star's fans gushed over her twin good news:
"Pregnant and married 👁👁? Ok h,e sounds a lil to perfect," said one supporter. "Yeaaaaaaa sis ain't pushing no baby out without the ROCK. Living her best life! People need to stop hating. Sis got some ice on her finger but um tell me, who let their friend leave the house with that chain on their pants."
Another fan posted this congrats under Williams' IG post: "She deserves it after that first marriage of hers stay blessed doll. Now she can feel how Kenya feels. I'm happy for her. All in God's timing, so loving that these ladies are finding love. I'm pretty sure her fiance/husband lives with her and doesn't have some stupid excuse of why he won't move… like someone's so-called husband."
A third fan was ebullient for Williams.
"Beautiful! So excited for this upcoming season! I feel this season is going to be full of happiness, positive vibes and more so of a sisterhood! Congrats. Oh, she's trying to get robbed like Kim K. Hopefully, she doesn't wear this ring out and about a lot."
This bit of news will only add to the drama and excitement on the latest season of RHOA.