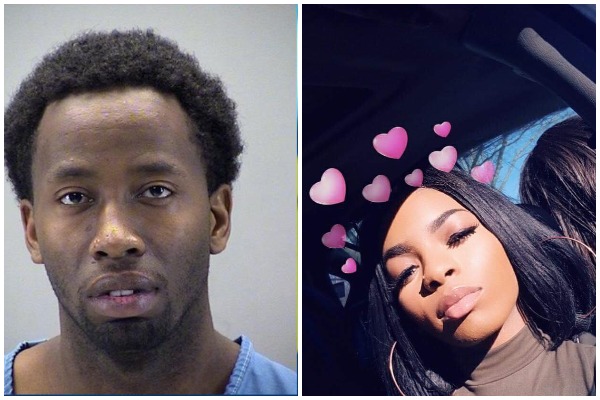 Trendell Goodwin, 28, has been charged with the murder of his ex-girlfriend, LaShonda Childs, 17.
Childs endured an abusive relationship with Goodwin from the beginning. Here are 10 facts to know about the months the teenager spent with the man now accused of taking her life.
1. In  September 2017, Goodwin and Childs met. He told Childs that he was 20, but he was actually 28.
2. On Christmas Eve in 2017, Childs told Dayton police that Goodwin accused her of texting another man, dumped a drink on her and attempted to drag her out of a vehicle by her feet.
3. In Feb. 19, 2018, Goodwin was arrested after Childs told police he hit her in the face, bit her left shoulder and caused a bloody wound.
4. In April 2018, a judge signed a criminal protection order that mandated Goodwin stay 500 feet away from Childs.
5. Several days after a judge signed a criminal protection order, Childs asked that the order be dropped. "He's really not a bad guy," Childs wrote to the judge. "We went through a rough patch in a life together, which resulted in a huge mess. I am willing and ready to patch our relationship and friendship back up."
6. On July 18, 2018, LaShonda Childs was accused of pepper-spraying Goodwin's sister in the face.
7. In September 2018, Goodwin caused "burn injuries" to Childs during a robbery attempt at her residence. Goodwin allegedly lit Childs' wig on fire and threw it at her and took her cell phone.
8. On Sept. 15, Dayton police said Childs and her mother indicated shots had been fired into their home. Goodwin was the primary suspect.
9. On Oct. 2, Goodwin held a gun to Childs' current boyfriend's head and threatened to kill him. Childs and her boyfriend were sitting in a parked 2006 Chevy Impala on a residential street in Dayton, Ohio. Goodwin fired multiple rounds from a firearm into the passenger side of the vehicle, striking Childs in the head. Her boyfriend was not injured, but Childs died a short time later at an area hospital.
10. Goodwin has been charged with three counts of felonious assault and illegally discharging a firearm in Child's death.