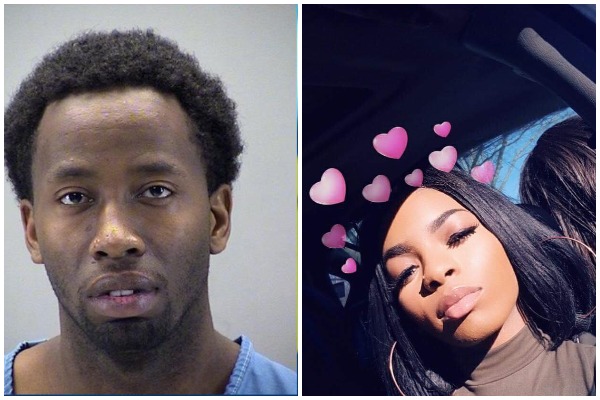 LaShonda Childs, 17, dealt with an abusive relationship that eventually led to her death. Childs met Trendell Goodwin in September 2017. At the time, Goodwin told Childs he was 20, but he was actually 28, according to WHIO.
But Goodwin eventually became aggressive to Childs and would call her up to 70 times per day. He would often steal her phone and harass her family. In January of 2018, Goodwin bit Childs hard enough to draw blood.
Childs eventually decided to end the relationship, but Goodwin continued to harass.
Childs addressed her issues with Goodwin on a Facebook post two weeks ago and gave this warning.
"All jokes aside tho[sic], everybody want a crazy n– until he got you hiding and dodging bullets," She wrote. "If you see the signs don't ignore it y'all. Domestic violence is real not just in movies. This n– done broke several phones, busted windows out, followed me from my house to wherever, bit me several times, threw me into walls, made me walk places with a gun to my back, put all my stuff in a sewer, held me hostage in a house & didn't let me leave, sat and waited at abandoned houses and watched me, pulled my whole sew-in [weave] off leaving bald spots all that. Now he done set my hair on fire and shot my house up. That ain't even half the s– he did, but I'm telling y'all that ain't where it's at. If y'all see the signs don't ignore it. I should've left that n– a long time ago now I ain't even safe in my own house."
Childs asked for a protection order against Goodwin, but it was never enforced by a judge. On Oct. 2, Goodwin allegedly killed Childs after shooting her in the head.
Goodwin was arrested and charged with felonious assault. He faces life in prison if convicted.