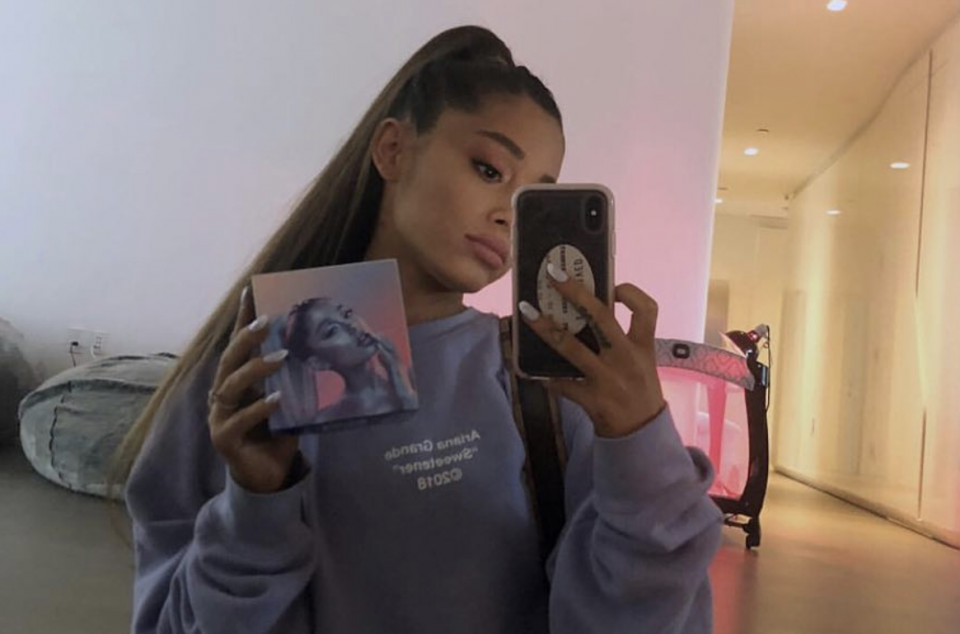 Ariana Grande has taken a subtle swipe at Kanye West.
The 25-year-old
singer
, whose fiance Pete Davidson also took aim at the 41-year-old rapper on "Saturday Night Live" this weekend, shared a boomerang
video
of her man on the show, and sent a message to the star.
She captioned the clip: "I love you like Kanye loves Kanye."
While her dig seemed more lighthearted, it comes after Davidson said that Kanye's mental health issues are "not an excuse to act like a jack—".
He fumed at the "Bound 2" rapper, who has bipolar disorder, after his pro-
Trump
speech on "SNL" the previous week.
Speaking on the show on October 6, Davidson, who has borderline personality disorder, said: "So, speaking strictly for myself, what Kanye said after we went off the air last week was one of the worst, like, most awkward things I've ever seen here … Kanye, I know you're like, 'Yo, this is the real me, I'm off the meds.'
"Take 'em! There's no shame in the medicine game! … Being mentally ill is not an excuse to act like a jack–. I'm quoting my therapist, my mom and my mailman."
Meanwhile, Grande's comment comes as West has deactivated his social media accounts.
He only reactivated his Twitter account in April this year after having previously stayed off the site for nearly a year, but on Saturday, October 6, it seemed the star decided to take another social media detox, as he deactivated both his Twitter and Instagram accounts.
West (who has North, 5, Saint, 2, and Chicago, 8 months, with his wife Kim Kardashian West) had come under fire for his Twitter rants in support of President Donald Trump just weeks after coming back to the micro-blogging website.