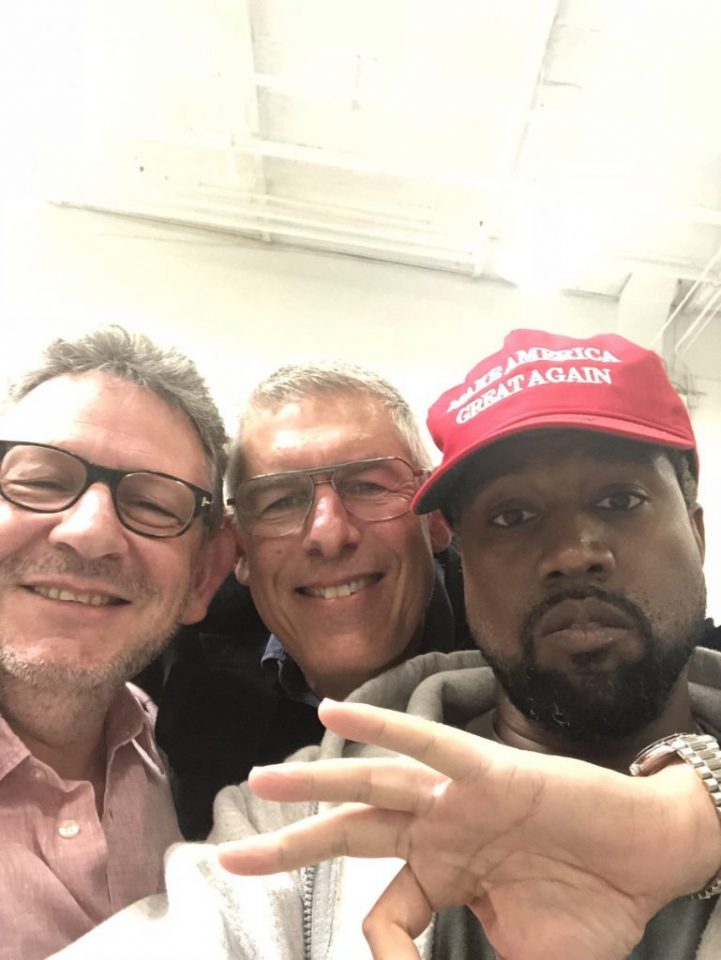 Recently, Kanye West made another controversial statement while performing on "Saturday Night Live." During his final performance of the night, West decided to wear the infamous "Make America Great Again" hat in support of President Donald Trump.
Following the performance, West went on a rant about his support of Trump and the MAGA hat.
"They bullied me backstage," West told the "SNL" audience. "They said, 'don't go out there with that hat on. They bullied me backstage. They bullied me. And then they say I'm in a sunken place."
"The Blacks want always Democrats," he continued. "You know it's like the plan they did, to take the fathers out the home and put them on welfare… does anybody know about that? That's a Democratic plan," he continued. "There's so many times I talk to, like, a white person about this and they say, 'How could you like Trump? He's racist.' Well, uh, if I was concerned about racism I would've moved out of America a long time ago."
After the rant went viral, Swizz Beatz countered West's approach.
"I just seen that SNL, Kanye," Swizz Beatz said on an Instagram post. "And I hear you talking about being bullied for the hat. It feels kinda funny because we were just talking about the hat less than 48 hours ago."
Swizz spoke about being in the studio with West and said, "I was just addressing how uncomfortable the culture feels with you representing somebody who's blatantly hurting our people. ..Ain't nobody bullying you, we love you."
Swizz finished by playing an unreleased song called, "F– the MAGA hat."
View West's rant and Swizz Beatz counter statement after the jump (NSFW).
Kanye West Is Back At It Again!#kanyewest #kanyesnl #snl pic.twitter.com/XPobvr1K8y

— The New Gentleman (@Th3NewGentleman) September 30, 2018