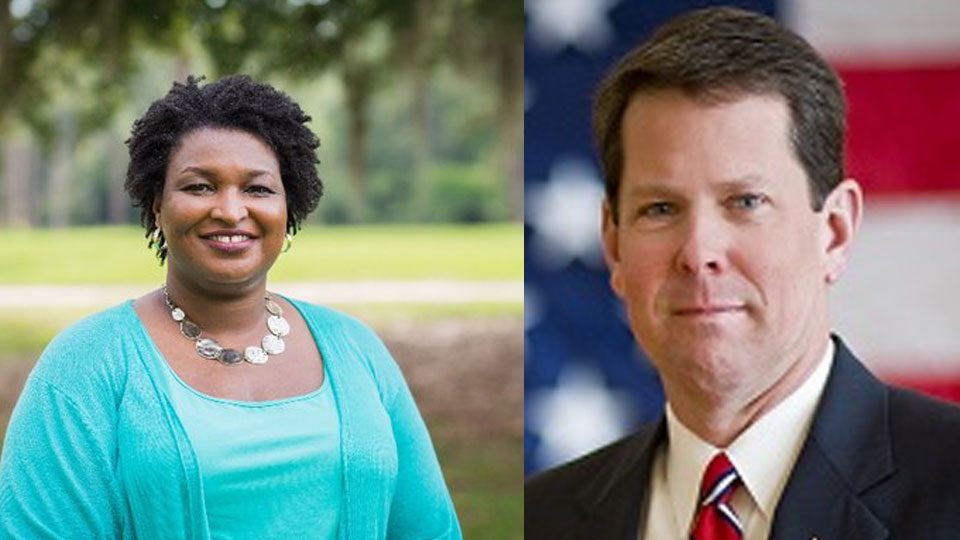 The upcoming November election continues to bring out the ugliness in politics as Democrats and Republicans across the country fight for control.  In Georgia, the gubernatorial race between Democratic candidate Stacey Abrams and Republican candidate Brian Kemp has reached a point that's so low that it's possibly illegal.
Kemp, who also serves as the state's Secretary of State, has the power to oversee the election. That means he's over the voter registration in Georgia. Although it's an obvious conflict of interest for a gubernatorial candidate to oversee an election, Kemp has not been forced to step down from his position.
But with his position, Kemp appears to be abusing his power by suppressing the Black vote.
According to a report by Associated Press, over 53,000 people are not being allowed to vote because Kemp's office says the applications did not pass the  "exact match" verification process.
Black people are being affected the most.
Georgia's population is 32 percent Black, but the list of voter registrations on hold with Kemp's office is nearly 70 percent Black. That means that nearly 40,000 Black people are not being allowed to vote.
Kemp, who could face legal action for his voter suppression tactics, has blamed Abrams and New Georgia Project for not properly completing voter registration forms.
In a statement, Abrams' spokeswoman Abigail Collazo said: "As he has done for years, Brian Kemp is maliciously wielding the power of his office to suppress the vote for political gain and silence the voices of thousands of eligible voters – the majority of them people of color. This isn't incompetence; it's malpractice. It is no surprise that Kemp is reprising these tactics now when multiple recent polls show his race against Stacey Abrams to be a dead heat, as her message of jobs, health care, and public education is resonating with voters. The Secretary of State's office must do away with the discriminatory "exact match" program and process all voter registrations immediately. In addition, Brian Kemp needs to resign his position, so that Georgia voters can have confidence that their Secretary of State competently and impartially oversee this election."