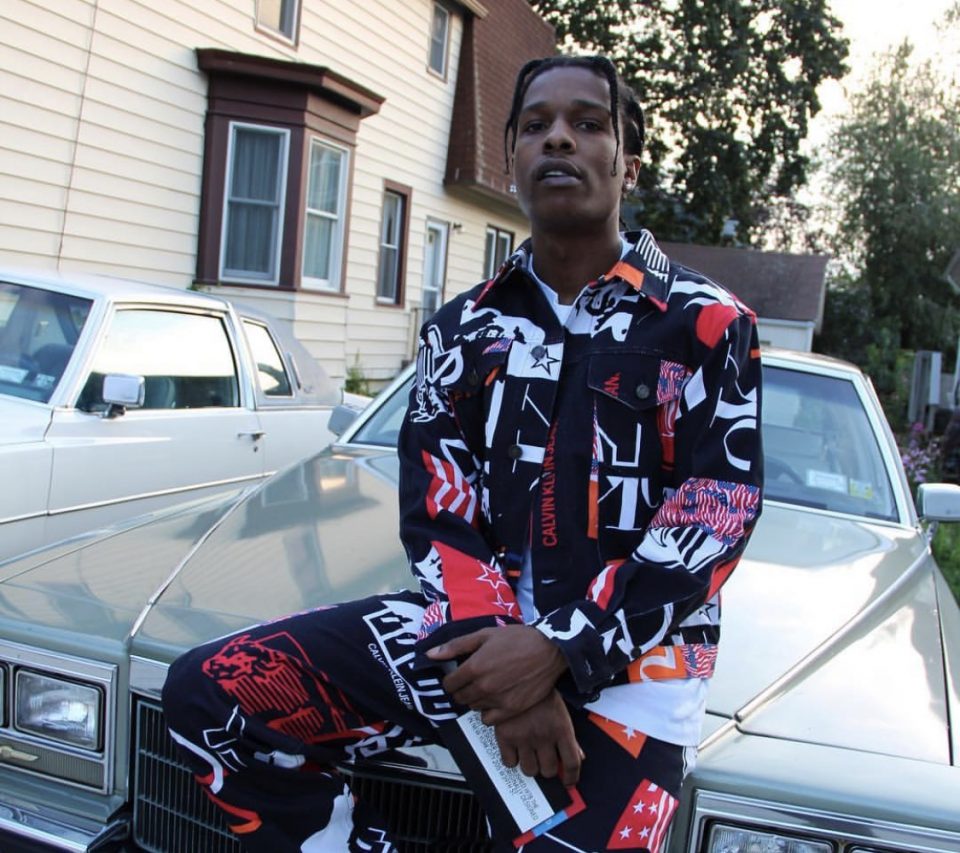 ASAP Rocky claims he had his first orgy when he was just 13 years old.
The 30-year-old rapper, who has previously been romantically linked with Kendall Jenner, Lana Del Ray, Chanel Iman and Rihanna, boasted that he and a number of his classmates "took turns" in having sex with one another on the roof of an apartment building.
He told the new issue of Esquire magazine: "My first orgy was when I was in seventh grade. Thirteen years old. Yeah, I was at Booker T. Washington [High School] in New York City. The first time was in this apartment building.
"We took the elevator to the roof, and everybody put their coats on the ground. There were like five girls and 10 guys, and we all just took turns.
"And hopefully you didn't have a little d— because they're going to tease you! At that time, I wasn't the biggest guy, but come on, cut me some slack, I was in the seventh grade! F—ing bullies!"
The "Praise the Lord" hitmaker claims he still has "lots of orgies" as he likes to date "free-spirited" women and even "documents" their sex sessions.
He added: "I have a lot of orgies at my house with some very close female companions…Yeah man, lot of orgies. I've photographed and documented many of them. The women that I'm around are into that free-spirited s— like me.
"Usually guys are insecure with working, successful women, they can't handle it when it's on the other foot, you know? So they get with a guy like me — they know I don't want to break their hearts or nothing. And why not? Let's smoke some good weed in the teepee and have a fun time!"
ASAP Rocky, whose real name is Rakim Mayers, admitted that sex has become so readily available to him, it is more of a chore because there is no excitement or "chase."
ASAP said: "Sex isn't what it used to be anymore. Before, it was like, 'Can I do it with her?', and the chase was addictive. But now I know I can, so if I do it, it's just an empty void.
"You become a guy who hits it and quits it. And I'm too old to be having random body counts. You feel me? And with strangers you gotta use a condom, you can't kiss 'em. It's not intimacy."